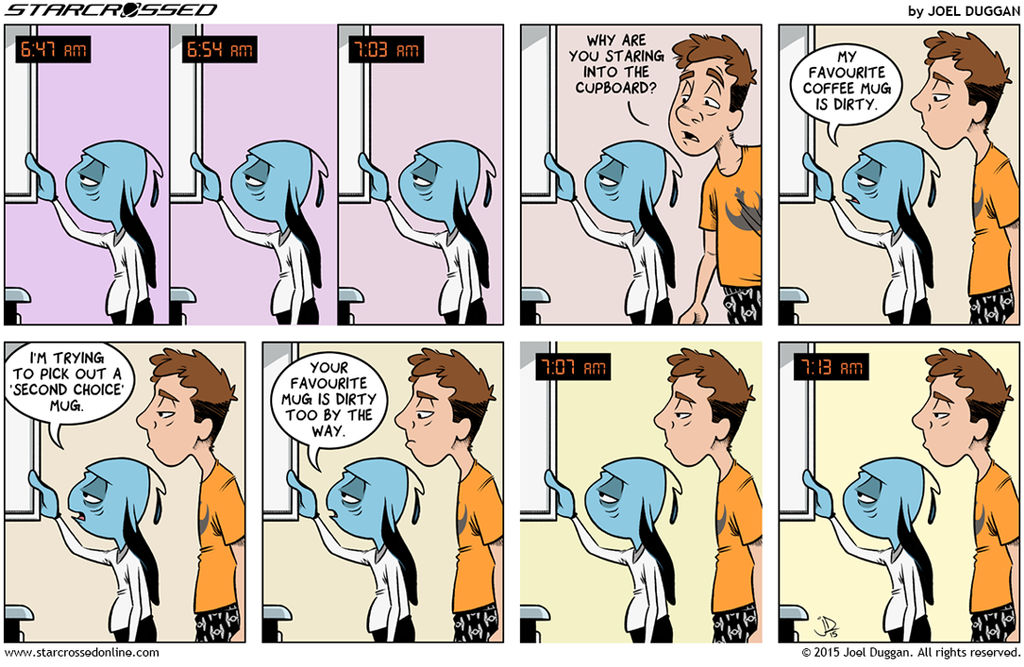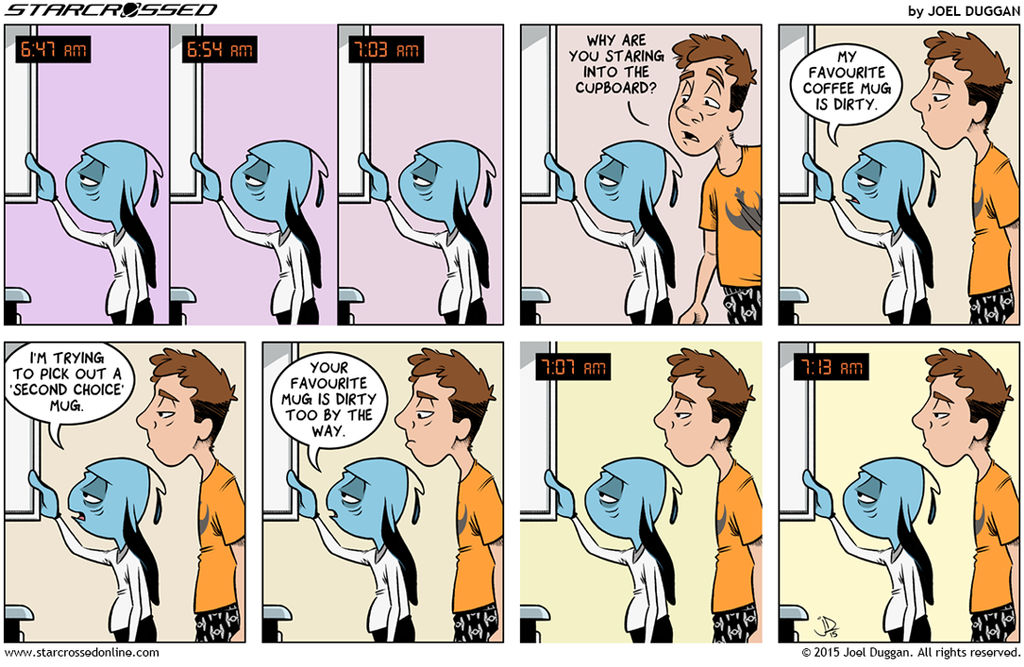 Watch
I have been drawing Starcrossed for six years!

Whoa...
Time sure does fly. I thought I would give a little umph to this strip to celebrate the anniversary with color. I have only colored a handful of strips over the years. It's really fun and somehow makes Sam and Charlie feel more like "real" cartoon characters. It's also time consuming. I also love black and white art and it makes printing the books a lot easier. Though, I am toying around with putting a few color comics in a middle spread in my next book.
Join in the conversation below, or over on the Starcrossed blog .
If you like the comic, you can help me make more comics by supporting
Starcrossed on Patreon
.
Thanks you!
- Joel