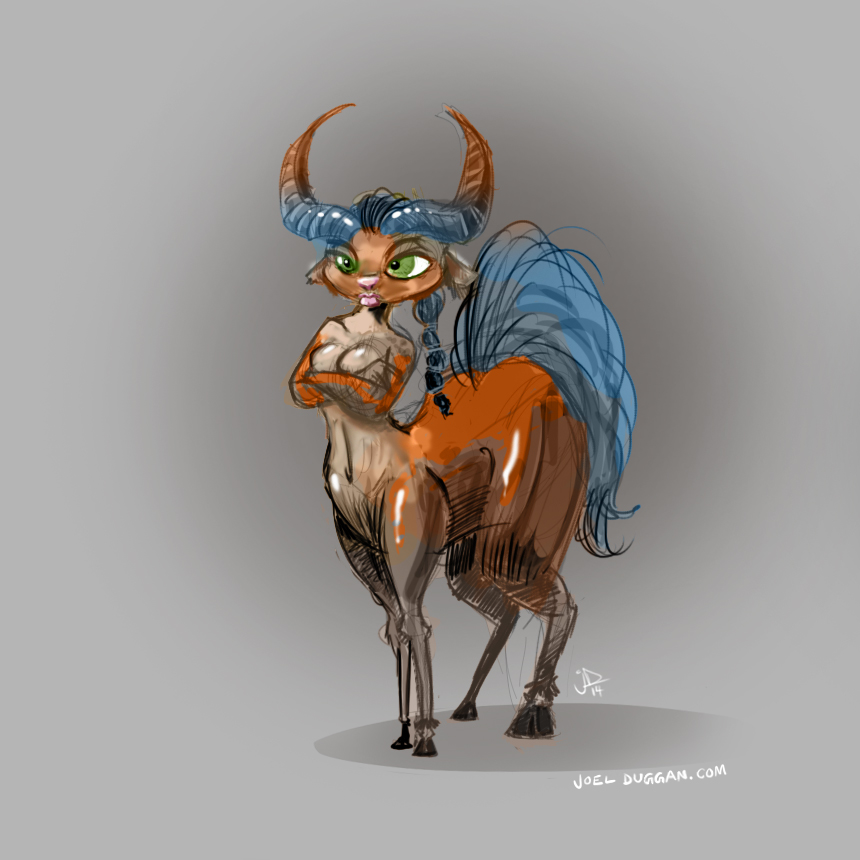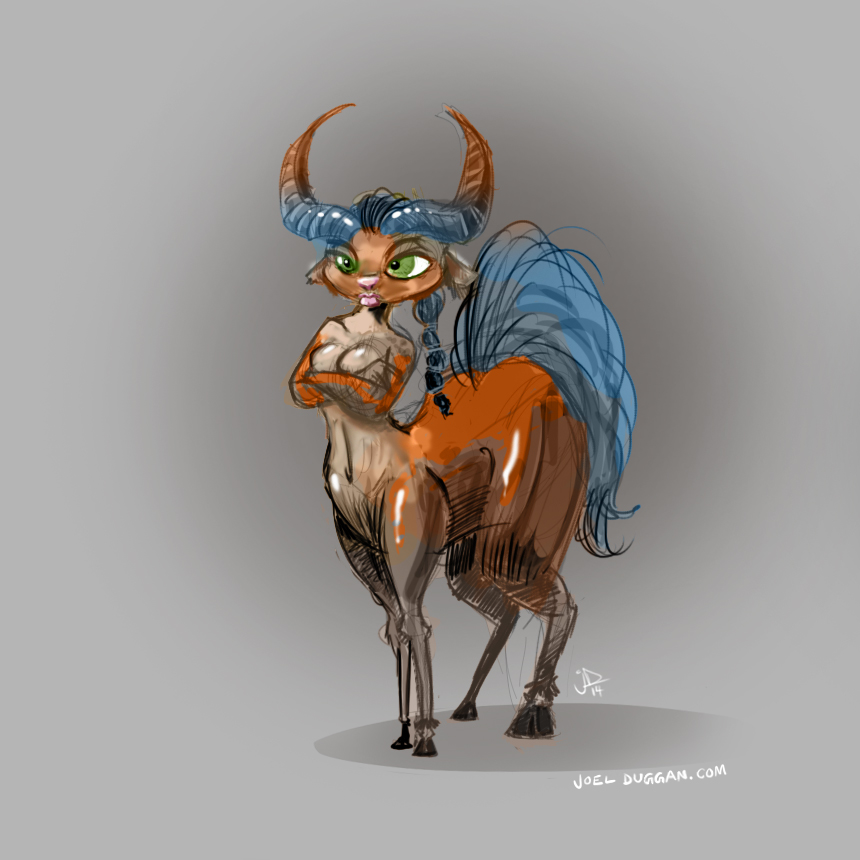 Watch
I recently discovered the
Sketch_Dailies
group on Twitter. They post a new sketch idea or theme every day around 11AM PST. Folks who want to participate toss up a sketch on Twitter with the hashtag #Sketch_Dailies and the twitter account retweets some favorites. It's a fantastic hashtag to follow! I've discovered some wonderful artists.
Yesterday the topic was "centaur".
l've been working a ton for clients the past two weeks and I just
had
to draw something for myself last night. This little sketch came out at 1AM. I've been watching several time lapse videos by
nebezial
and I thought I'd try out a tip or two on the colors. Looking to explore more when I have the time.

great character!

Reply

Thanks very much! I'm still trying to find the time to revisit and push it further.
Reply

Reply

Thanks Mike! There were a lot of great centaurs in the Sketch_Dailies feed on Twitter. I wanted to do something a little different.
Reply