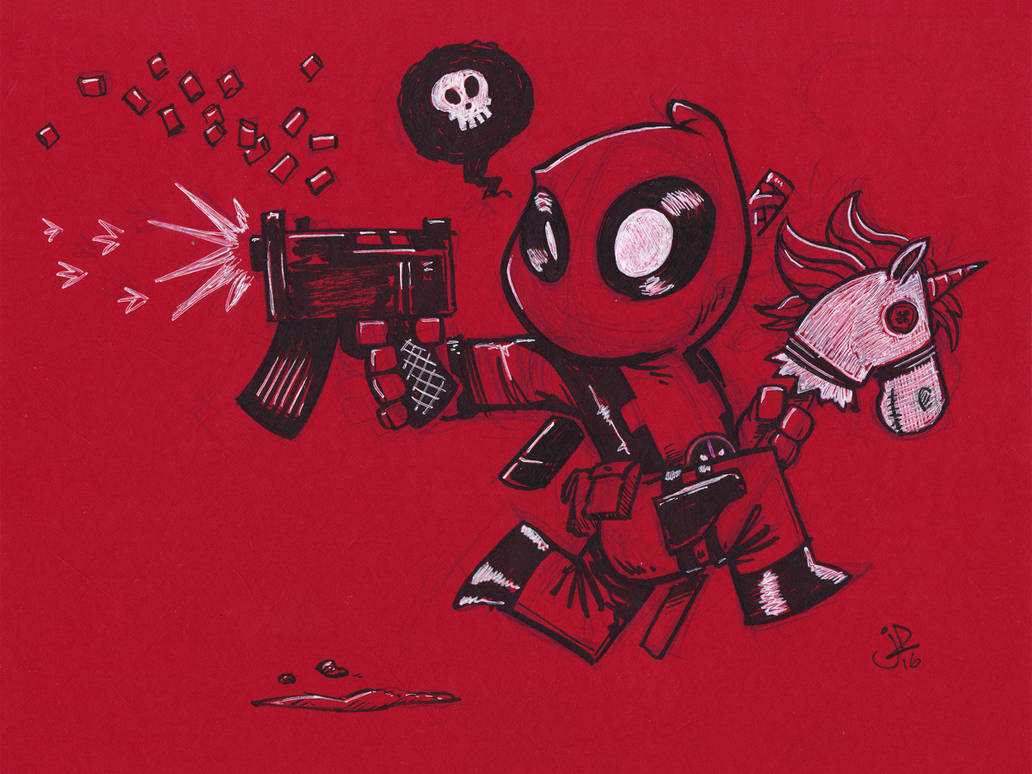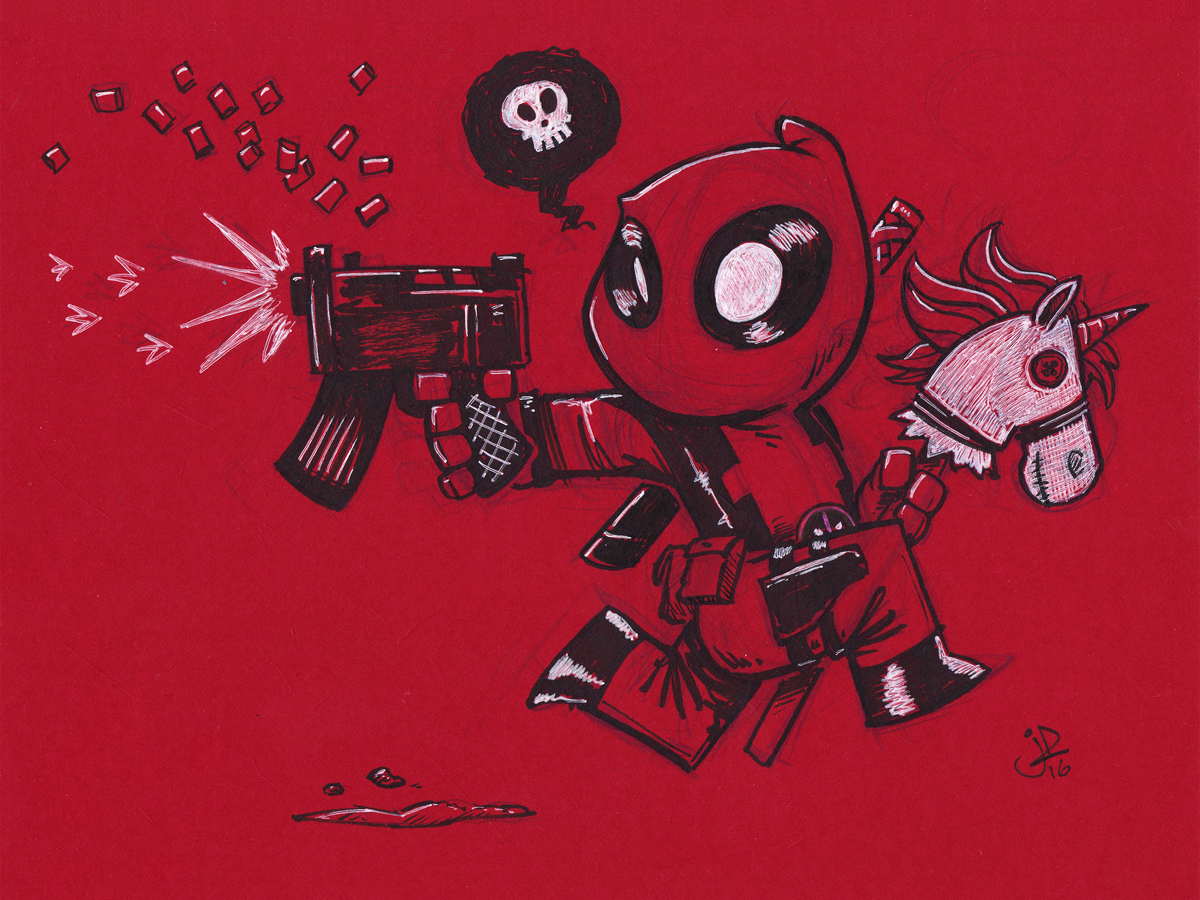 Watch
I did this original
Deadpool
sketch at a recent convention appearance. I used a Pentel Pocket Brush Pen and Gelly Roll gel pens on 6 x 8 maroon craft paper. It disappeared within 10 minutes of putting it up for sale. And guess who bought it!?
Jean-Baptiste Monge!
I had the pleasure of putting together a short interview with JB Monge while he was here in Halifax for a visit. You can listen to it on the
Comics Coast to Coast Patreon Page.
We have some other great creator interviews up there too!
My commissions are
OPEN!
If you'd like to commission one of these colored paper sketches, shoot me an email!
JoelEDuggan@gmail.com
Here is another chibi sketch I did the same weekend.
joelduggan.deviantart.com/art/…