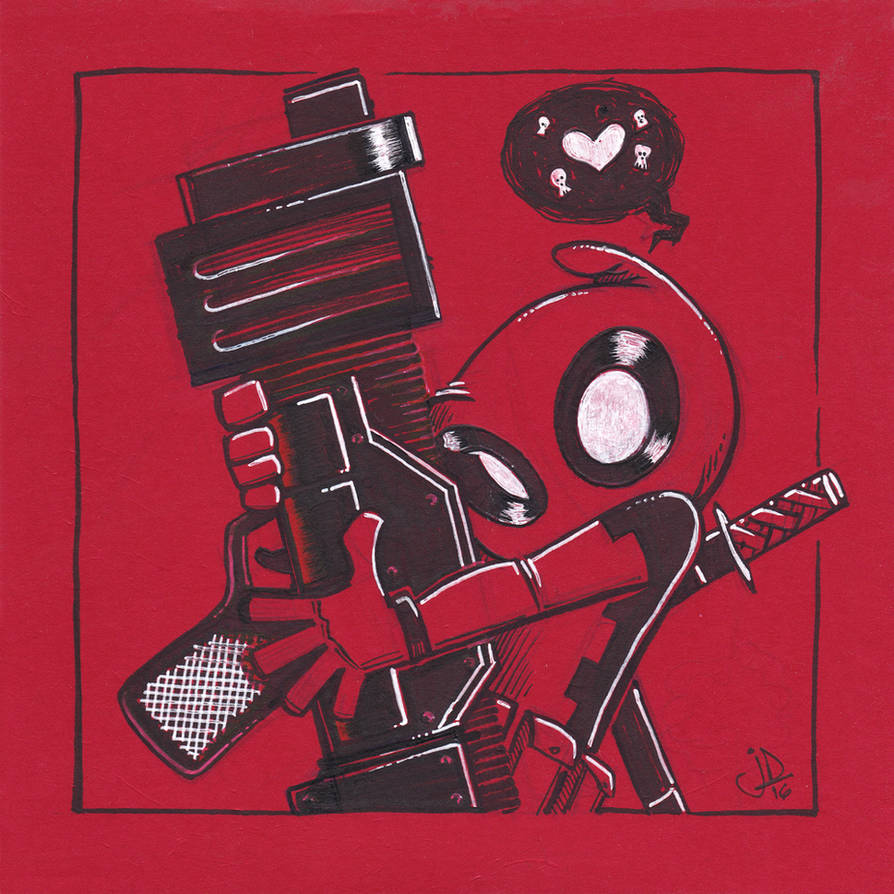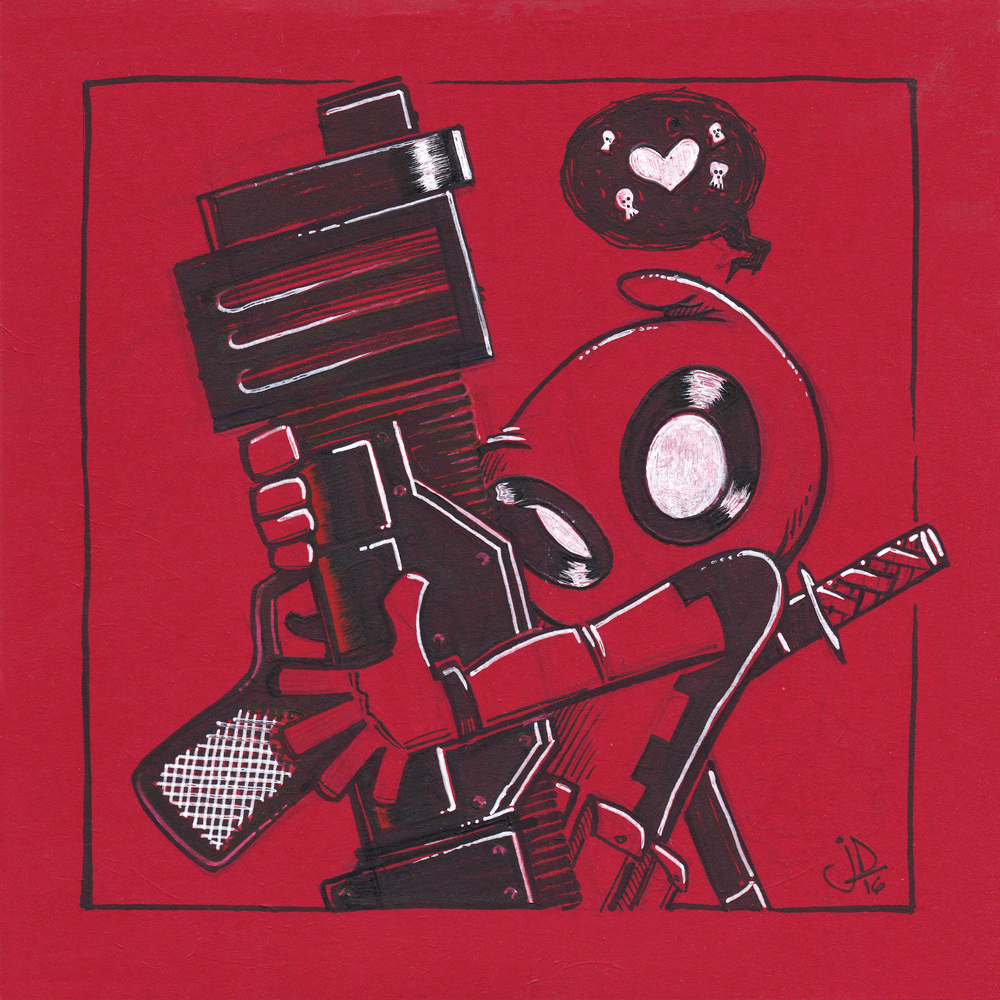 Watch
I have really been enjoying drawing these 'black and white' chibi characters on colored craft paper. Technically, they're still just a black and white drawing but I really like the punch of the colored paper. So for Inktober this year I am going to do a series of these.
Original art and prints will be available in my online store. - joelduggan.com
Right now there is a lot of Deadpool but I plan on drawing other characters too. I have lots of different colored paper! If you have a request, shoot me a message here or on
Twitter or Instagram joelduggan.