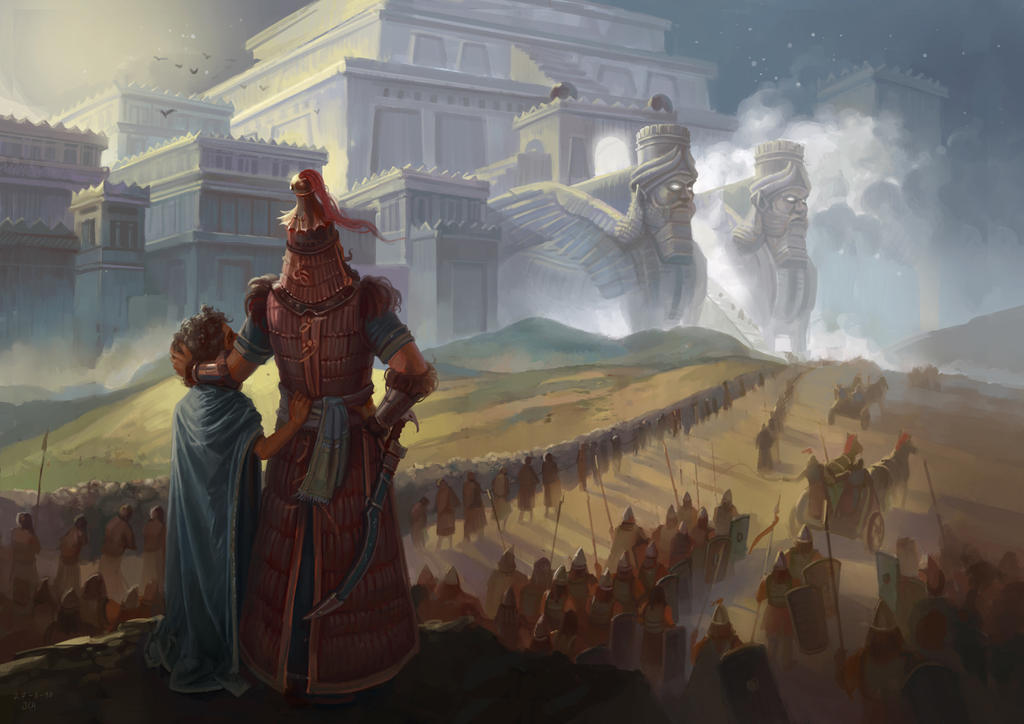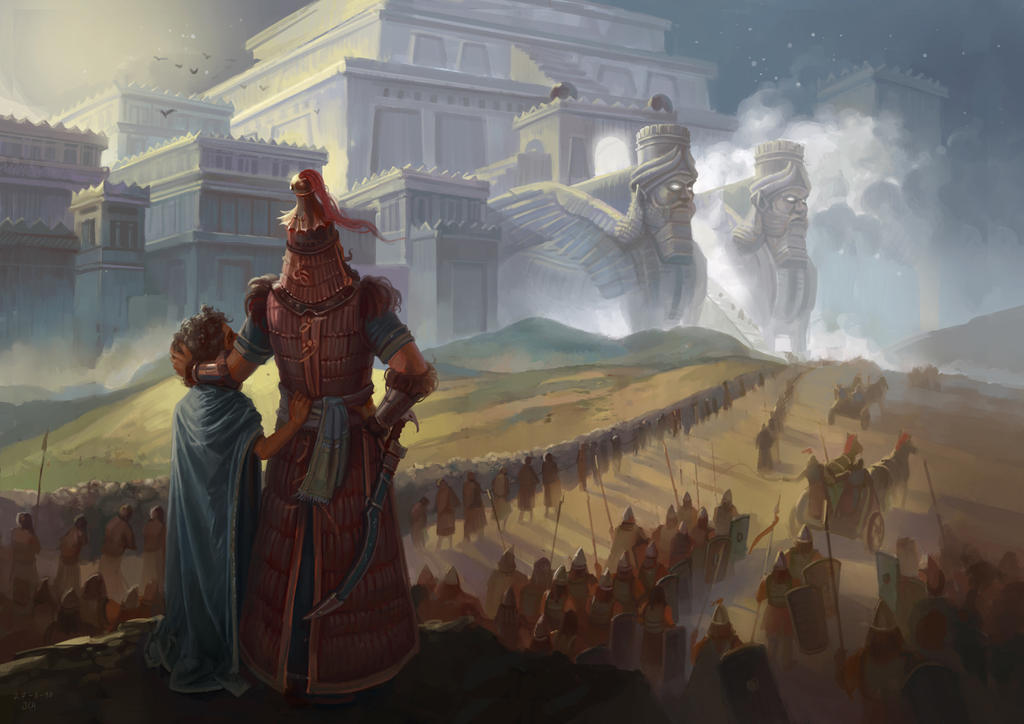 Watch
Hi everyone!
Here is the promised new painting, finished a few weeks ago. It's an historical setting around ancient Assyria, where the king shows his son his heritage; Armies, slaves and the capital of Assyria, Nineveh,
The image is painted in a dreamy/mythical sequence, to enhance the boy's fantasy of his inheritance.
Lemme know what you think,
Best!
JCH

www.joelchaimholtzman.com