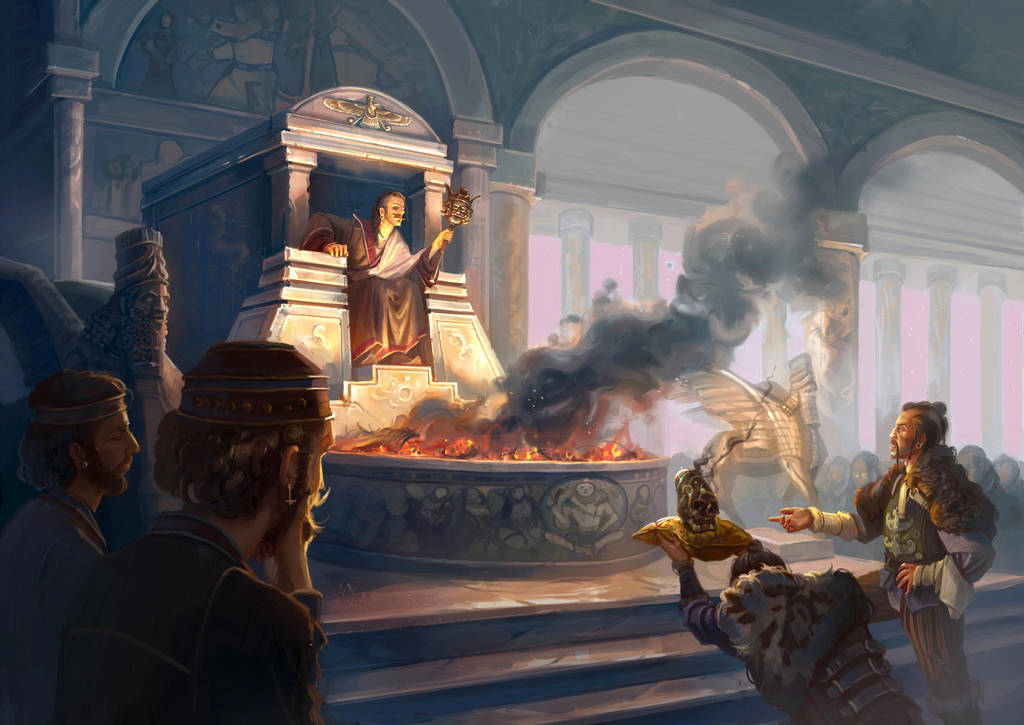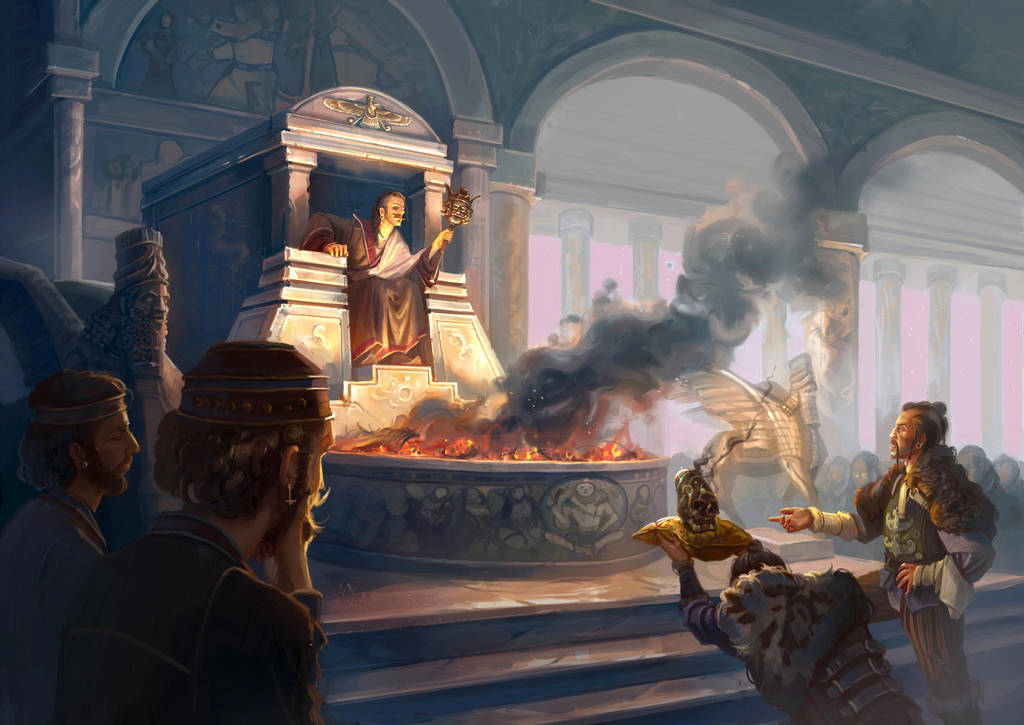 Happy to announce a new personal painting!
I am delving into history and mythology, this time i visited ancient Persia; Powerplays in the Sassanian kingdom.
Lemme know what you think, as always

''the Sasannian empire was crumbling. Political intrigue and power plays dominated the higher aristocracy, and royalty, generals and holy men sought to maintain power of the dying empire. Through tasking foreign adventurers of finding ancient artifacts from the dawn of mankind, these figures of power hoped to gain autonomy and cut each other out from the Wheel of Power''

This imaginative and rather brilliant painterly piece captures the vicious cycle of power and fortune at court. High stakes, high risks... I'll take any great power with monumental stone architecture over any conquering group of nomads any day of the week. Great stuff!
Reply

Thank you again for the kind words, my friend! I really appreciate people taking the time to write these lengthy comments!
Reply

Reply

Hepthalites offering the gift?
the storytelling in your art is great!
Reply

awesome stuff !

Reply

The downfall of Sassanid empire is sure one turning point in history of the Middle East, an its vast effects on the later events makes it an interesting subject of alternate History!
Great job on the painting!
Reply

awesome scene man

i really like the story that is told here

Really great
Reply