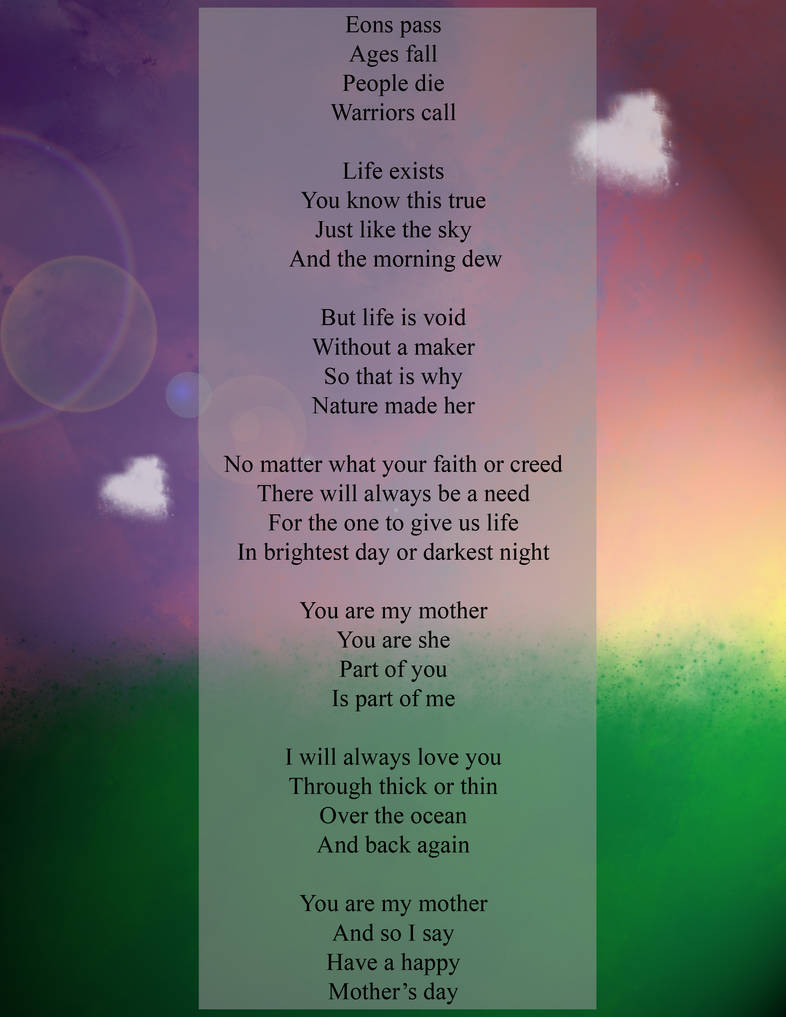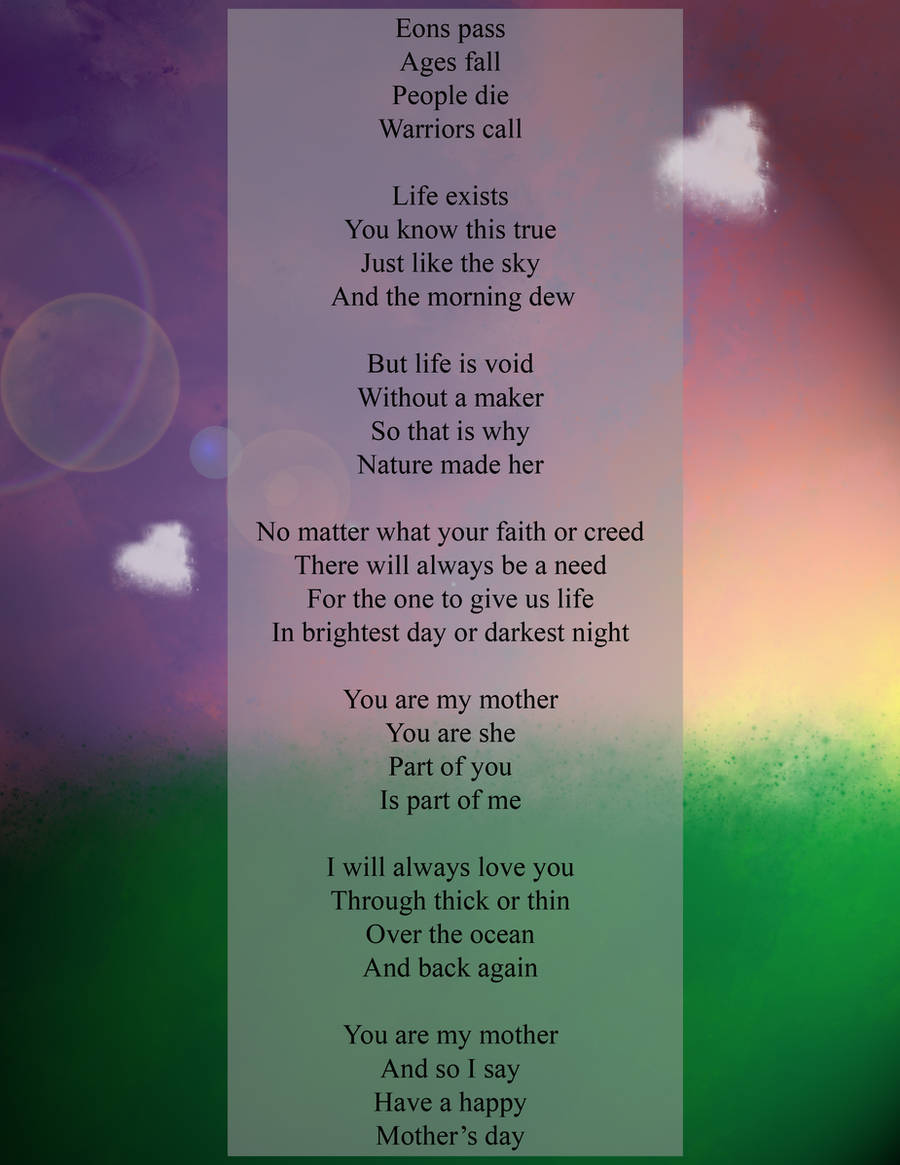 I wrote this poem the other day for my mother. I think it is fairly touching and wanted to post it here (and on my facebook page).

I wrote this poem, so if you want to use it, ask me.

Reply

Reply

OH!!! I LOVE it! Can I give it to my mom next mothers' day? I'll you credit, of course. But it's SOO sweet!
Reply

Sure, go ahead. Just make sure to tell her I wrote it (or have some kind of copyright thing on it somewhere. I don't care.)

Reply

Reply