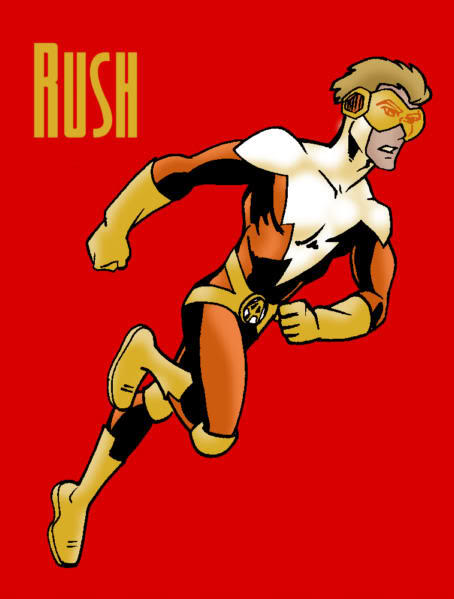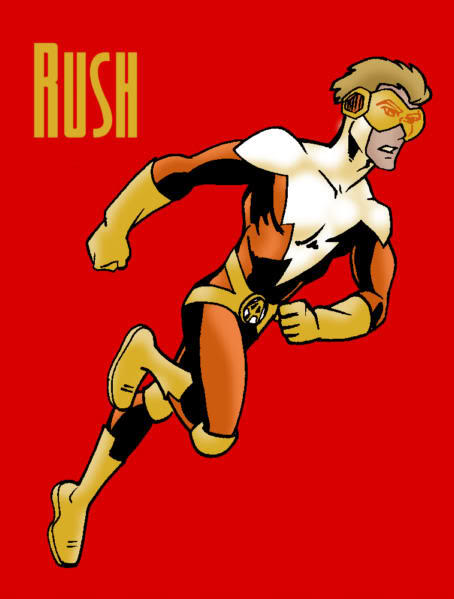 Watch
Rush is a unique case among the students of Ad Astra, he's actually a survivor of the 22nd century Exile Event. Rush's people never had time to name their new home-world, they never had time for anything.

Rush is a speedster, like all who were transported to the new world, a planet caught near the event horizon of a black hole, where time crawled at such a slow pace, only the fastest of the speedsters could accomplish anything in an environment where seconds spanned weeks, in the wider universe.

Those who slowed down were lost, frozen in time.

One escaped. Thomas Walter Keene -Rush- was given a boost by his older brother, Charles Christopher -known as "Cee-Squared"- using another speedster's "Speed Suit" to send him away from the planet at nearly the speed of light.