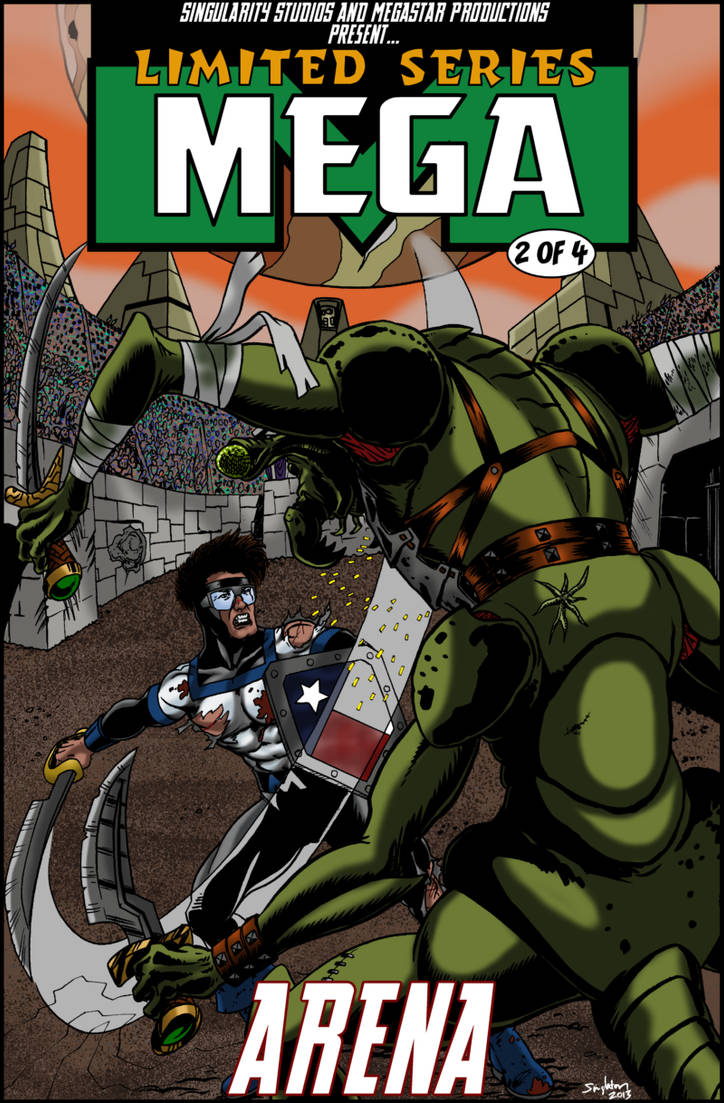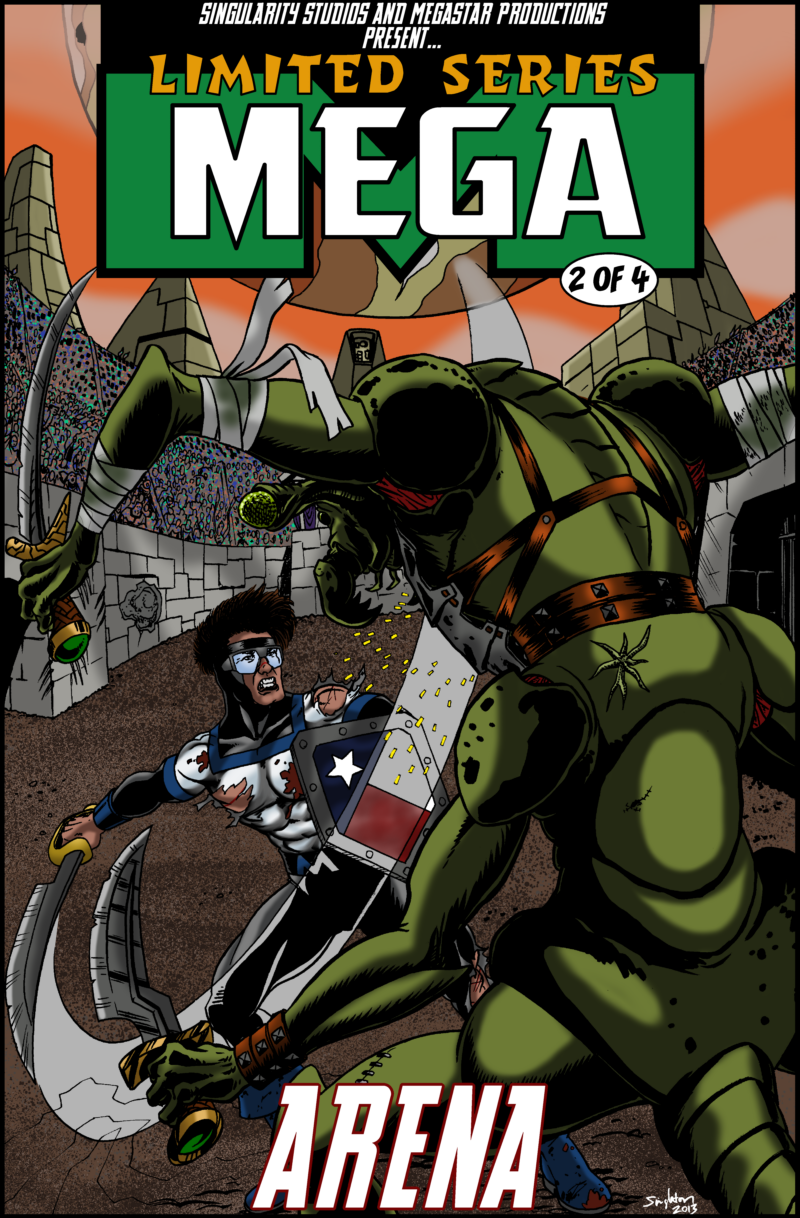 Watch
In the second issue of the mini-series, Mega is forced to fight in the arena. His last thought, as he prepares to step onto the sands was, "I turn nineteen, tomorrow..."
This is a guy who has been strong enough to deal with just about anything that came his way, as a kid and who once thought he was all but indestructible. His strength had been a problem, when he was young and he studied martial arts to develop control, so that he wouldn't destroy everything and everyone he came into contact with. Even so, he was never able to spar with anyone and until he started his career as a superhero, he'd never been in a fight. The arena allows him to finally put theory into practice. Pushed to the limit, he fights...and wins.
When I gave him a shield, I wanted it to have some kind of symbol on it and I settled on this variation of the Texas flag, which I've decided is the corporate emblem for Century Aerospace Technologies and was a patch on his flight suit.

Once again Joe, very nice work.
Reply

I've got the third one inked, but not colored, yet. I had an idea for another cover, last weekend, that I did for my very first original character, Ultiman. That version has never before had a cover. And, I had an idea this morning for a cover for my magic guy Mantra, that I'm going to have to do.
Oh, I contracted with some folks to do 10 pieces for a fantasy-post apocalypse-sci-fi type game, today. Should be a nice change from supers.
Reply