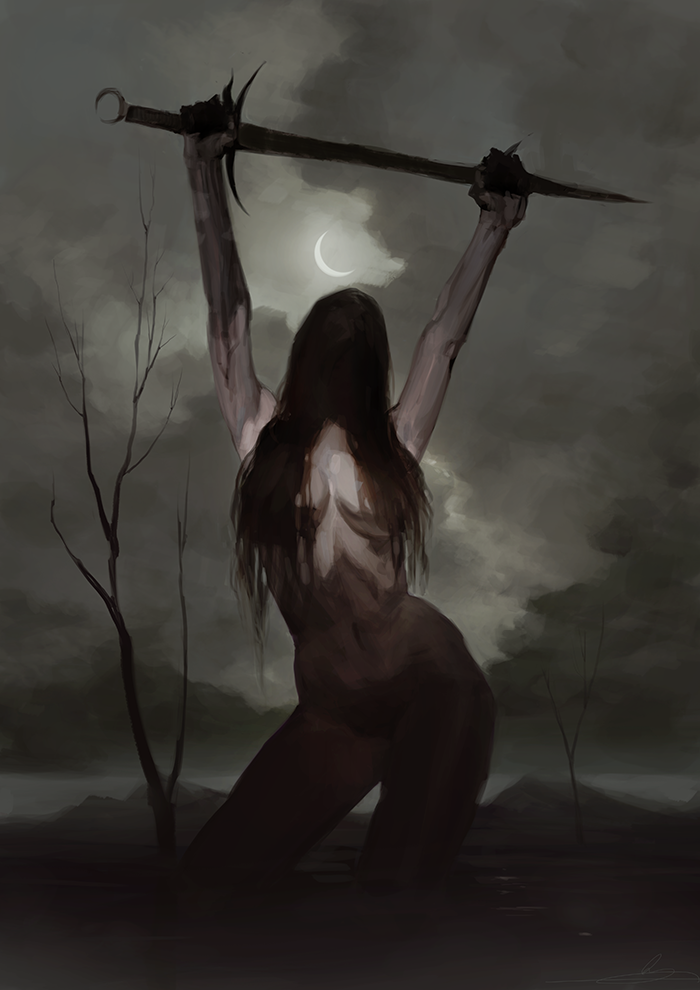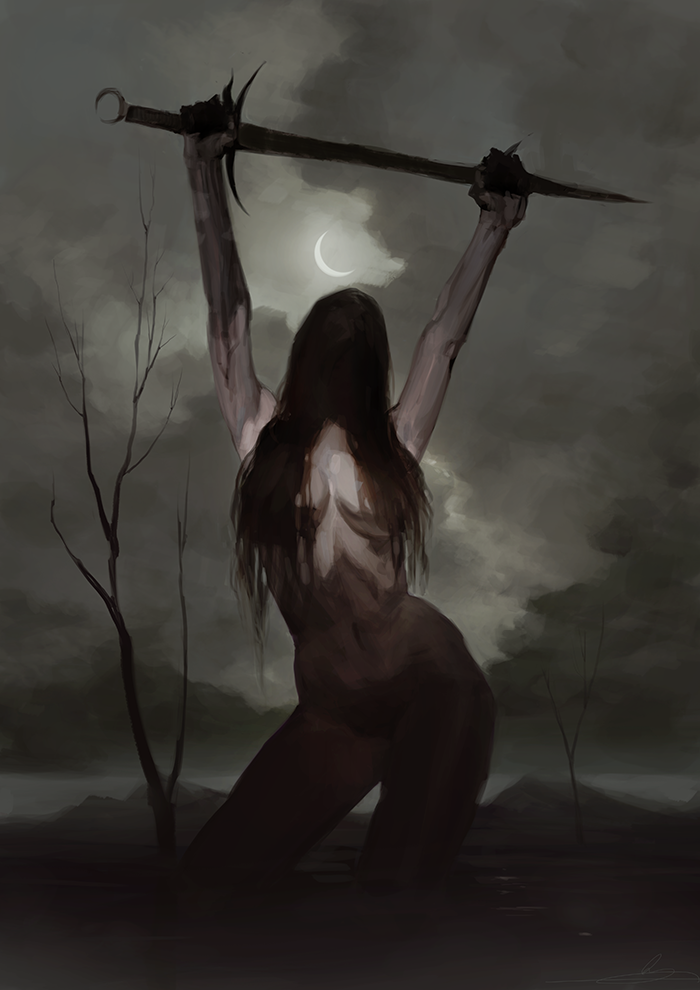 Something quick from yesterday. Been a while since
I painted something from start to finished in one sitting.

Very powerful pose, I love it!
Reply

Wow! it looks amazing, very somber but really great, keep it up
Reply

Wonderful image!

Reply

OH MY LORDY
I love your use of tenebrism and silhouettes ?! this is so so beautiful
Reply

That is a creepy and fascinating Lady of the Lake !
Like a the Ring or Silent Hill version. I love it.
Reply

The themes of the image have me thinking of some type spirit akin to the lady of the lake but with a darker twist.
Reply

Beautiful picture... it reminds me of a song with the same title, by the band Bathory

Reply