Matching icons with
Pugishka
~ <33


"You're kinda, sorta, basically, pretty much always on my mind."
-Unknown
Russian
Mexican
(I know it's Spain, but just go with it! xD)
Born and raised in France
Born and raised in the USA
Relates to Germany
Relates to Japan
Relates to Yuuri
Relates to Viktor
My Song to Her
Her Song to Me
Estados Unidos Mexicanos
The country of my origins.

I'm Mexican by blood and by heart. According to my parents, I have ancestors that come from all over Europe (mostly Spain and Italy), the Aztec Empire, and the Mayan Empire. Whenever I get the chance, I travel to Mexico and visit some relatives that I don't get to see that often.
The United States of America
The country I grew up in.

I may not be an American by blood, but I am one by heart. I was born and raised here my whole life in the beautiful state of California. I got my education here and I'm currently attending college. We may not be a perfect country, but we always learn from our mistakes and try to improve for the better.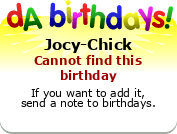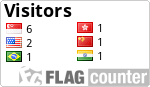 Favorite FanFics of my ships!

(And other things-)
Little Sisters


Girlfriend

People I Know IRL



Best Friend

And another girl I know irl, but she doesn't have dA- :v
Good Friends




















This is listed alphabetically by username, so don't think you're any less special if you're lower or vise versa. x3
Deactivated/Inactive Friends


I'll never forget you guys... ;w; If you read this (for some reason), know that I still remember you and you'll always be on my mind. I love you guys so much and I hope you're all doing alright... <33
INFP Duo