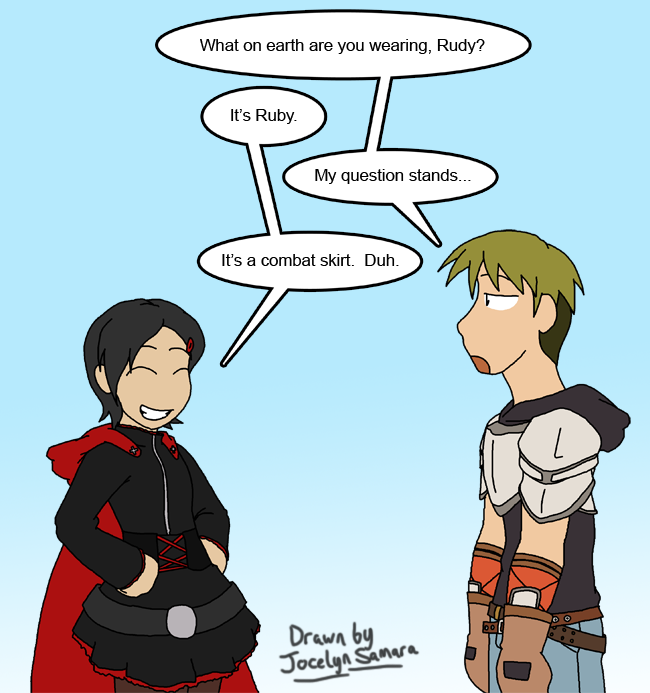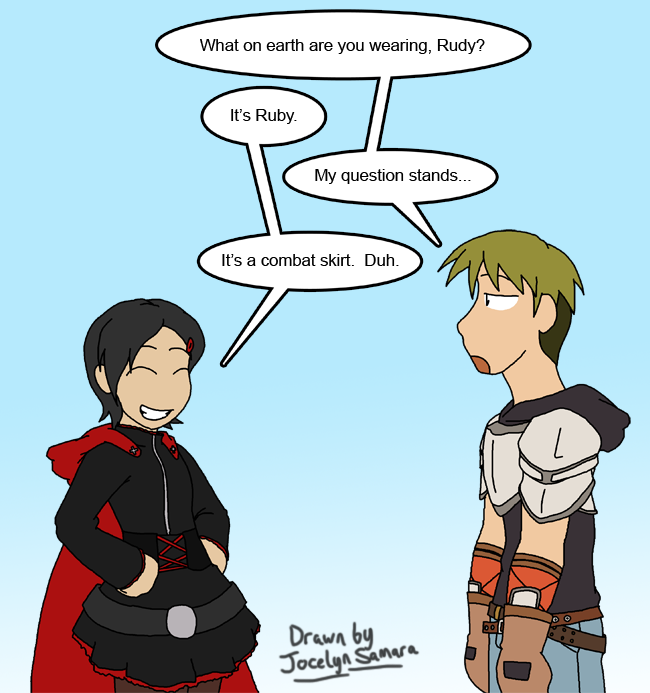 Watch
Random extra art 'cause why not? XD

I very recently finally sat down and watched RWBY. Needless to say, I enjoyed it (otherwise, why would I be crossing it over with Rain?) As my wife put it, "it's a little bit of a trope fest," but it still manages to be fun to watch, with an overall likable cast.

And yes, I did consider including more of the Rain cast dressed as more of the cast of RWBY. There are certainly enough characters that I COULD probably get everyone. But between that being so many people to draw, and the fact that I was getting really stopped up on who would be who (just one of many examples: is Emily more of a Yang because of her appearance, or more of a Weiss because of her personality?), I decided to keep it simple. If perhaps a little obvious. XD

Rudy's appearance here as Ruby (as Ruby) was too perfect not to use. I decided I wanted some banter with Gavin in there (who is dressed as Jaune), to really make this fun. I'm pretty happy with the results overall.

Maybe someday when I'm not drowning in other tasks I need to do, there will be a full-size crossover (just put it on the list of things to crossover with Rain someday). Or at the very least, something of a more strict RWBY fanart (since I'm still itching to draw my favorite character).