I love nature and I love FLOWERS. Here are some of my favorites:
Daffodils: I absolutely love yellow daffodils with an orange center. I just learned that this type (which is my favorite) is called a "small-cupped daffodil". I rarely see these. They used to grow by my neighbor's house and my best friend and I would sneak on our neighbor's side yard and braid the daffodil leaves when we were bored. The leaves grow in long strings, so they are very easy to braid. I think this memory is one of the reasons why I like this specific type so much. This variation also looks cartoonish to me; there is a fun simplicity to the small orange cup in the center of the daffodil that I find really cute.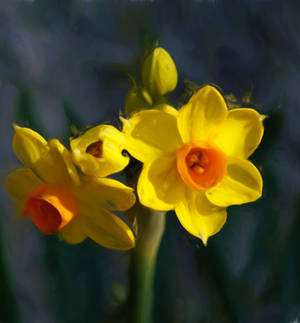 Ranunculus: I love these because they have so many petals! It seems as of the petals go on for forever. I rarely see these as well which may be why I like them so much. I like flowers that are different and catch you by surprise when you see them. I'm always pleasantly surprised to see these at a restaurant or in someone's home.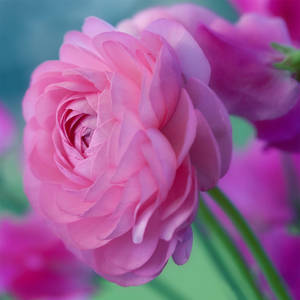 Star Gazer Lily: Have you ever smelled these?!? They smell like heaven. I've received these in bouquets and they make my apartment smell amazing for almost a week. On the downside, they do have big pollen (pods?) on top of the stamen. If you don't remove these, they will make a huge mess all over the flower petals and your table. I've had a lot of practice removing the pollen pods and I still have trouble with it!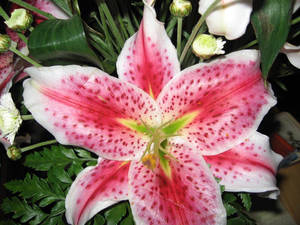 Foxgloves: I just saw these when I went on a trip to Portland. My mom used to grow these in our backyard and they get about 4 feet tall and have tons of blossoms. I love the little raindrop-like dots on the inside of the petal.