I am so excited that dA has enabled us to sell
premium content
right here on dA. I have uploaded my first premium content background: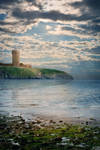 I want to reassure you that I will continue to produce free stock and resources; I have no plans to make anything in my existing gallery into premium content and I anticipate that most things I make in the future will be free.
However, even though up until now all my stock has been free to you to use, it hasn't been free to me to make. It takes time, petrol money, a good camera, a willing husband - all sorts of things. This is why some of my future content will be paid for.
Thank you for all the stock uses and support I've got over the years. I do this for love and I'm honoured when people choose my resources for their art. ♥
Don't Forget...
I want you to
use my stock
! Don't wait to ask my permission first!

Terms and Conditions
Unless stated in the deviation's description, the following terms of use apply to my resources/stock images:
You may use my resources on or off deviant art
You may use them for prints or other commercial work
You may not redistribute them
You may not submit my stock to the photography galleries.

On dA you must credit me; Please link either this account,
joannastar-stock
or my regular account
joannastar
, and/or the stock/resource that you used. Off dA, you must credit me if it is possible to do so. (on dA you can make links to my account using :devjoannastar-stock:)

You must NOTE me or leave a COMMENT ON THE DEVIATION that you used to let me know that you've used my stock. On dA you must give me a link to where you used it so I can check it out

For usage off dA, please link me if possible, but if you used it on a private msn group or something, this is not necessary.

If you want to manip my stock for submission as stock on dA, you may. However, you must a) tell me, b) put in your rules for that stock that I should be credited too, and c) put in your rules for that stock that I must be notified too. These rules are negotiable - note me to ask

I hereby grant all DeviantArtists permission to use my stock in any and all Deviant Prints without restriction.
No need to ask for my permission, although I do appreciate being told - you never know, when my ship comes in I may buy it

Please note that these terms apply to this account only. If you want to use something on my art account, please note me for permission first. Thank you