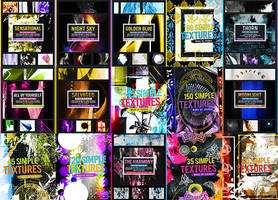 All Premium Content
Buy this to gain an ALL-TIME (not monthly) access to all premium resources packs I create (through Google Drive). As a subscriber you can also suggest what kind of resources you would like me to upload. Once you purchase, DM me for further info. NOTE: Reuploading and sharing premium content with others is strictly prohibited!
---

Description
Fun with Christmas lights, black card and tinsel part 2

27 photos shot with my canon 400D and 60mm lens, all 2592 by 3888px; mix of landscape and portrait shots.
Not all pictures shown in the preview.
These didn't come out quite as well as I hoped but I think they'll still be useful.
Please see my journal for usage guidelines, and click download to get the full pack

Full size previews here: (these are all in the zip)
More like this? See my
Bokeh
folder