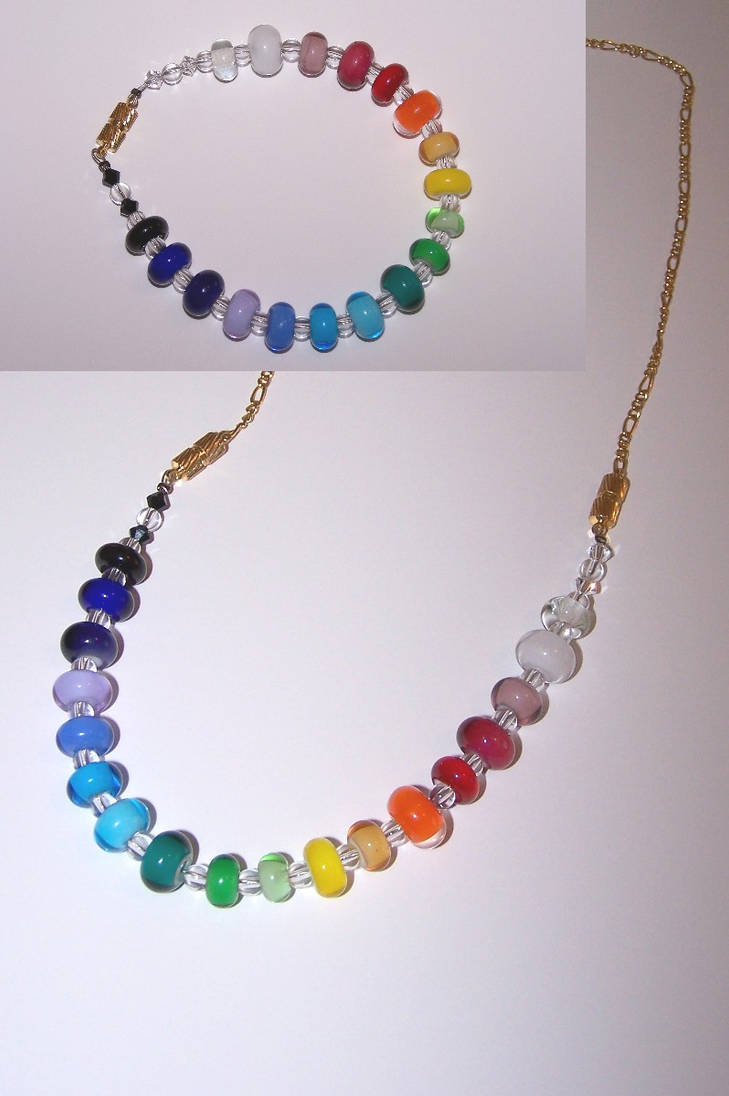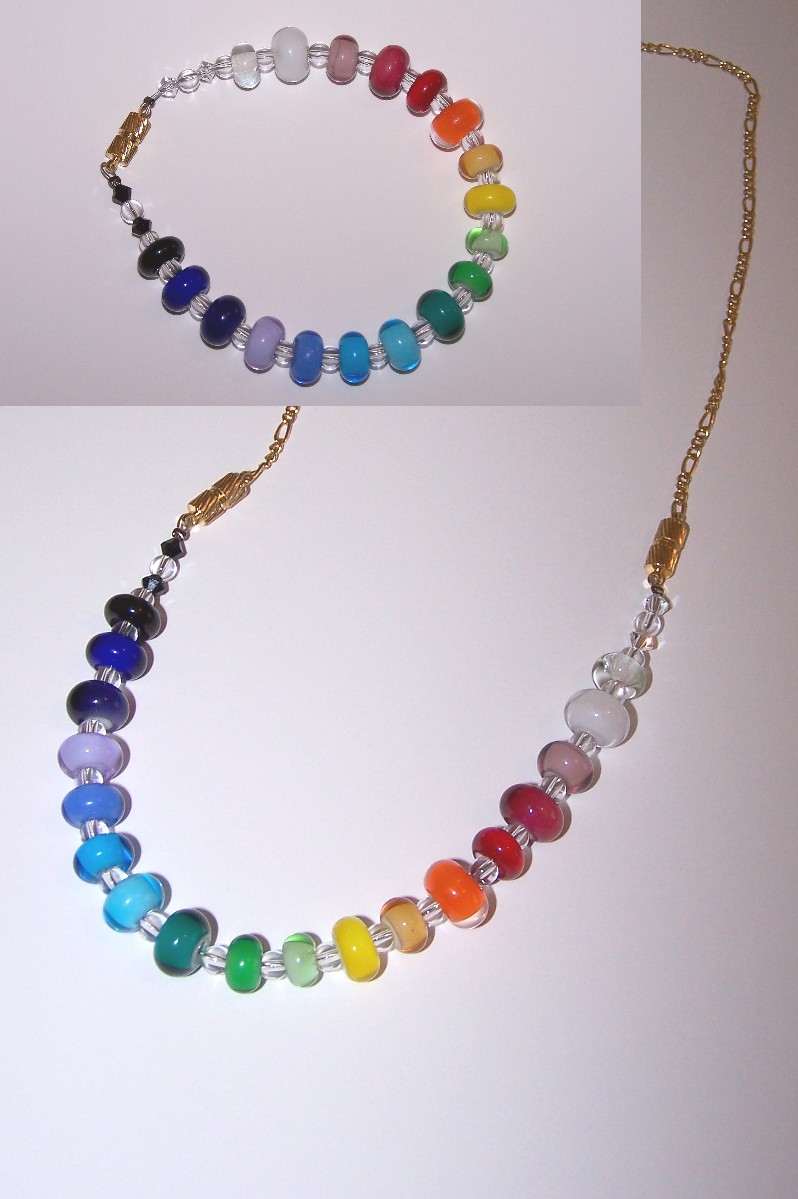 Watch
Glass beads by Firefrost Studios. With Clear quartz spheres and black and clear Swarovski crystal bi-cones. Converts with a magnetic clasp to a necklace.

Reply

Wow all of the colours look great and the background adds to its awsomeness!

!
Reply

Thanks so much for your kind words! And thanks times 1000 for the

!

Reply

The beads look awesome! Nice job Jo!
Reply

wow! they're so dudey

i love the beads, and i love the colours

just rocks... nice work

Reply