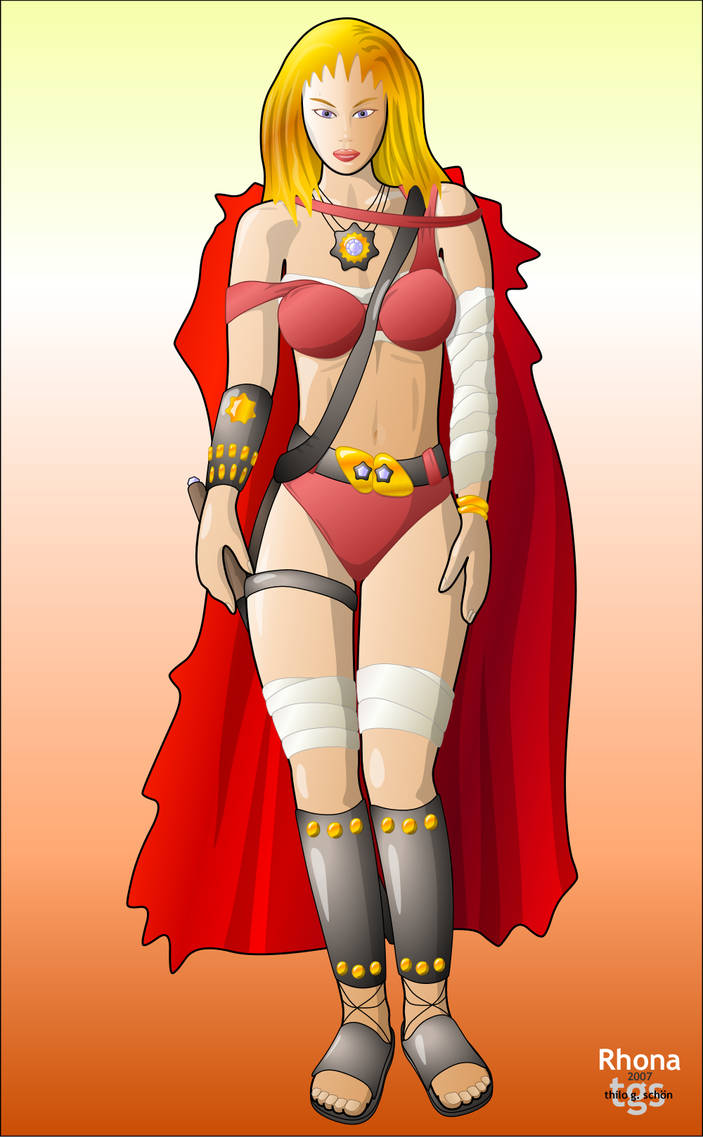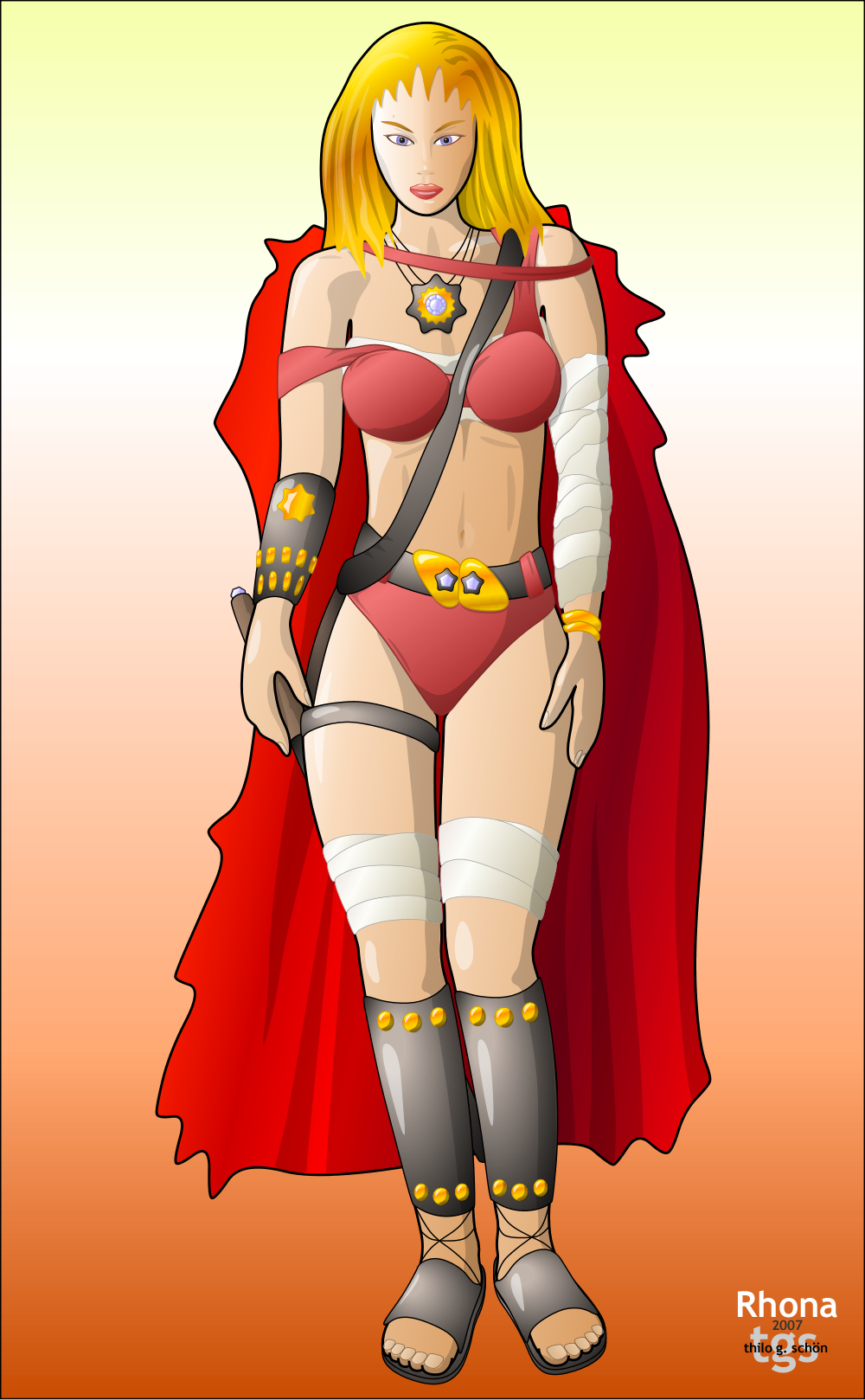 I finally got around to do some vector artwork. It turned out not so bad, although quite time consuming. I scanned a pen and paper sketch of an amazon warrior I made some time ago and used it as draft for this vector drawing made in Canvas 9 on my Mac. There is also a portrait view of Rhona in my gallery. I hope you like it.

All these views of Rhona are compelling. She's formidable without being muscle-bound, overendowed, or underdressed — all of which subtly put me off about, say, most depictions of Red Sonja.

The ornamentation is especially well-turned. Where, though, is the sword (I'd presume) hanging from the belt that's crossing her chest?
Reply

Thank you for the nice comment!

You're right, there is something wrong with the sword. It's there, behind her right hand and leg, but I guess it should have at least a small cross-guard to be better recognisable. And I don't know if the belts make sense, I just made them up.

Reply