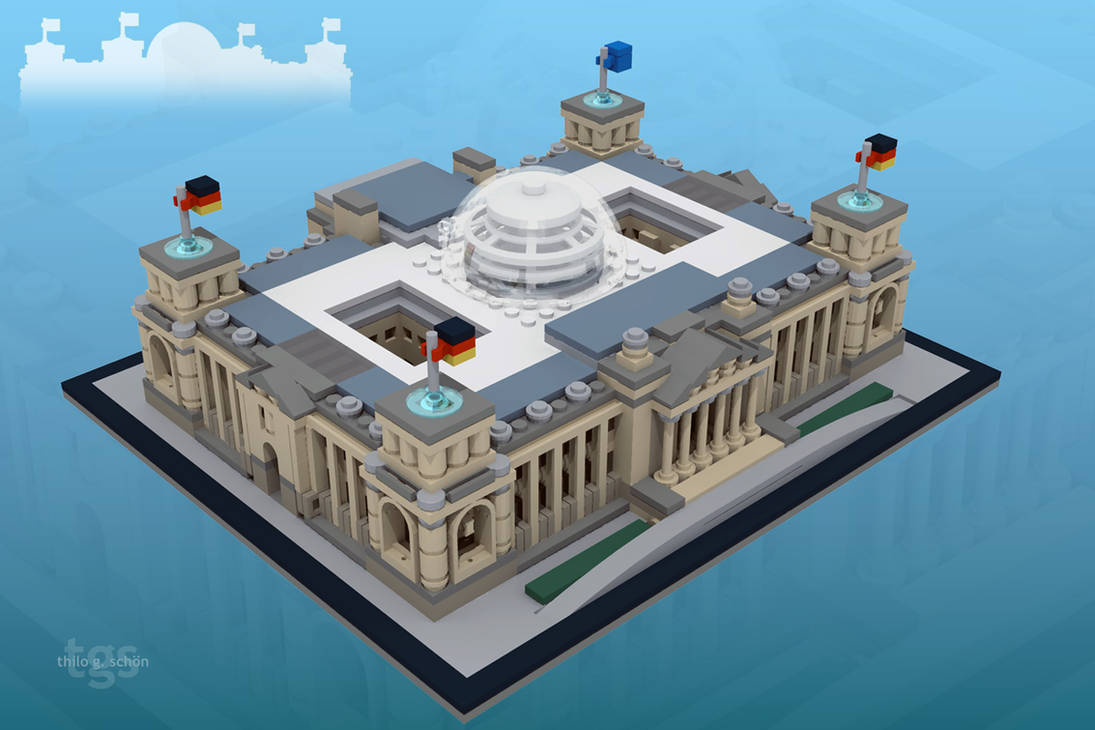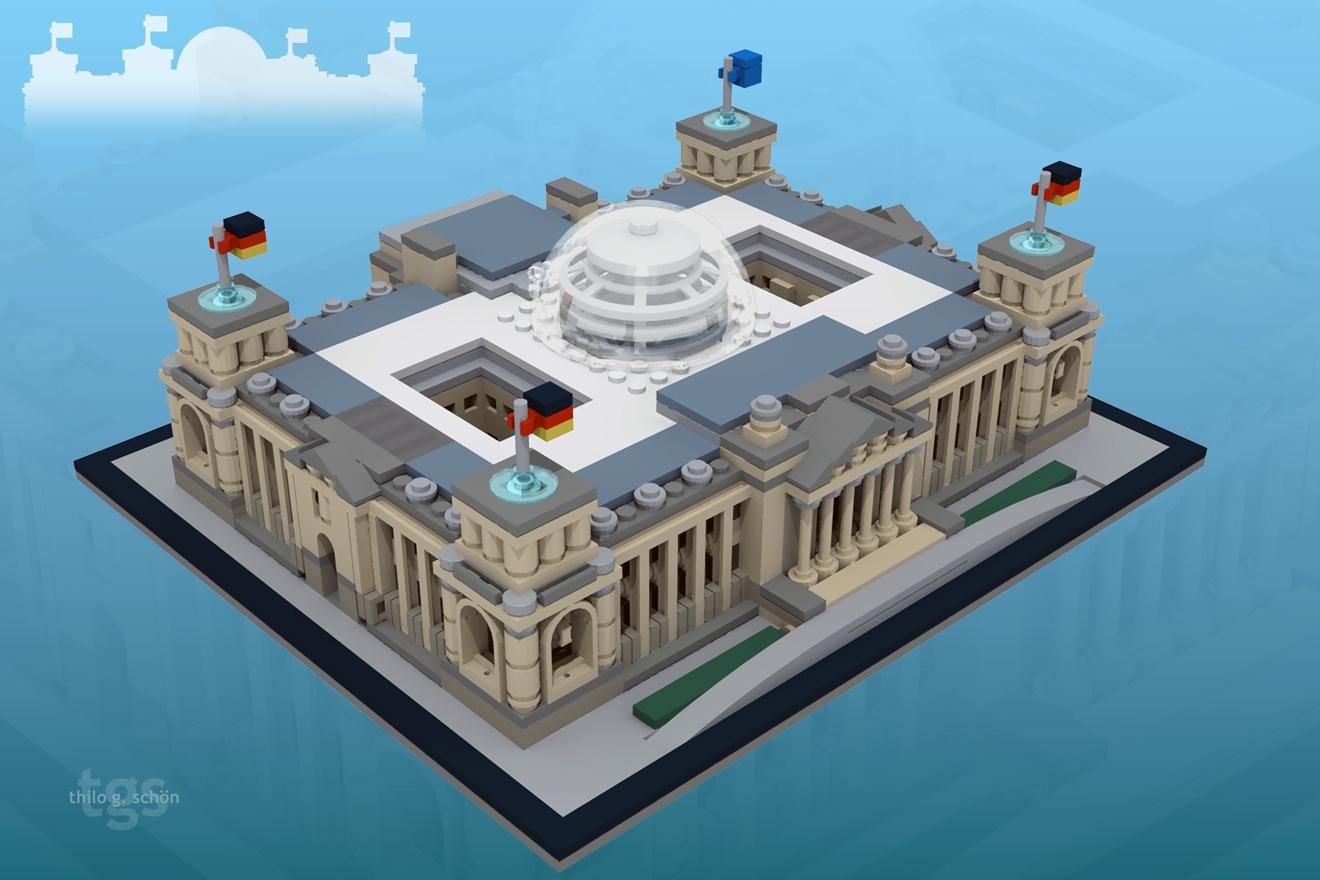 Watch
This is my
LEGO m
odel of the Reichstag building in Berlin.
The building is an interesting combination of 19th century and modern architecture and witness to the recent German history.

I wanted to design a model of this building for a long time. It was more difficult than expected though to get the combination of windows, columns and the famous glass dome right in a reasonable scale. Finally I found a solution that looks good and doesn't require a huge model!

If you are interested in the building instructions, please contact me with your email address and I will send you information on how to get them!


You can see more here: TGS LEGO Design