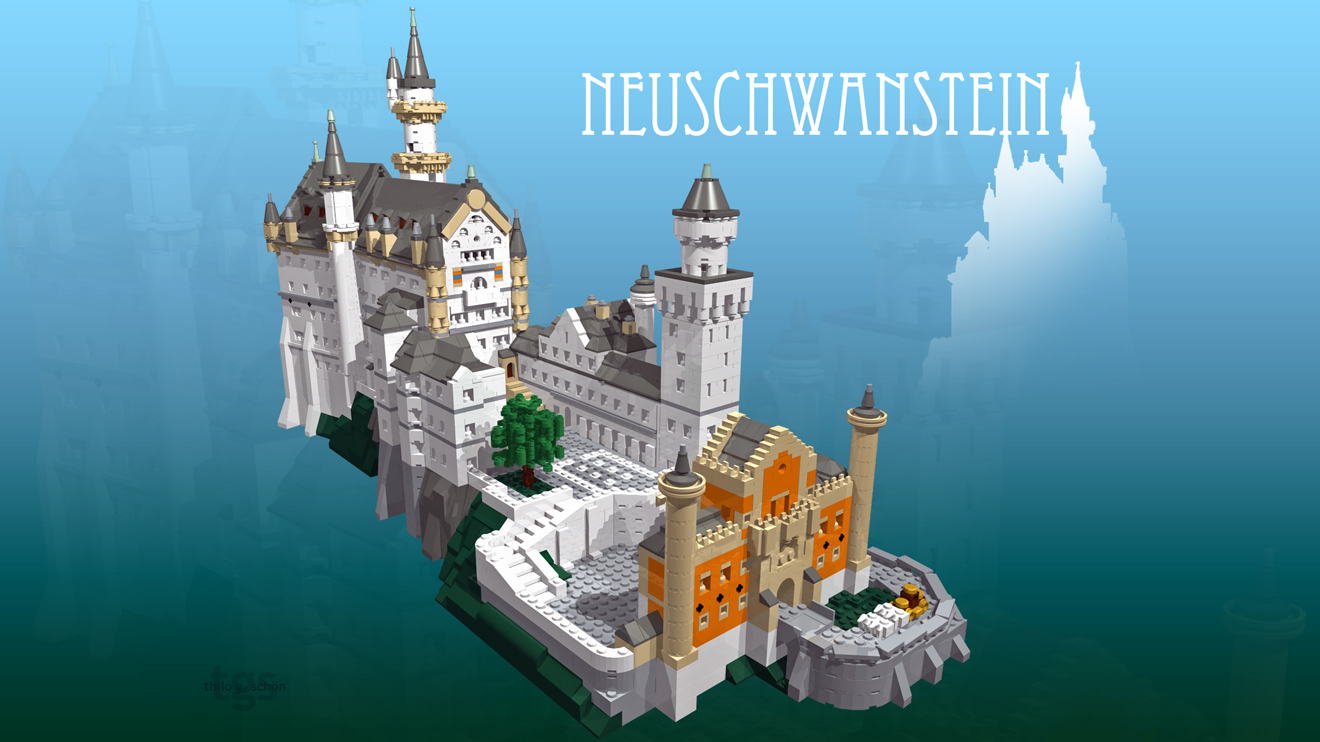 Watch
This is my
LEGO m
odel of castle Neuschwanstein. It started off as a digital design but eventually I built the real thing, too.

If you are interested in the building instructions, please contact me with your email address and I will send you information on how to get them!


The model features many details of the Neuschwanstein castle which was the inspiration for the Disneyland's Sleeping Beauty Castle. The scale is big enough to show all the windows, battlements, winding roofs, flights of stairs, gates, alcoves and of course the big towers.


You can see more here:
TGS LEGO Design