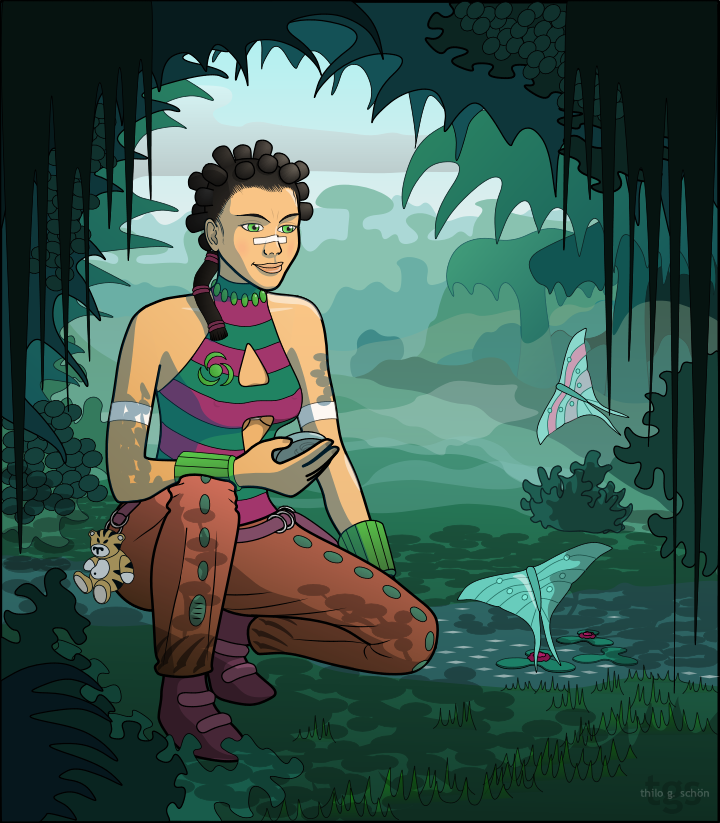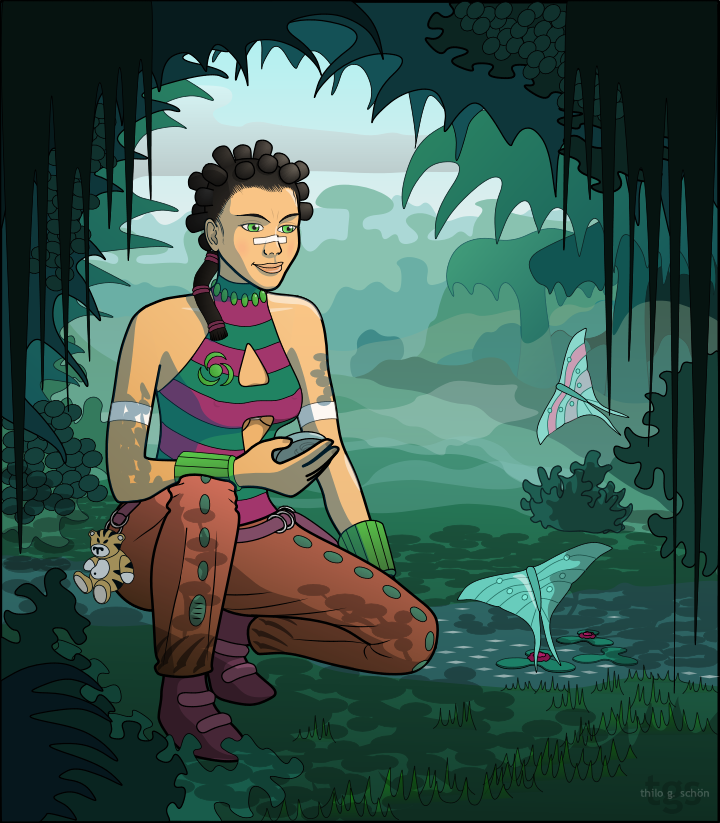 Nävis (the young human agent from the science fiction graphic novel Sillage) discovers some interesting creatures...

The coloring of this piece looks terrific! The use of cel-shading and simple forms creates an amazing background. Your take on Navis is well done. DA really need more fanart of Sillage.

love her outfit!
Reply

Thank you!

You're right, there should be more Navis fanart - but she isn't easy to draw as I had to find out... On the other hand her liking for interesting outfits is lots of fun!

Reply

I love your vector style colouring!!! It really looks great in this pic

I also love how you drew her, esp. the hair! Keep up the great work!
Reply