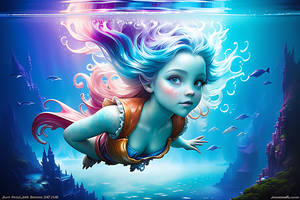 PLEASE HELP ME GROW!
Support my work by contributing to my tip jar every month.
---

This actually looks pretty darned good! It's hard to describe, but the background and the adobe buildings give it a sense of atmosphere and makes me curious. Very cool!
Let us wish our adventurer here good luck in her travels!