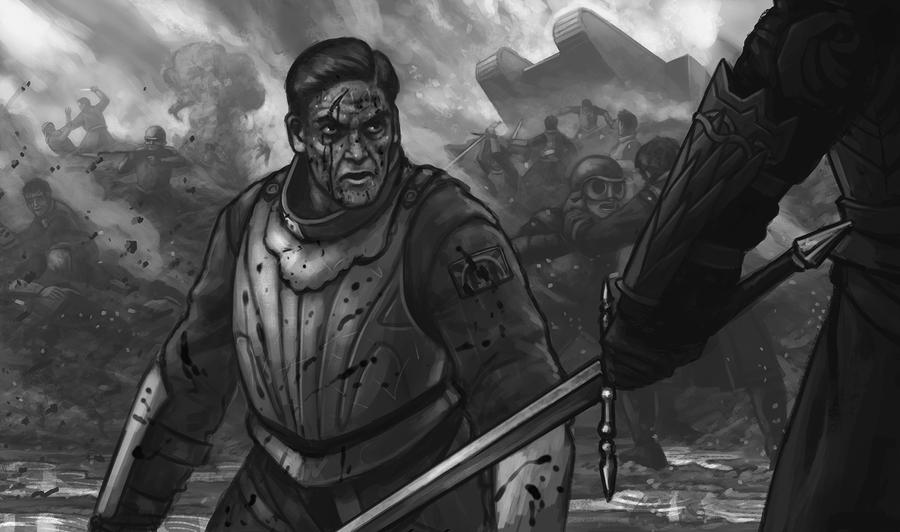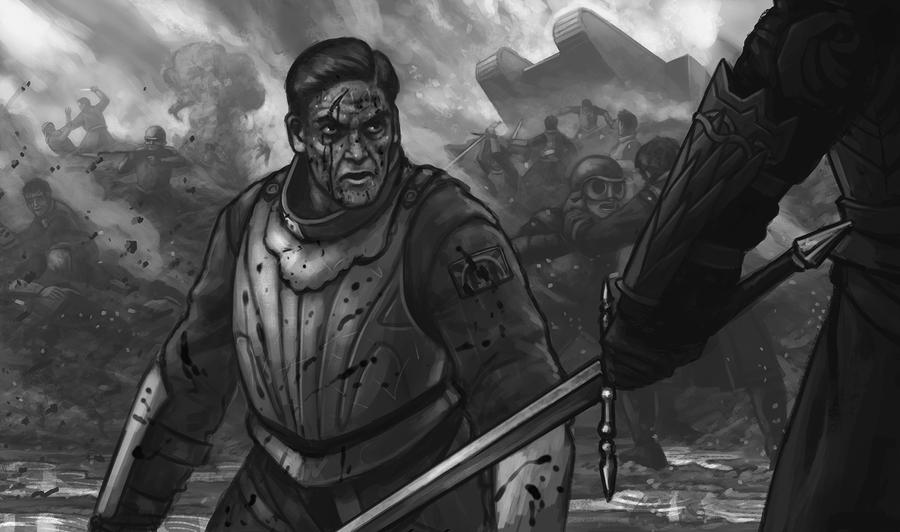 Watch
A scene from my story 'Lilian' (working title). The character here is in the midst of a battle that takes place during a civil war.

This face speaks more than there has to be said, this is really good, the ongoing heat of battle surrounding them just to have a moment of calmness when these two meet.
the expresions are great they look so real, all those neat little details...

a round of applause.
Reply