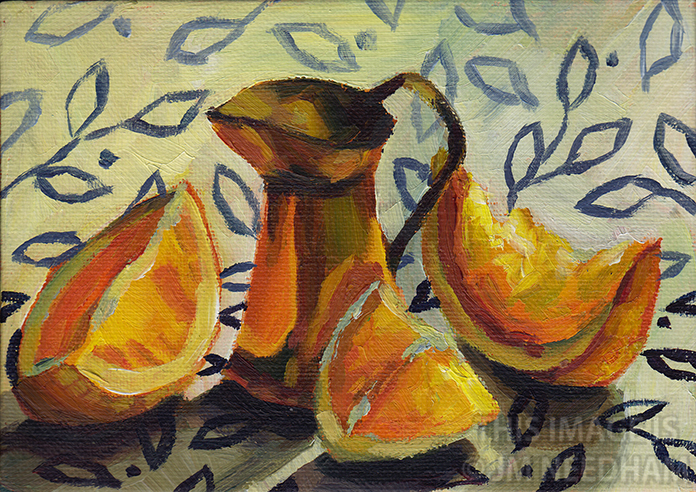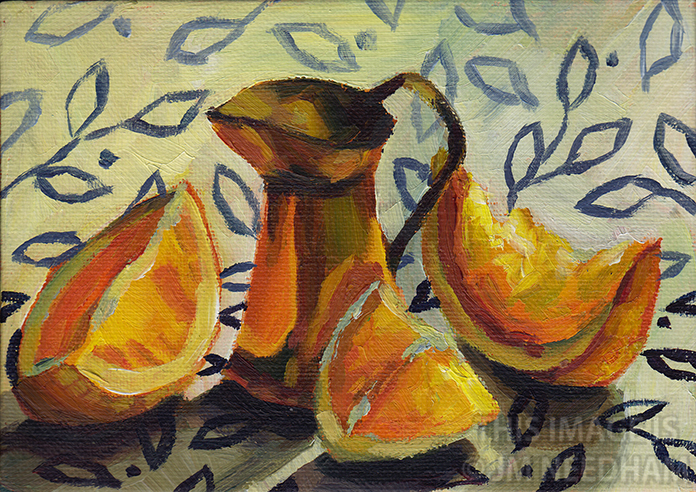 Watch
5x7" acrylic on canvas board.
I love this leaf-patterned fabric, it adds so much interest to the arrangement. This is the smaller of my two copper jugs, much shorter and slimmer. It sits nicely alongside the orange wedges.
If you look closely you'll notice I'd already started eating one of the slices. Sometimes temptation is too much when setting up a composition.