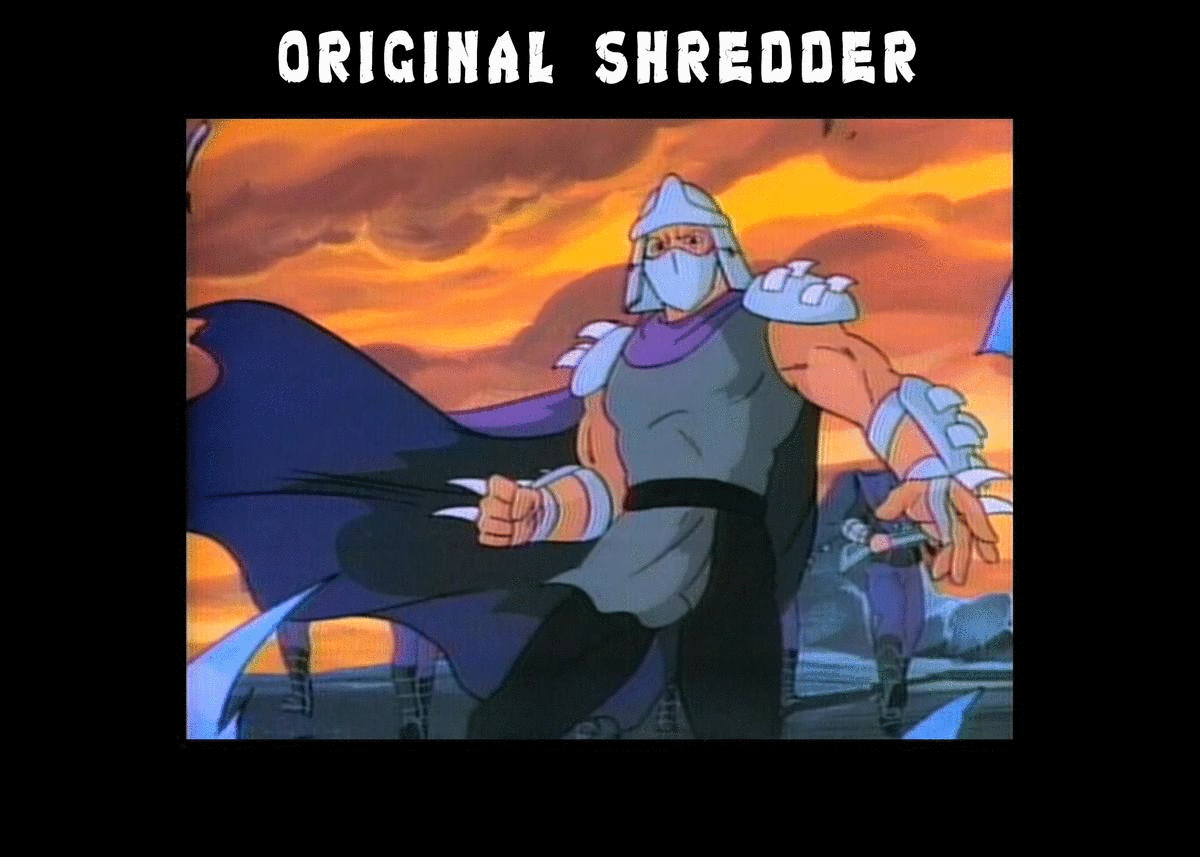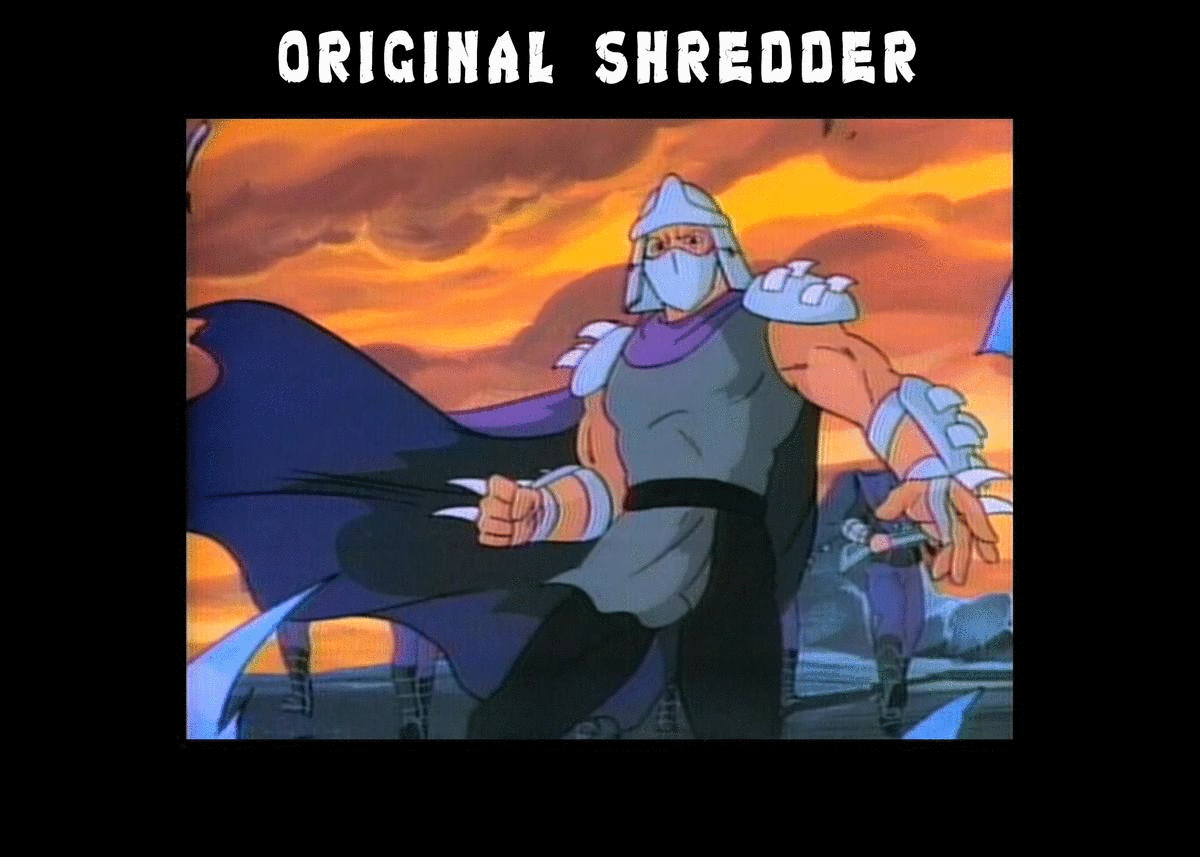 Watch

How come you didn't include 2003 Shredder? he's the best one.
Reply

He was just an alien. Now the 2012 one, damn is hr the scariest one.
Reply

Oh Please! 2003 Shredder is way scarier than 2012! 2003 Shredder sounds like a demon plus he's got way scarier scenes too.
Reply

But the 2012 is more subtle, he has more depth, he has one blind eye and he is more grounded. Plus Kevin Micheal Richardson totally trumps
Scottie Ray
Reply

But 2003 shredder had more disturbing tactics minus the whole mutagen thing
Reply

But the best villians are the one you can see where they come from. 2012 Shredder has an actual history with Splinter.
Reply

Well That's true I guess. And the whole kidnapping Karai at birth was a good plot twist even if I did see it a mile away. Still some villains don't need an explanation they just need to be pure evil and the audience gets it that's what 2003 Shredder was.
Reply

Now I see your point. Your prefer the 2003 one like Heath's Joker.
Me I prefer the 2012 version.
Thanks anyway.
Reply

Reply