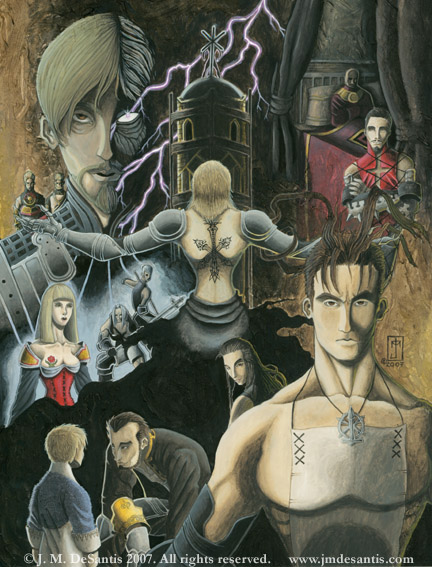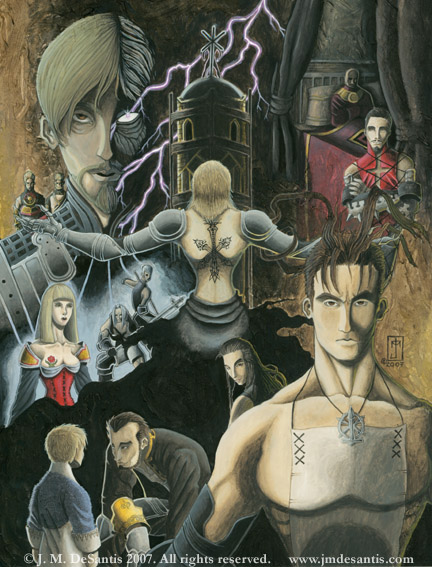 Watch
An acrylic painting of the cast of Vagrant Story.
I've always wanted to do a painting for Vagrant Story, it being my favorite game of all time, and it has one of the best stories in or out of the gaming world. So, at last, I've completed one. It was also a some what hesitant return to acrylics for me (they very often have not gone well in the past), but I tried some new things with a bit of previous knowledge and I'm very happy with the result. The moulding paste was completely new (something from Ayami Kojima's book), but I have to say, it really is fun to work with. It's very possible this technique will be popping up more in my paintings. In fact, I'd count on it.
I also just love the composition and a few of the silent references to parts of the game (those familiar may recognize them). I hope you all like it too, even if you weren't a fan of the game (I realize there are many of those).
Sincerely,
J. M. DeSantis
Writer - Illustrator
Official Website:
www.jmdesantis.com
P.S. Can you find all of the Rood Inverses?