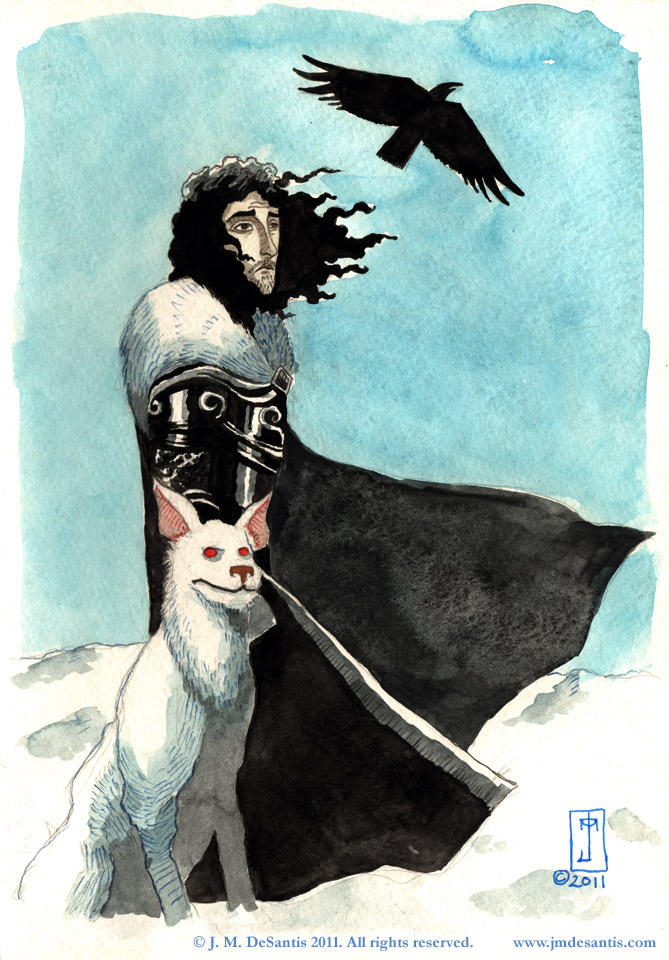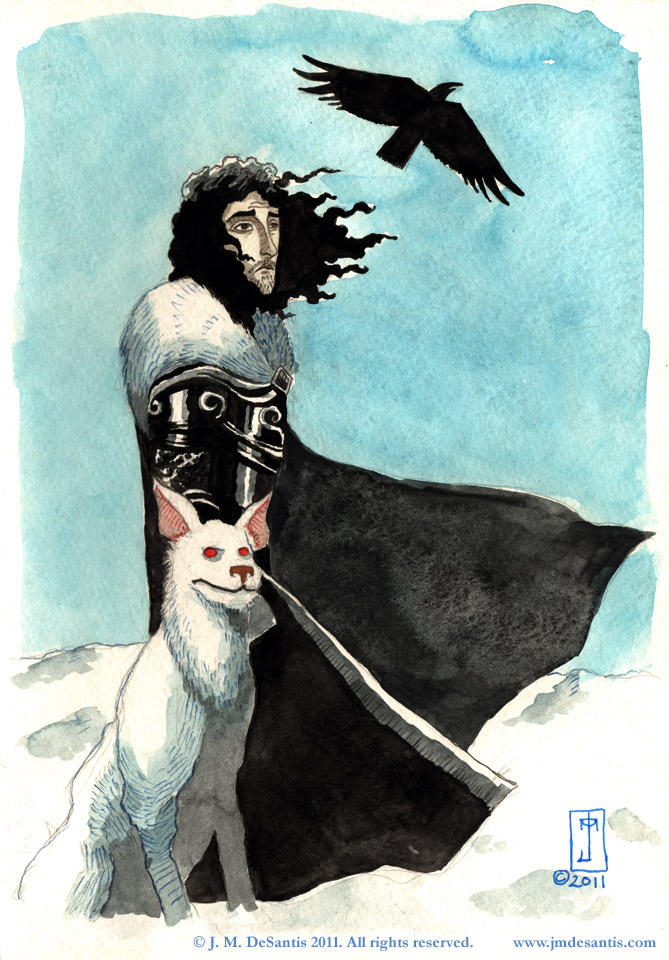 Watch
Watercolour and coloured pencil on watercolour paper
This is another piece I did for my sketchbook for last month's New York Comic Con. It's obviously Jon Snow and Ghost from 'A Song of Ice and Fire.' I'd been meaning to read George R. R. Martin for years, but never got around to it (I read slow and buy books faster than I can get through them) until 'A Game of Thrones' premiered on HBO.
Why Jon? Well, of course, Jon's my favourite. Though I was a little disappointed to see his is a snowy world and he wears all black, as I have a character who is tied to that imagery (I'd even once thought about giving him a wolf to follow at his side--no really!). Even so, Jon's the man. And obviously someone else thought so as they bought the original piece the first day of the Con. Enjoy!
J. M. DeSantis
Writer - Illustrator
Website:
jmdesantis.com
Figmunds:
figmunds.com
Game Flush:
game-flush.com

Reply

Very nice, I've never seen a bat-like Ghost

Reply

Thank you. Yeah, I suppose the ears are a bit long, but it's something I do stylistically with werewolves, and I figure dire wolves should still look a bit unwolf-like. Glad you like the piece.
Reply

ghost is adorable

Reply

Thank you. I really like how he came out (and with no reference). Glad you like the piece.
Reply

Reply

Thank you. I did another piece for someone at the NYCC this year of Jon and Ghost that looked even better. Wish I had the chance to scan that too...Oh well. Glad you like the piece.
Reply