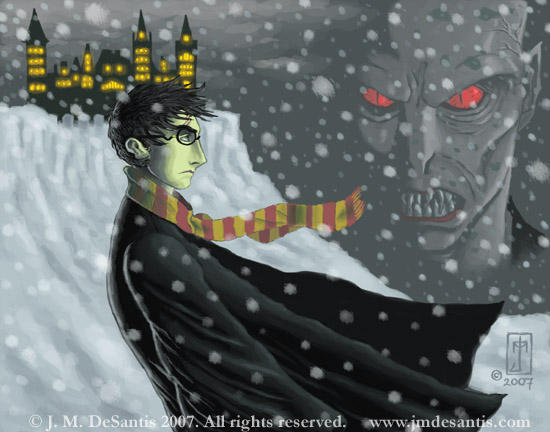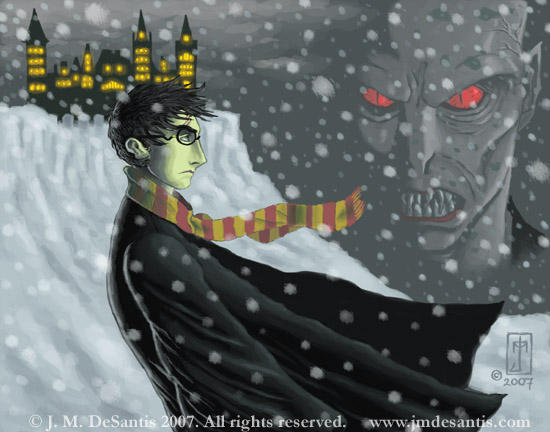 Watch
A digital painting of 'The Boy Who Lived.'
I was browsing about deviantART the other day and came across some great Harry Potter art, and since I finished reading the last book (less than a week after it arrived here in the States) I've been wanting to do a piece myself - several actually - and here is the first.
I was going for a darker mood (such as is seen and felt in the later books and films). It's a more mature Harry, brooding on his inevitable confrontation with Lord Voldemort.
The snow was a personal touch, as I love snow. Incidentally, I find all of the snow filled scenes of the Potter films to be beautiful, so I couldn't miss my chance to include a bit of that here. Hopefully I'll get to the others sooner rather than later, but I hope you'll enjoy this one for now (click the image for a larger view).
Sincerely,
J. M. DeSantis
Writer - Illustrator
Official Website:
www.jmdesantis.com