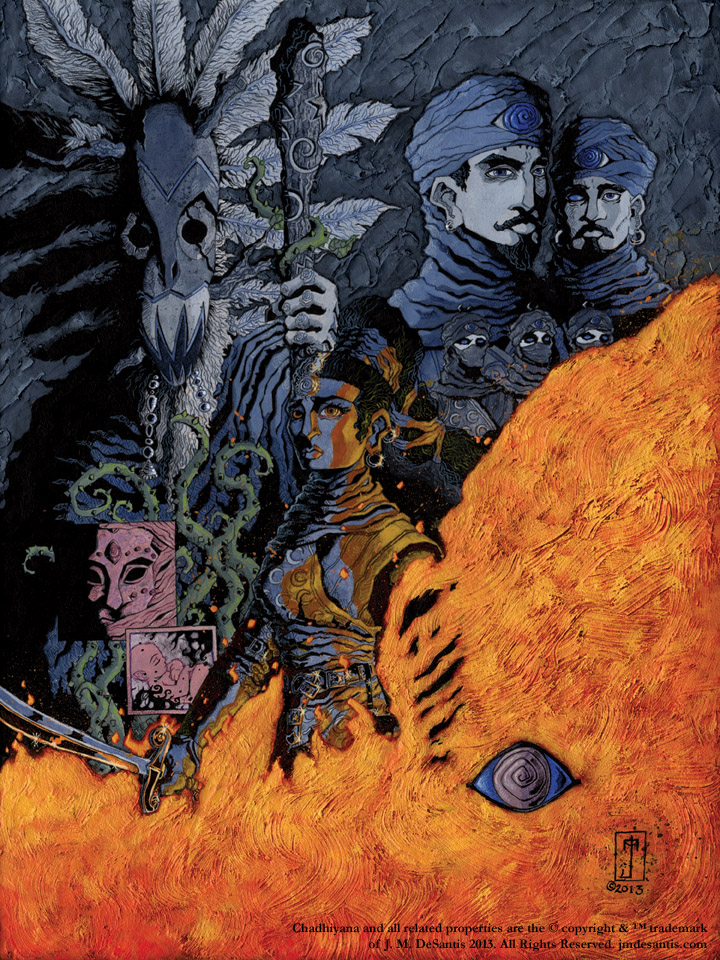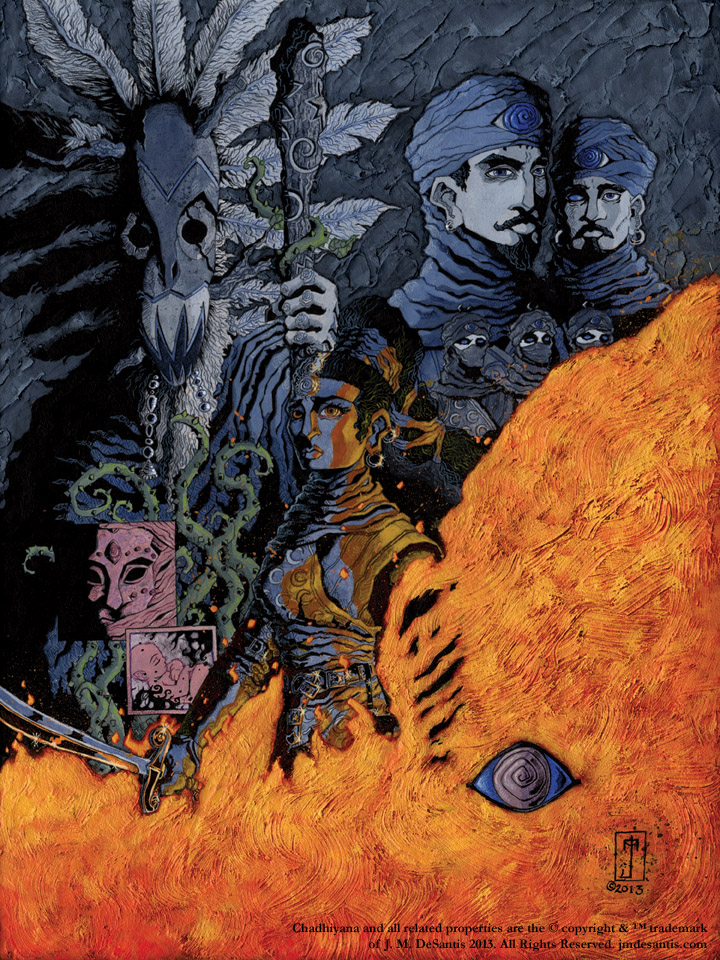 It's been about a year since I uploaded any artwork to deviantART. It's not from a lack of wanting to, but rather that my time has been occupied with the graphic novel web-comic for which this illustration is the cover image, Chadhiyana: In the Company of Shadows. Chadhiyana is a character of my own creation. She is a female warrior hailing from a fantasy world inspired more by India and the Middle East than the typical European fantasy.
The graphic novel takes place in more of an African setting and finds Chadhiyana a member of the Tal-Ifatiir, a clandestine order which uses the Dark to fight the evils of the world. They are on a journey to destroy the demon lord, Aghal-Paraag, and mean to sacrifice his servant, a powerful witch, to do so.
You can read the graphic novel on
chadhiyana.com
in weekly page installments. As of this week page 40 was published. Chadhiyana reappeared last week in the book after a (seemingly lengthy) hiatus as the story was developed further and new characters were introduced. Next week the title character will at last speak (though, if you've read the first Chadhiyana comic, this isn't anything new).
Cheers and enjoy!
J. M. DeSantis
Write-ist (Writer - Artist)
Official Website:
jmdesantis.com
Web-Comic:
chadhiyana.com

great work, it looks fantastic, also very intriguing and atmospheric too.
Reply

Thank you. I really love this piece, and (besides featuring the characters of the graphic novel) I think it really gives the viewer a vague idea of what the book is about.
Reply

Looks beautiful! Great work!
Reply