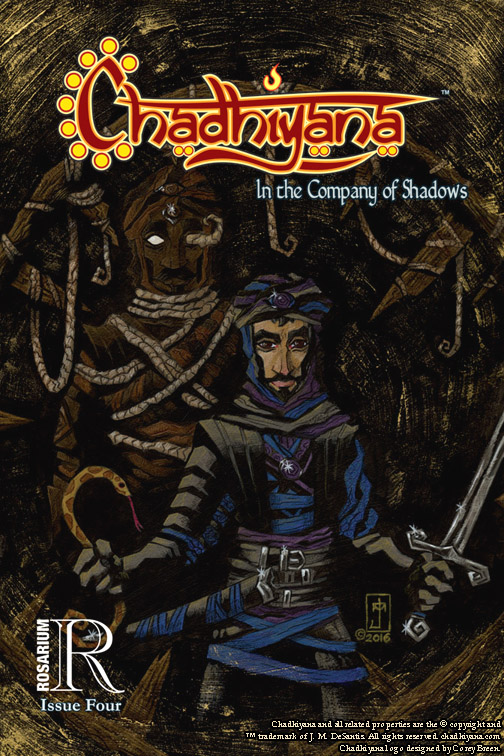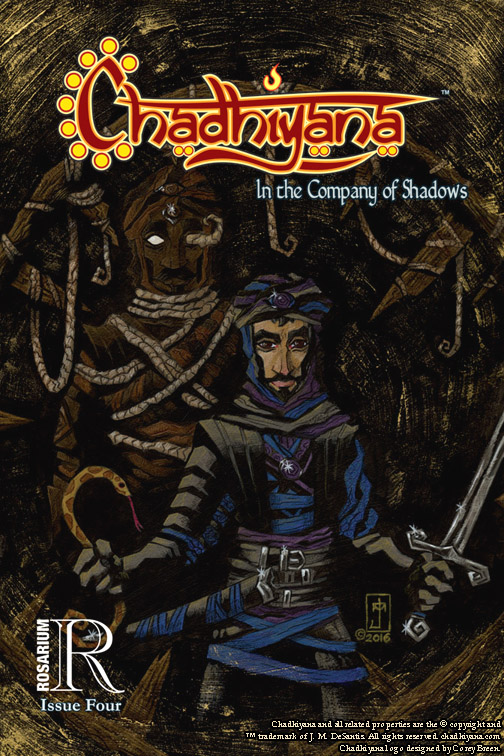 Watch
The cover of issue four of my dark fantasy comic series, Chadhiyana.

This illustration features two of the major (male) characters in the series: Ishalaraad (right) and Kaalah ad-Fataar (left). The two are major figures in the Tal-Ifatiir--a mystic assassin group which the title character, Chadhiyana, is a member (the first female member, in fact). Issue 4 acts as something of a turning point in the plot, and I've been looking forward to getting this far in the series for a while now.

Created using acrylics, molding paste and coloured pencils on illustration board.