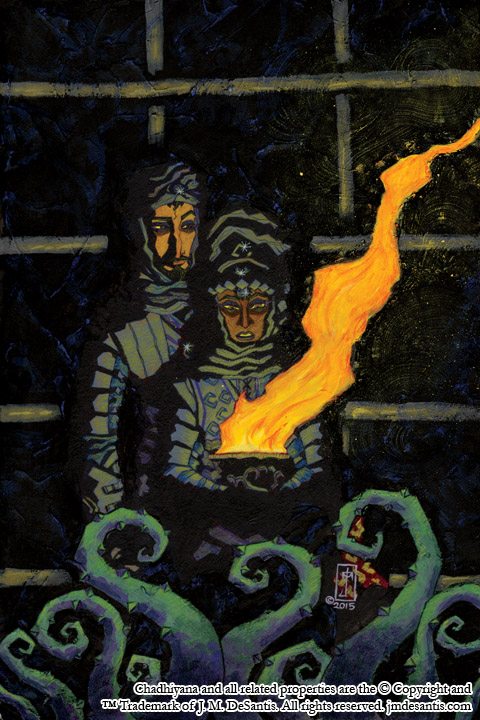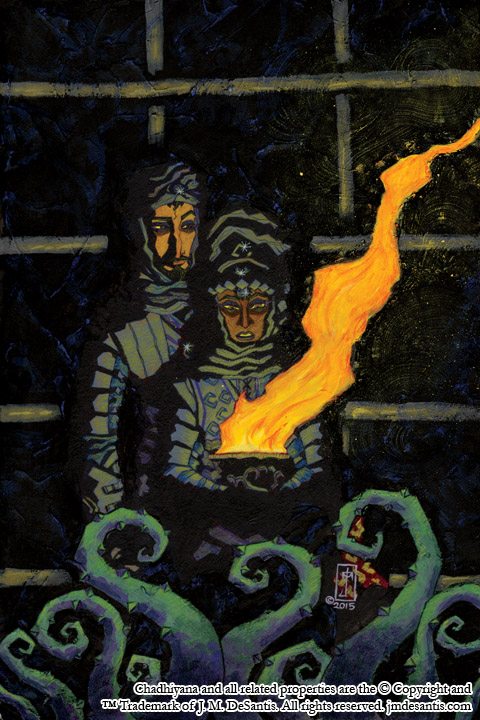 Watch
Another Chadhiyana piece, this one being the cover for issue 2 (which published in October 2015, through Rosarium Publishing); issue 3 is on its way next month.

For those not aware, Chadhiyana centers around its title character who is the only female member of a clandestine organisation of dark, mystic warriors on a quest to destroy an ancient evil. The series takes place in a medieval fantasy world based on India and the Middle East. I'm the writer and the artist on the book.

The interior pages are created with watercolours and Microns, but I've been producing full painted (mixed media) covers for the series (including for the upcoming issue 3)--a tradition I'm hoping I can continue going forward. If you're interested, you can find the issues, currently, on Amazon, comiXology and PeepGameComix.

Acrylics, molding paste and coloured pencils on illustration board.