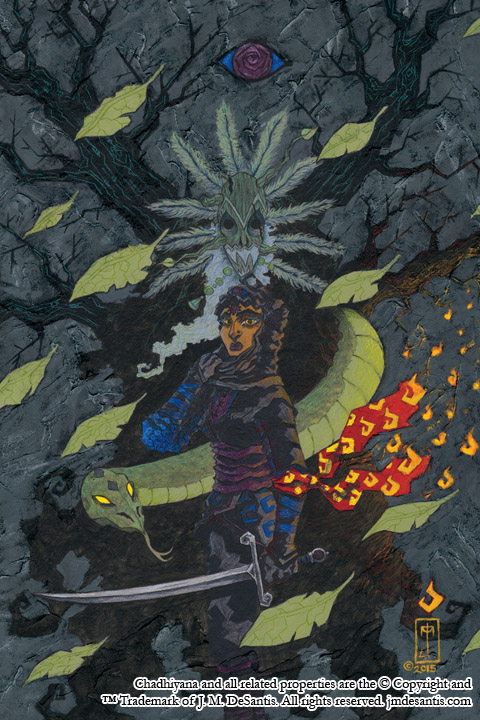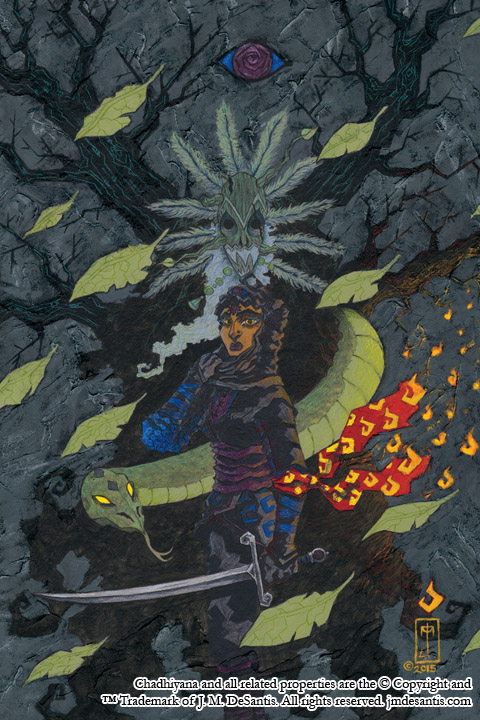 Watch
It has been a really long time since I uploaded anything to deviantART--over a year in fact! It's not that I haven't been doing any artwork. On the contrary. I've been hard at work on my Chadhiyana graphic novel (my medieval Indian fantasy series, which was picked up by Rosarium Publishing this year for publication in individual comic issues), my new web-comic, Gentleman Cthulhu: Emeritus Moribus Monstrum (on
gentlemancthulhu.com
) and other miscellaneous writing and art. In short, I've been swamped.
But with the first two issues of Chadhiyana available now (on comiXology.com, Amazon and PeepGameComix.com), and commissions being open for a brief time from me (
jmdesantis.com/commission-requ…
), I thought I'd take the time this month to start uploading some artwork, both new and old, starting with the cover illustration for Chadhiyana #1.
The illustration was created using acrylic paints, molding paste (for the three-dimensional textures) and coloured pencils. Interiors for the book are done in watercolours, but I'm not certain if I'm going to ever upload those here. You'll just have to check out the book to see them. That said, I don't want to make this overlong, so I'll part by saying that I'm thrilled to have a publisher behind this project, as it's been something I've been working hard at for the past three years. I hope some of you will check it out, and stay tuned for more uploads over the next few days and weeks, even.
Cheers!
J. M. DeSantis
Write-ist (writer-artist)