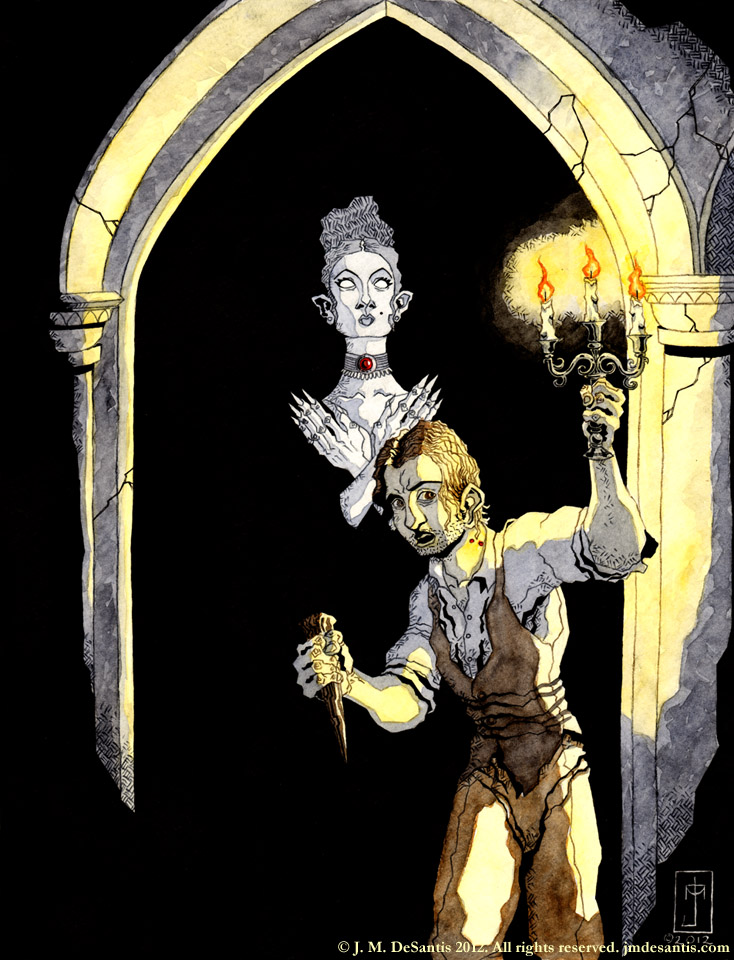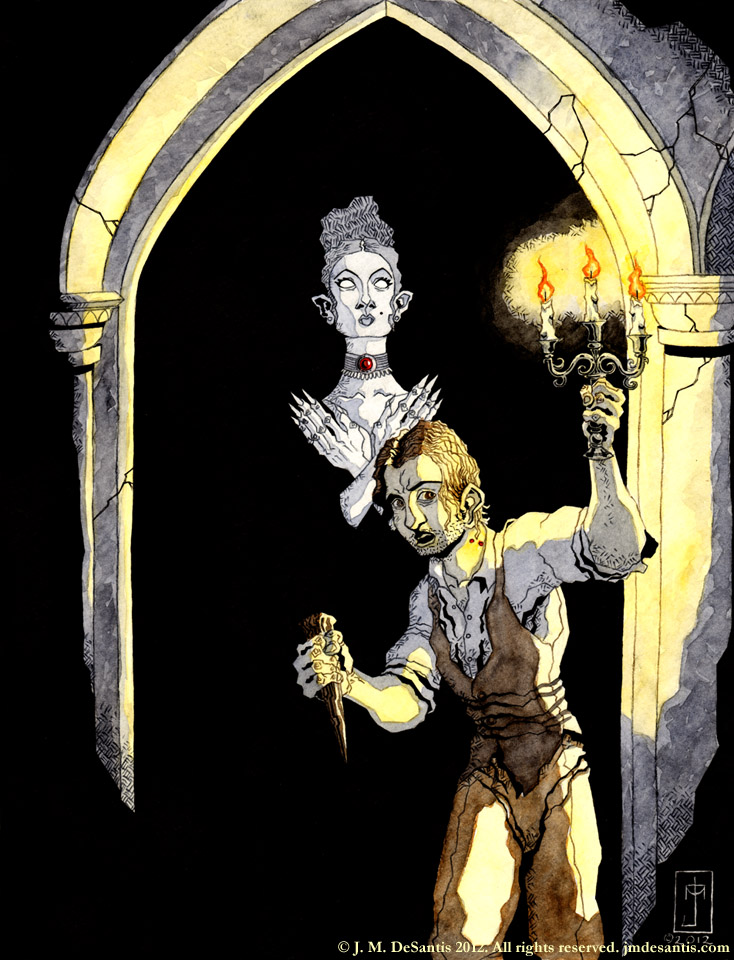 Watch
Gouche, inks and coloured pencils on watercolour paper
It seems like such a long time since I posted new artwork on deviantART (and it has been). I've been hard at work on a number of things (not least of which was updating my website, adding a blog to it and working on a script for a new story about my comic character, Chadhiyana). So I decided to take the time to post this piece which I had intended to post back in October.
Usually I create a piece of artwork for Halloween every year (I don't plan it really, it just happens), but this past year I created two. However, in the wake of Super Storm Sandy, I had limited internet access until after Halloween, and was only able to post the Nosferatu "poster" in time for the holiday. Then I started to get very busy and the piece was relatively forgotten about for a long while.
However, I like the piece too much not to share it. Though, as ever with my watercolours, the colours aren't quite right on this scan (I'd always appreciate recommendations for good tutorials on scanning watercolours for reproduction), it's honestly one of my favourite pieces I've done to date. I hope you enjoy it too.
J. M. DeSantis
Writer - Illustrator
Official Website:
jmdesantis.com