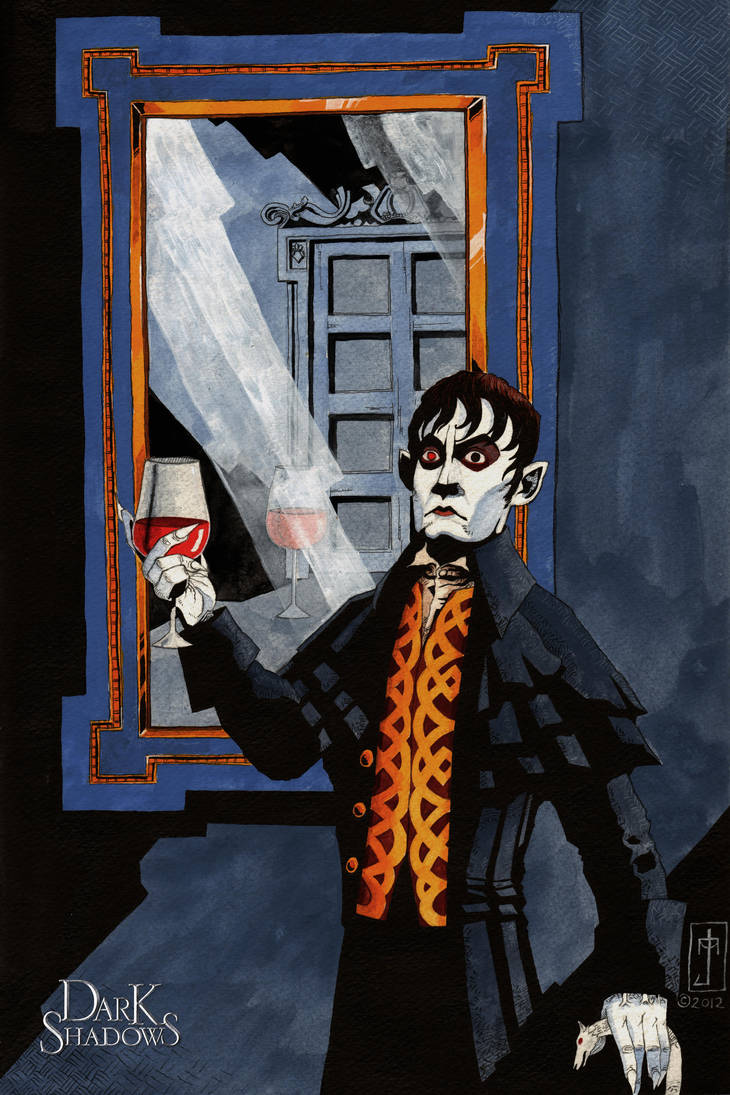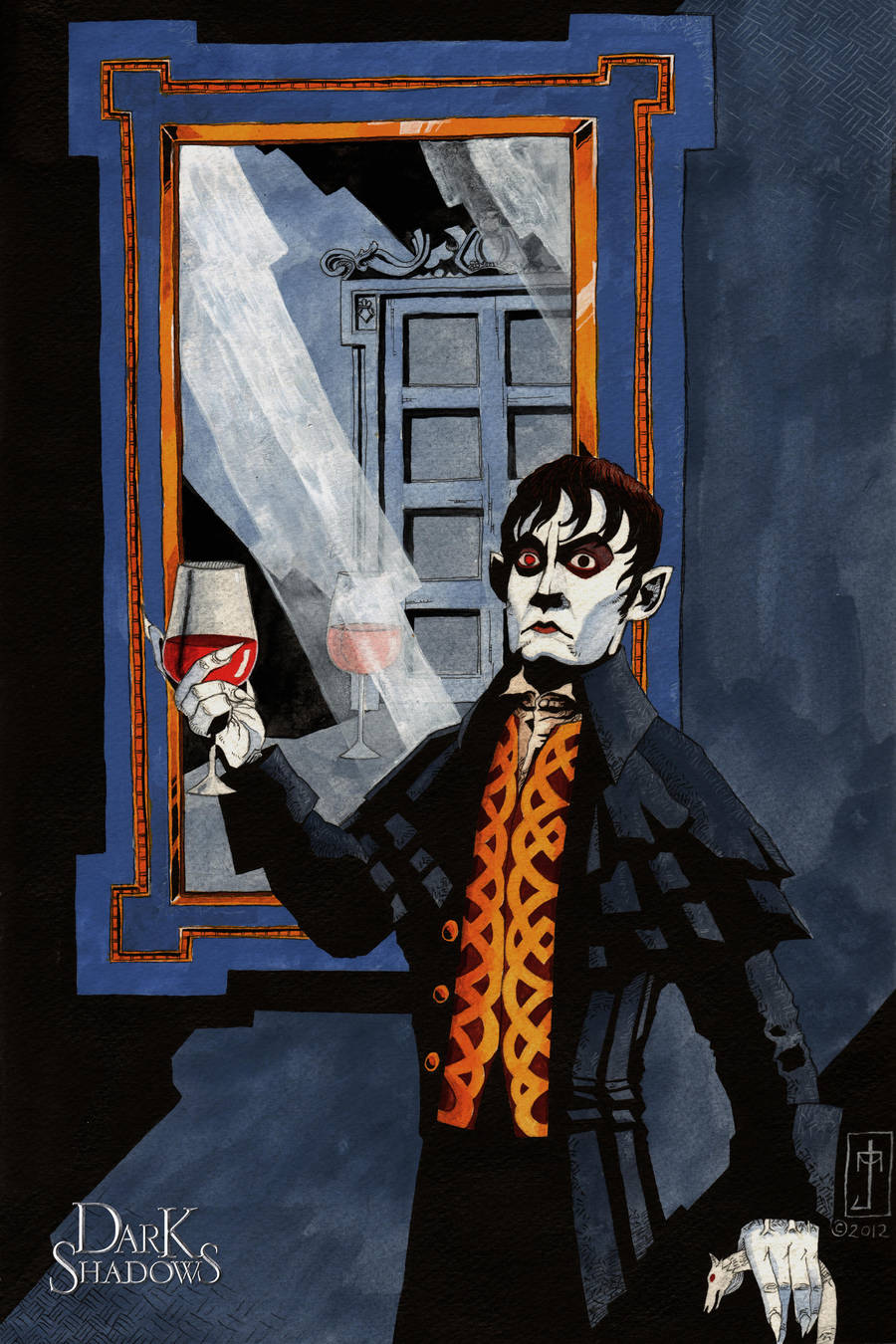 Watch
Gouache, inks and coloured pencils on watercolour paper
Original Size: 12" X 18"
I kept going back and forth about entering this contest. (It's my first on deviantART.) I've had so much else on my plate lately, I wasn't sure I'd have the time to get an entry together. But then I thought, how could I not? I love Tim Burton. I love Johnny Depp. And I love vampyres (unfortunately, I wasn't born when "Dark Shadows" originally aired, but my mother was a big fan). The way I saw it, this was a perfect contest to enter.
Also, this piece is a first for the colour scheme. It's subtle, but I only used black, white (a little brown) and the three primary colours. Usually I try to go with some colour scheme with my paintings (although it's most often complimentary colours). That said, I had to take some liberties with the colours in Barnabas's vest to match the theme. Hopefully that's not an issue for the judges.
Anyway, best of luck to all those entering the contest!
J. M. DeSantis
Writer - Illustrator
Website:
jmdesantis.com
Figmunds:
figmunds.com
Game Flush:
game-flush.com

Is he standing before a mirror? I believe that I see a goblet suspended in mid-air. This has an October, "pumpkin weather" feel to it because of the beautiful orange reds within the vest and the mirror(?) frame. His right eye reflects the blood wine he is holding, and his lips are thusly sanguine. Similarly, the ruby eye of the wolf-head cane is realized. (I have this cane and it, indeed, does have a red glass or crystal eye.) Nice block effect to create the shadows atop the folds of his capelet. The hand and facial features are shaded in different colors which give depth to the contours. It looks much like Mr. Depp, but in the length and gauntness of the face pays homage to Mr. Frid.

I see the more intricate door surround with its Baroque pediment as a reflection of the ghostly past, in addition to being a commentary upon the 18th c. apparel of Barnabas. Contrasting that is the rather lively orange-bordered (tarnished gold leaf, perhaps?) mirror frame with its simple geometric construction, a bow to modernity, repeated in the simple weave pattern of the wall paper. Barnabas is trapped between two worlds: past and present. You have captured his dilemma brilliantly. I applaud your use of traditional materials and methods.
Reply

Thank you, and such an in-depth comment, I feel anything I say will hardly be adequate. I appreciate all of the little details you've noticed in the piece (and perhaps even a few that I was not so conscious of, but which I am still very pleased you noticed). I'm glad you like the piece. Best.
Reply