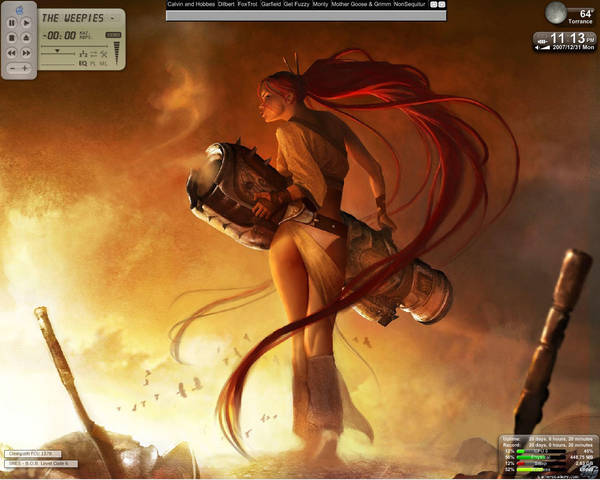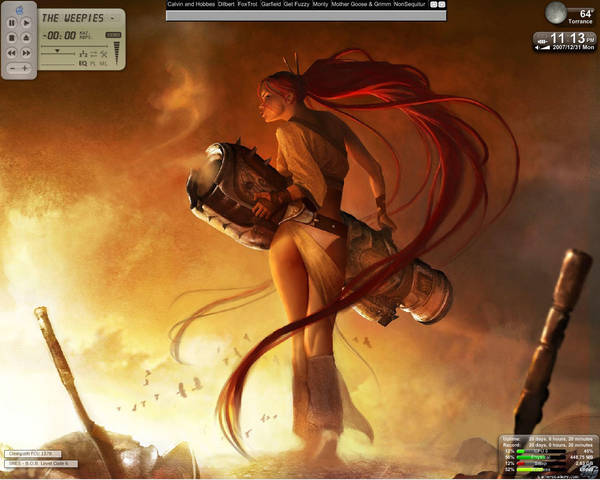 Watch
PLEASE DO NOT FAV OR ADD PLEASE!!
I DID NOT CREATE THE BACKGROUND IMAGE

Here's my current desktop, I figured since I'm back using DA again (been a few months since I last checked in) I better start updating things. This is my new desktop, featuring one of the games I got for Christmas, "Heavenly Sword" for the PS3. Awesome game, beautiful scenery, and def. a fun ride. The other stuff around the screen is widgets for the Konfabulator program. The ipod-ish style player in the top left is WinAmp.

No comments necessary, please no favs. I did not create the background, it is from "GamersGallery.com" as per the watermark in the lower right corner. Just updating my desktop screenshot on my profile, but still shows up as a deviation, so feel free to ignore.
The owner of this deviation has disabled comments.