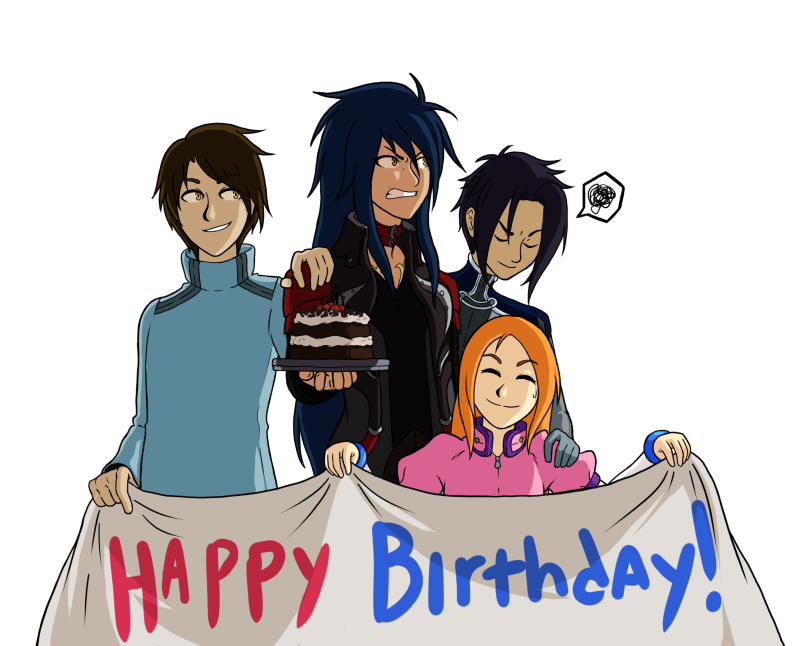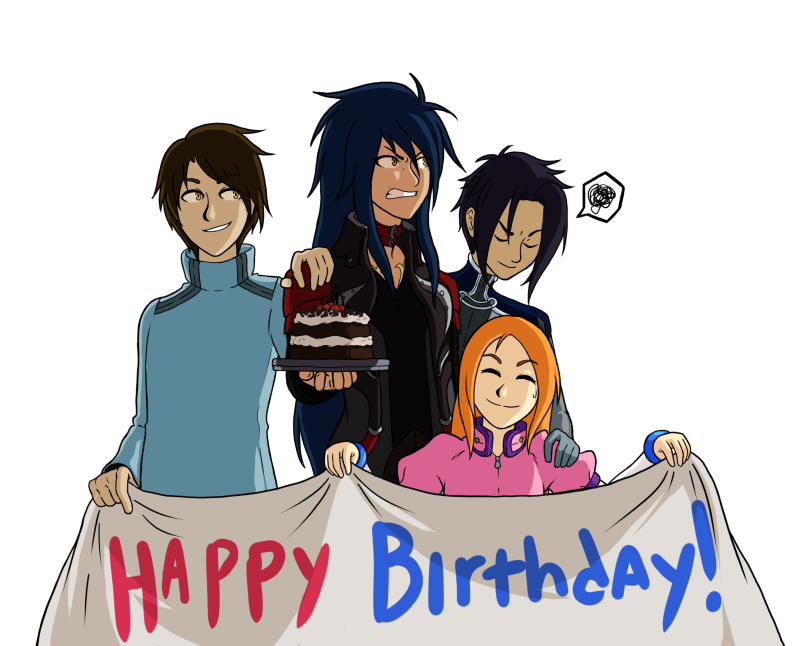 Watch
Here's a big 'ol Happy birthday to my bud,
mayshing
From Angel and the Lei family from Mayshing's
Edepth Angel
! You can't imagine the trouble and the number of reshoots they had to do to get this one image(Angel is screaming on the inside, lol). But hey, Lien made cake! Aint he nice?

thank you! What an awkward/cheerful bunch they are. XD
Reply

Anytime! It was fun working out the expressions, and Lien's hair.... was an experience to draw X'D(where my first few hours of drawing went, lol)
Reply

So much suffering and aggravation i such a suppose to be happy picture LOL IT'S CANON. Lien is going to flip that cake in probably 5 seconds if he doesn't manage to smash it on Seon or Kolei first lol (knowing Seon he'd dodge/make Lien stop via controllers but A GUY CAN TRY AND HOPE)

I got to say though I'm digging the lineart, it seems like it's gotten way smoother lately!
Reply

It's definitely canon XD Poor Angel... I owe that smoothness to a little pressure, lol. Had to get this done before it was time to go to work(curse me and my procrastinating ways DX) All good though, wish I could've added to it.
Reply