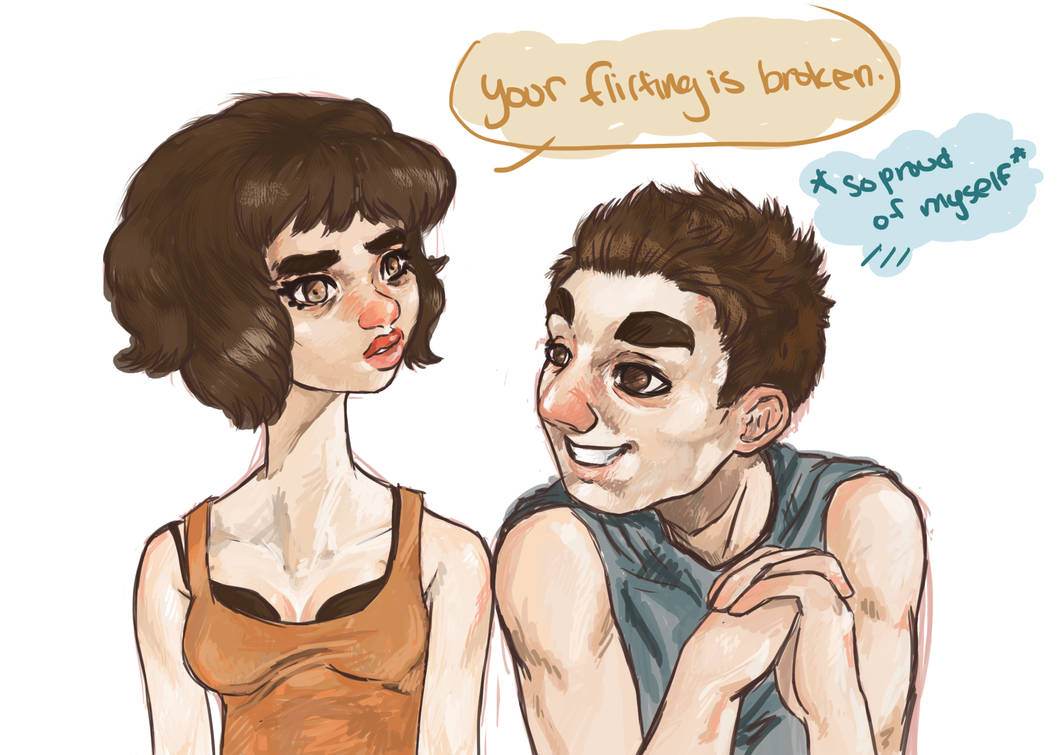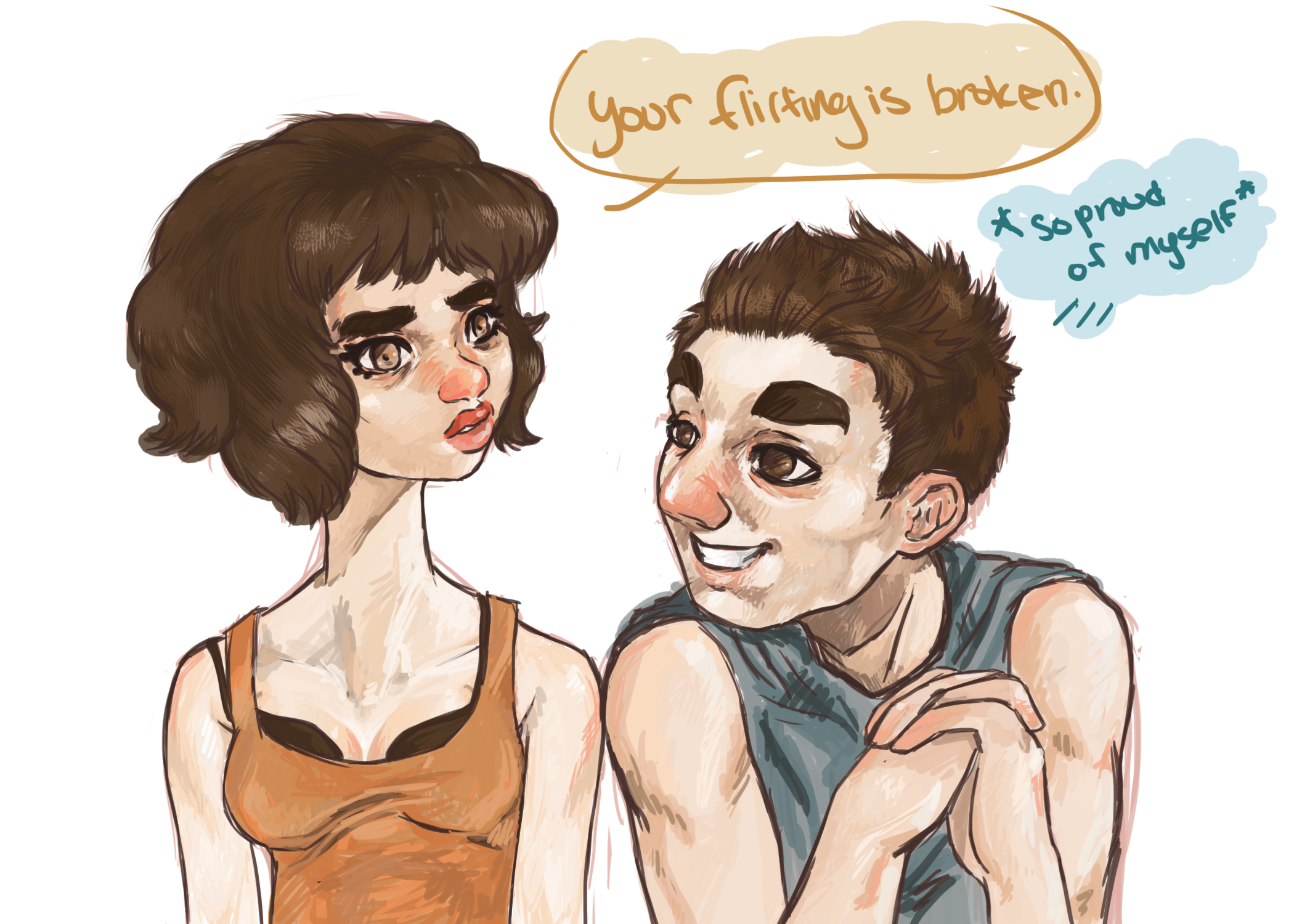 Watch
Two characters of mine—backstory, she's a hit man (hit woman?) and he's a naive little idiot. it's a long story.

Just got photoshop! So this is my first real picture on it (meaning the other ones were doodles). So excited! It's amazing!
photoshop cc with a bamboo tablet
- jlub

Hey, is that Mags? I think this is the first color picture I've seen of her. It's great.
Reply

The best way to flirt is to chaff and turn the tables. Pretend as if she wanted to pick up you and joke about it. Go here
bestdatingproductreviews.com/t…
for examples. You can learn them by heart or modify them to be sure that it's original and only you use it. It's also the best way to find out if this girl you are talking with have a sense of humor and a distance to herself. If she doesn't take offence then it's ok. If she does take offence - that's ok too! With such a person you would only torment and you would also need to mind your words all the time. It's her problem, not yours.
Reply

haha these are just characters—it's not true. I'm afraid there might've been a misunderstanding?
Reply