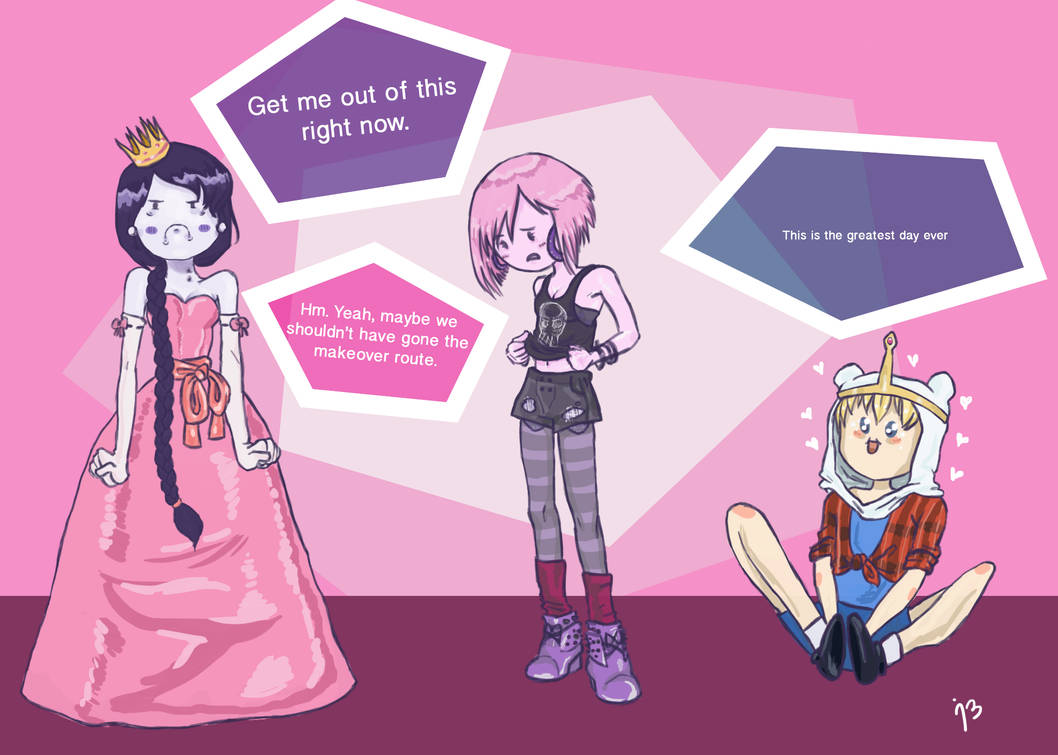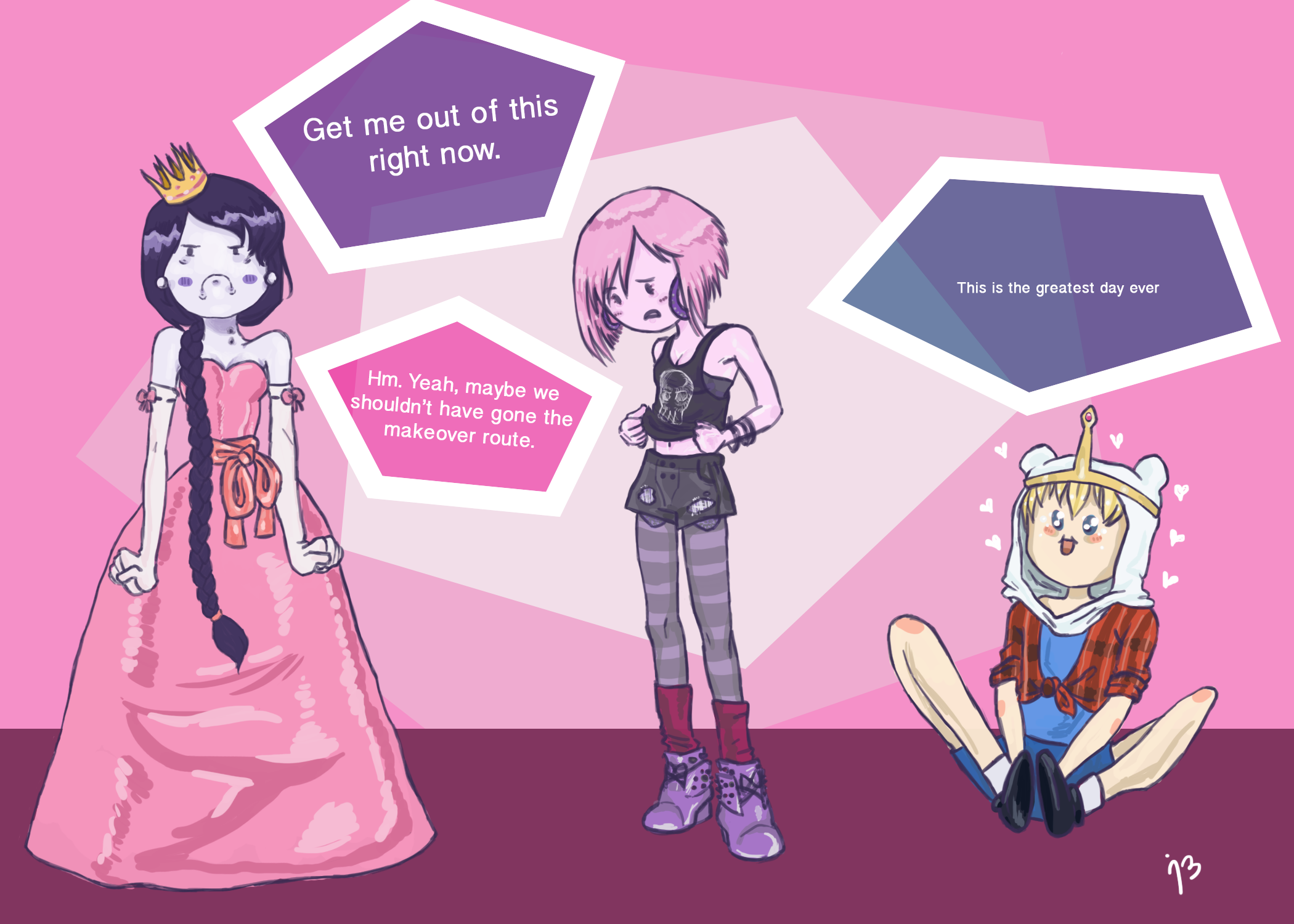 Watch
Doodle of Marceline, Bubblegum and Finn from adventure time. I think they would have the greatest sleepovers ever. This is them doing makeovers, with Bubblegum wearing Marcee's clothes and vice versa, and Finn snatching whatever he can.
Oh btw finn is in love the makeovers, not sleeping over with the gals. thought i'd straighten that up it wasn't too clear....

hope y'all like!
adventure time characters (c) cartoon network

photoshop cc with bamboo tablet
<3 jlub

I really like your style.

Do you take commisions?
Reply

Hi! Yes! I'm not totally "new" to deviant art but I don't know if there's a specific way to do commissions. However I would love to do one!
I am pretty busy with "life" (ugh) these days so i haven't posted anything or had time to commit to some serious artwork lately, but if you're interested, I am too

Reply

Reply

Reply

Reply