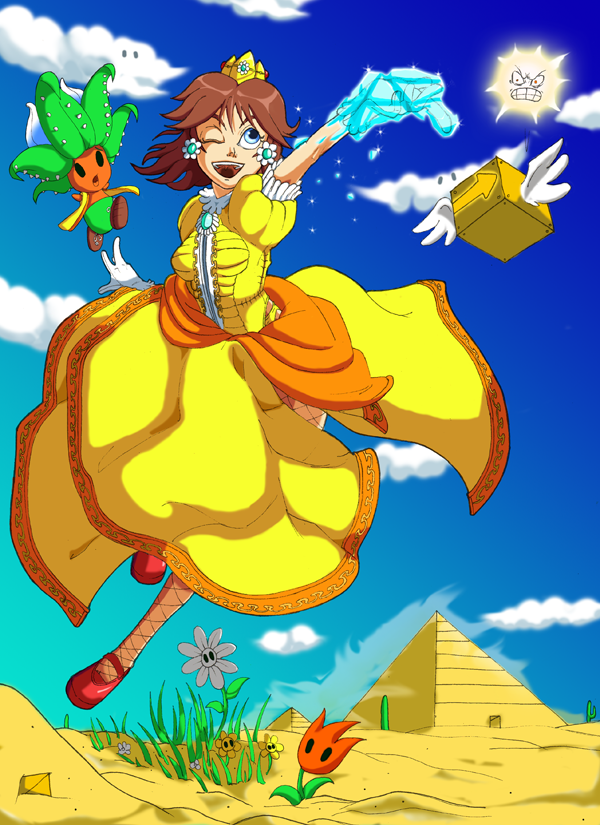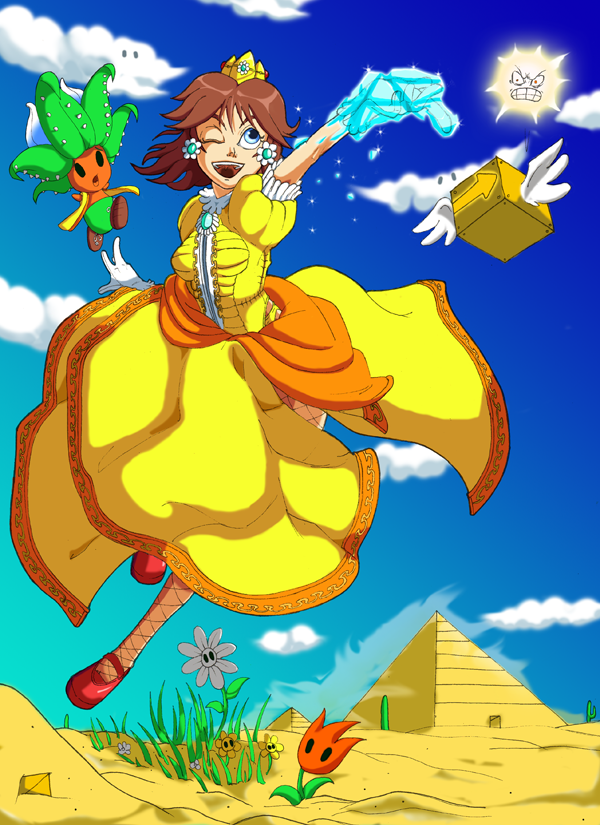 Watch
Another Daisy picture! Looking at my older pics of daisy, I felt I didn't represent Daisy well enough, here another attempt.
I actually have a sunset version so I might upload that too.
That fake toad is actually Original character and the arrow box.They have nothing to do with the mario land 2. I couldn't find any good pics (or any pics) from Mario land 2 to get ideas.
Well hope you like.
EDIT:
Sunset version.

Great coloring job, man! Especially noteworthy is the gradient in the sky; the quick transition between hues easily sets off the desert at high noon look.

Haha, gotta add that your original character seems to fit right in with the Mario world. xD
Reply

haha, thanks man. I love the fake toad, that was last minute too. I still feel like this picture still isn't enough for some reason.. any ideas?.. I'm gonna upload the sunset one tonight. I think thats more fitting.
Reply

I dunno, it seems pretty complete to me. If you really want to add something else, how about a couple more of those floating bricks that are all too common in those games? xD
Looking forward to the sunset version.

Reply

Very nice

Reply

Reply

thanks,I'm gonna change the colors a bit. This Laptop tricked me.. The color are suppose to be lighter than this.
Reply

Reply