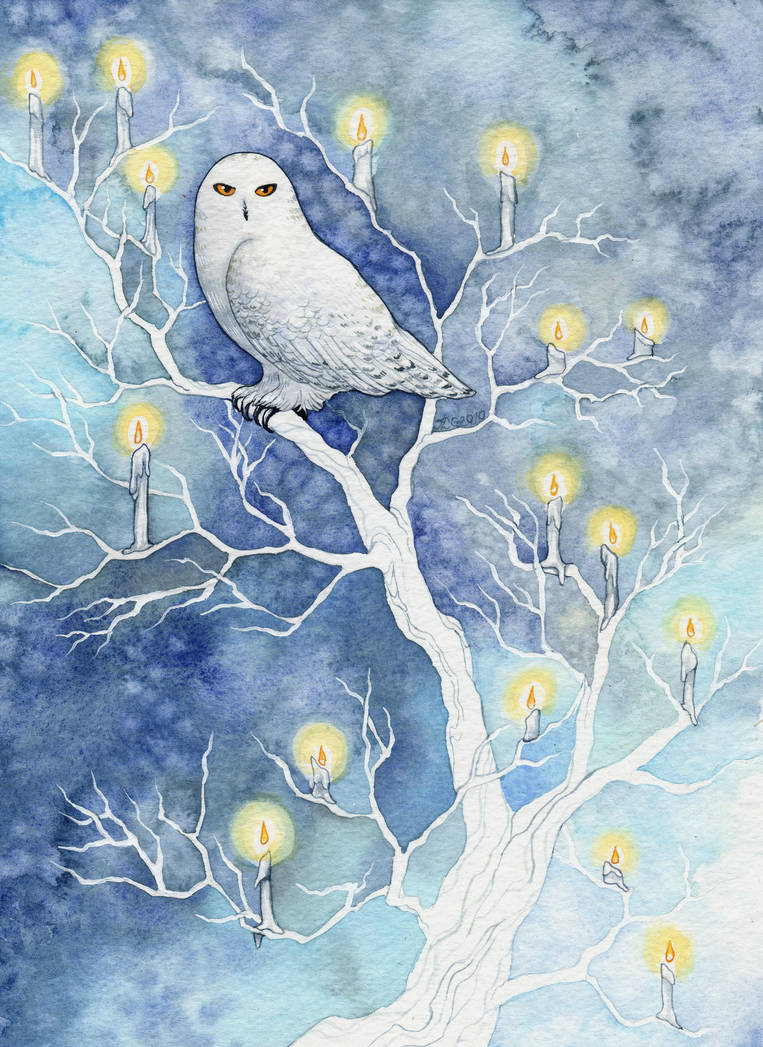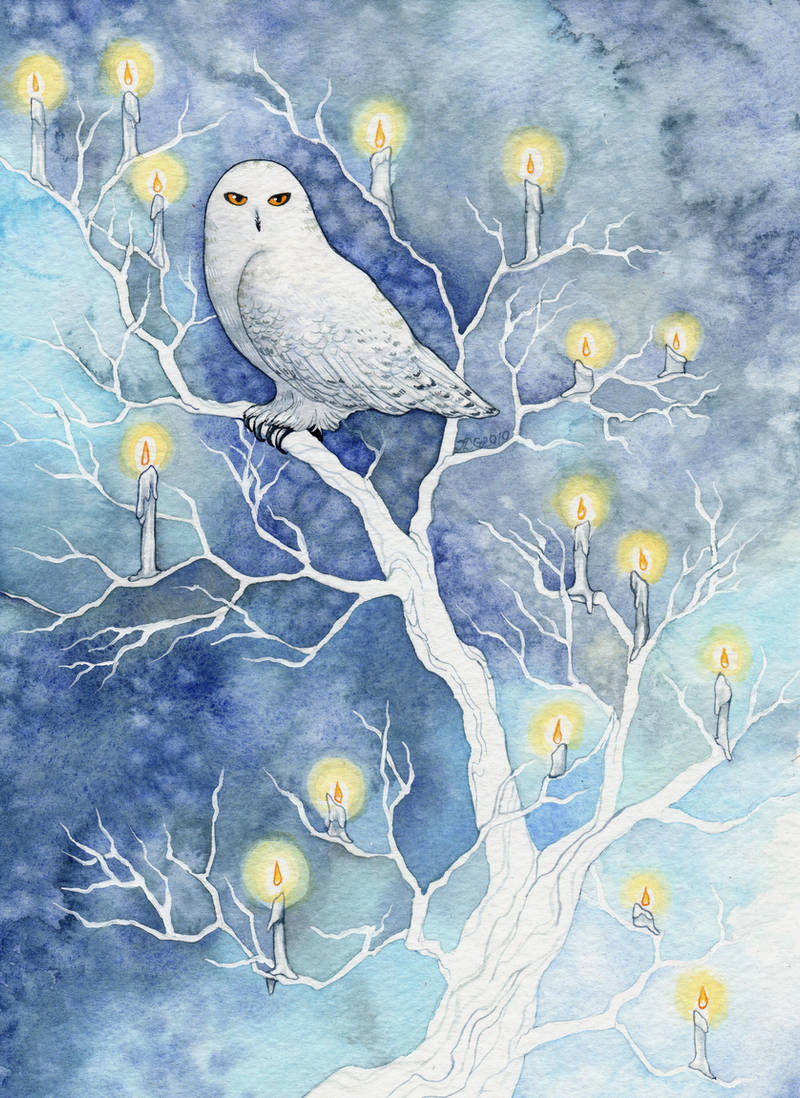 Watch
Available for purchase at my etsy shop:
TheLUUvre.etsy.com
The ghostly tree, the flickering candle flames, and the owl with the piercing gaze emerge from a snow-struck landscape chased by roiling storm clouds. What message have they for you on this darkening winter's night?
EDIT 10/05/12: OMG A DD and soooo many faves!!! Thank you all so much!
Just a little something for the winter hols. Someone pointed out to me that I have a lot of stuff that's fall-ish and springy, but not a whole lot that has the mood of winter.
This is now available as a notecard/greeting card! Head on over to my etsy shop and check it out!
Time: 6 Hours
Tools: Watercolor
Daily Deviation
Given 2012-10-04
Your color choices are great for a winter scene. The blues and greys just send chills. The background is full of texture, but it is distracting. The background isn't strong enough on the right side. Honestly, it would be hard to say how dark to go, but it would bring out the tree and owl better. The darker blue makes a wonderful path to your owl, but the tree also competes with this path because they flow together. The last point I'll mention is the lighter blue spot directly in front of the owl. It fights for attention because it is close in size and value to the owl. You have some very lovely details throughout your piece. For only 6 hours of work, you have done a nice job.

I hope this has been helpful. This is my first critique, so any pointers would be great.
The Artist thought this was FAIR
28 out of 30 deviants thought this was fair.
A beautiful winter scene. Brilliant in detail.. The art work has a dream like quality. The colors are soft in the surrounding area of the subject. We are pulled to the center with more sharp and intense color. The eyes of the owl are the most expressive in rich golden hues. They seem to look directly at the viewer. There is even a glint of light from the candles in them. The detail in it's plumage is superve. The talons are very detailed. This is quite an original piece and is sure to please anyone who gets it as a greeting card.
The Artist thought this was FAIR
5 out of 5 deviants thought this was fair.