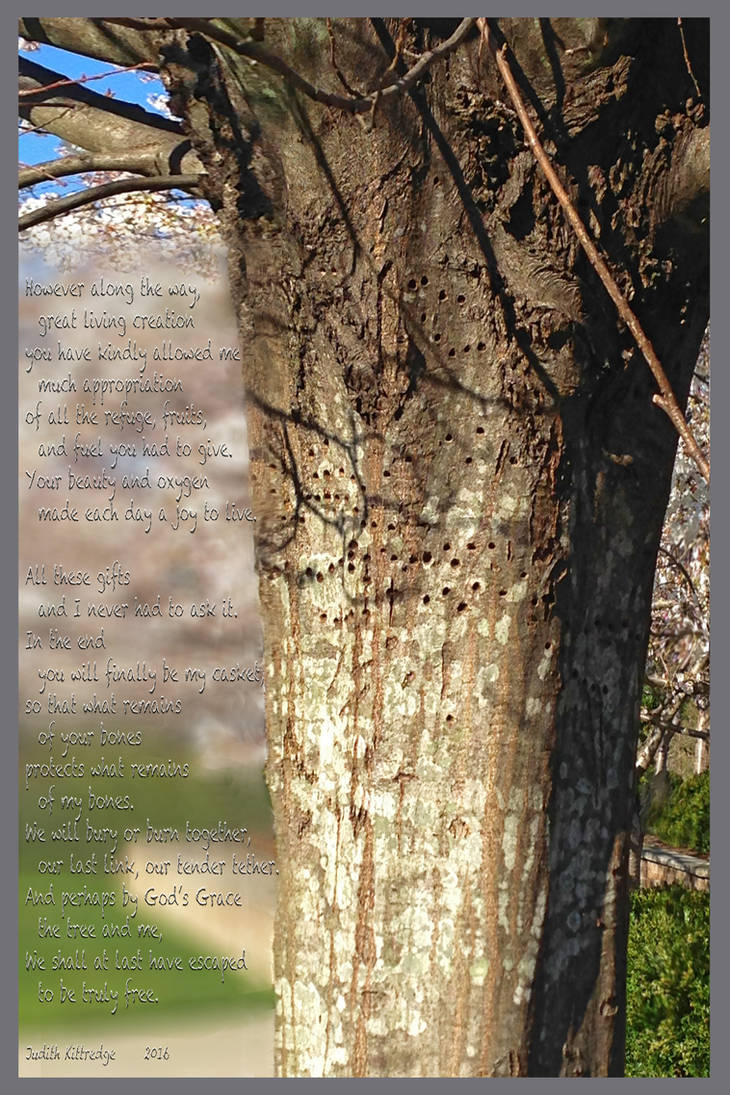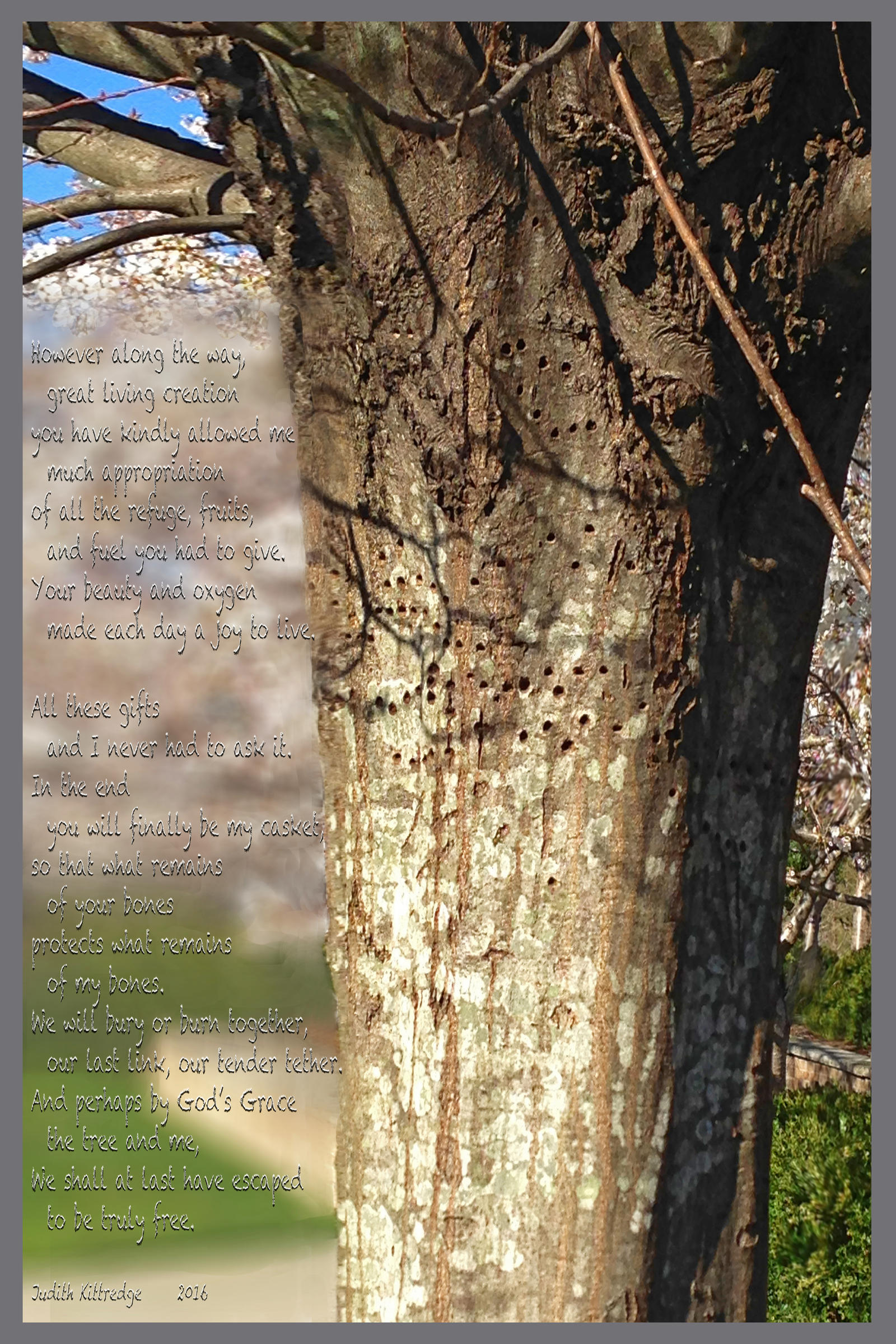 Watch

This the third or last part of the poem and trilogy of tree trunks.

However along the way, great living creation
you have kindly allowed me much appropriation
of all the refuge, fruits, and fuel you had to give.
Your beauty and oxygen made each day a joy to live.
All these gifts and I never had to ask it.
In the end you will finally be my casket,
so that what remains of your bones
protects what remains of my bones
and we will bury or burn together,
our last link, our tender tether.
And perhaps by God's Grace the tree and me,
We shall at last have escaped to be truly free.
Reply

Reply

This is a three part trilogy of three tree trunks and the verses of one of my poems spread between them. This is the third or last part.
Reply