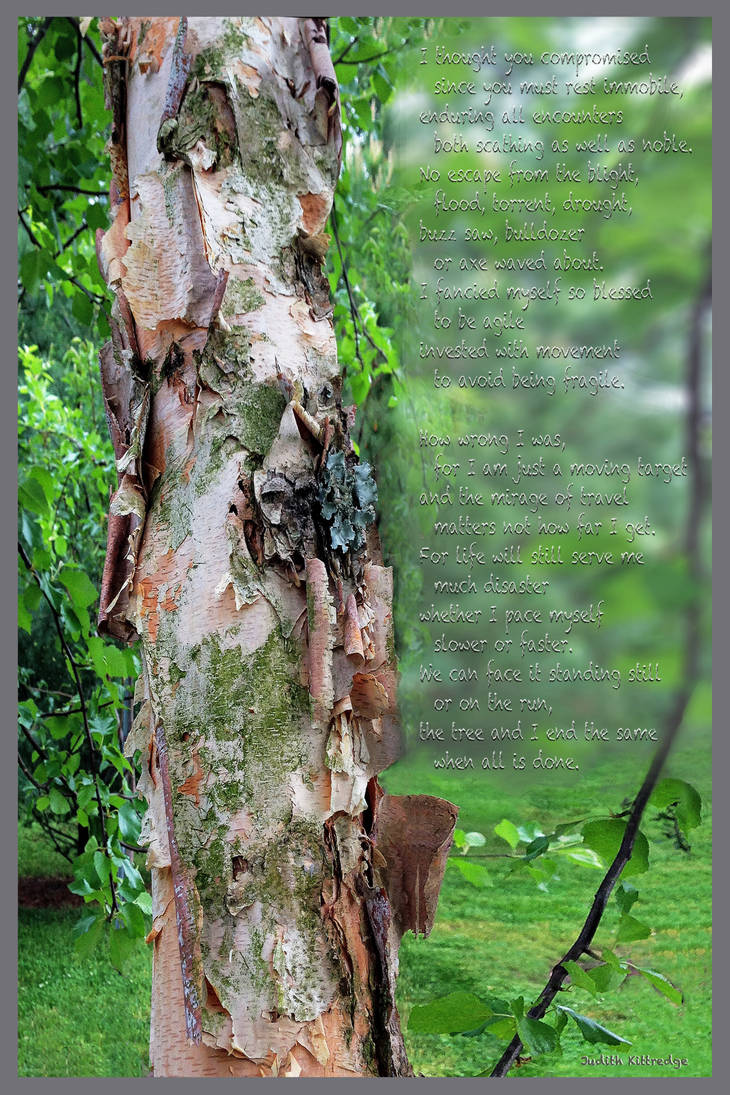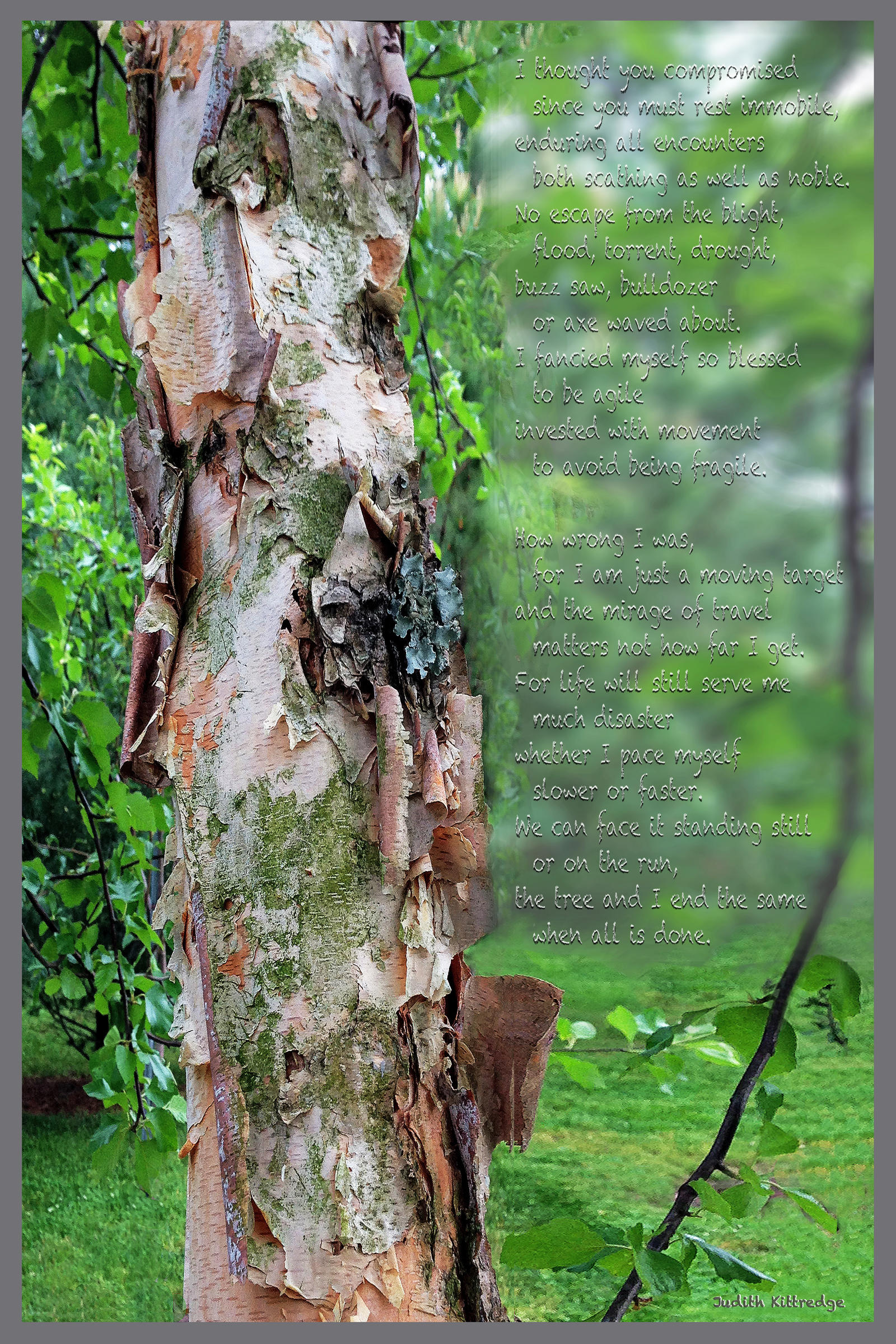 Watch

The second of a trilogy of tree trunks with three parts of my "Tree" poem embedded.
second part:
I thought you compromised, as you must rest immobile.
enduring all encounters both scathing as well as noble.
No escape from the blight, flood, torrent, drought,
buzz saw, bulldozer or axe waved about.
I fancied myself so blessed to be agile
invested with movement to avoid being fragile.
How wrong I was, for I am just a moving target
and the mirage of travel matters not how far I get.
For life will still serve me much disaster
whether I pace myself slower or faster.
We can face it standing still or on the run,
the tree and I end the same when all is done.
Reply

Reply