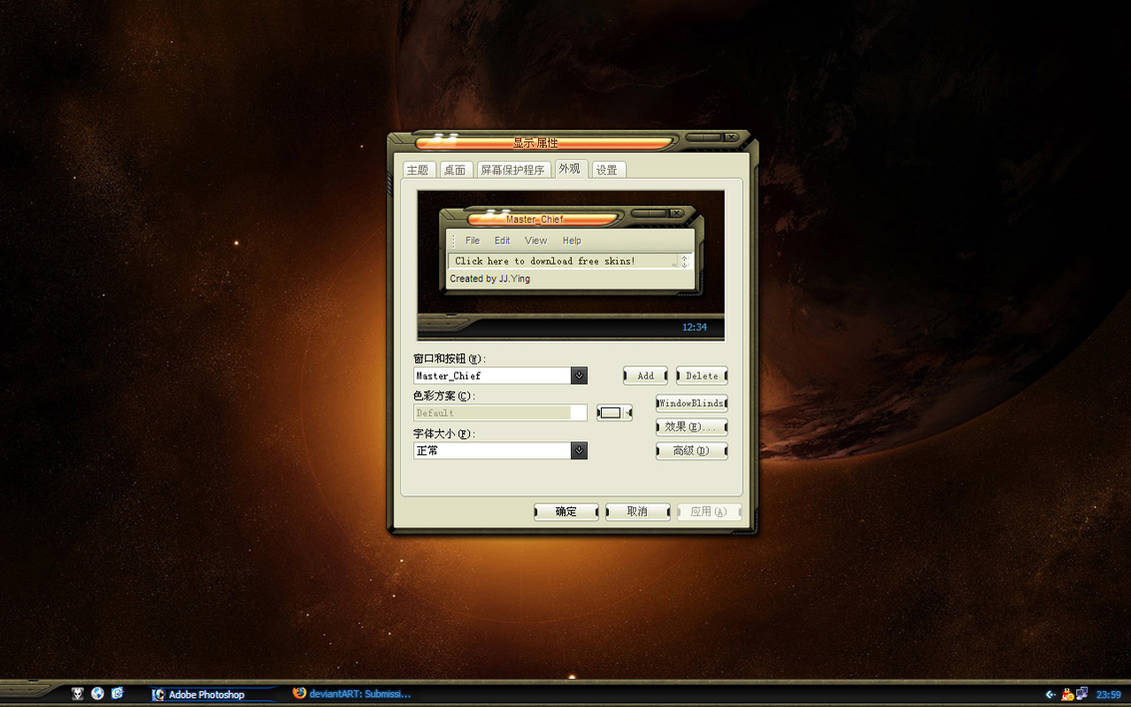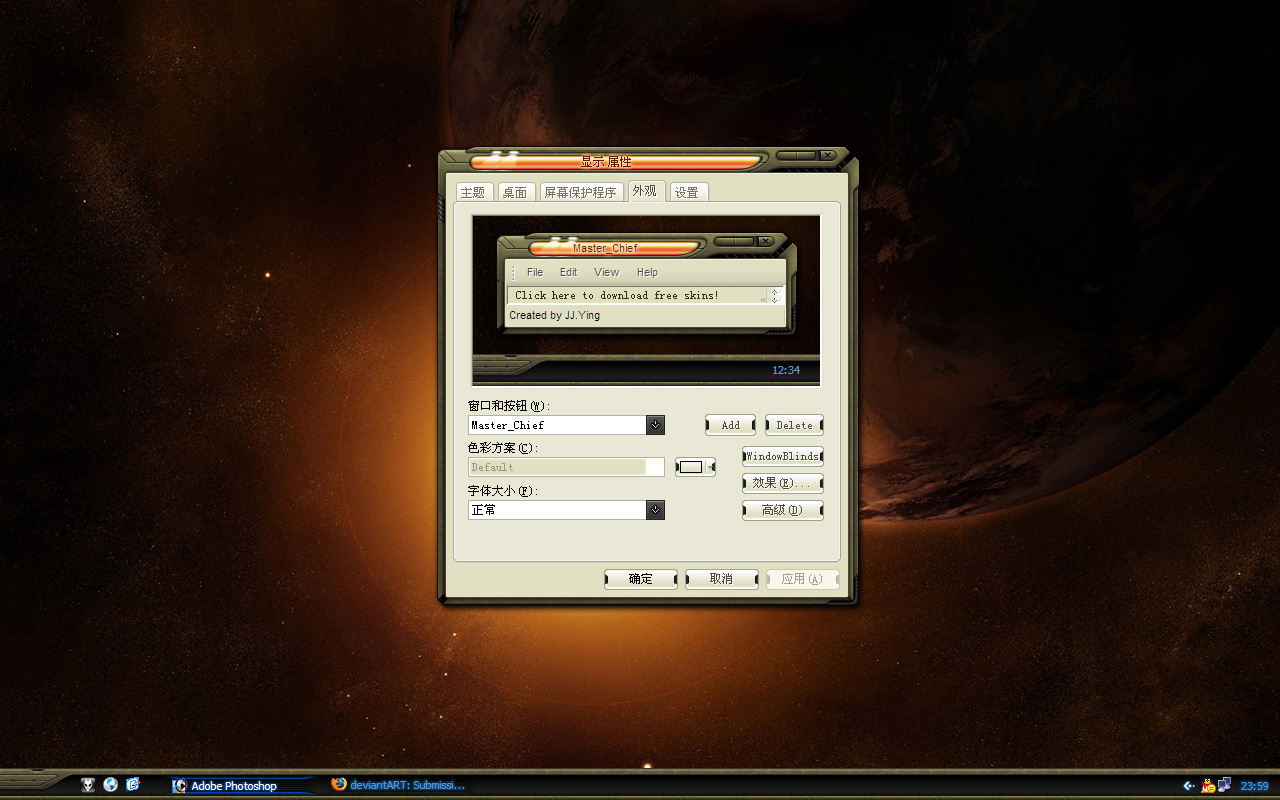 Watch
Master Chief
is my second
HALO
related WindowBlinds skin. I made this to participate the mimic contest. But in the whole skin, I wanna make it usable as always and more than just mimic the feeling of Master Chief. And I designed every element to be easy to use.
As the contest rule, I gotta post a Master Chief image even every one knows him.

[link]
I've been busy in school works and other stuff for months and this skin was finished in limited time, so it is only optimized for
Windows XP
and
WindowBlinds 6
.
Hope you like it and comments are welcome.

My Portfolio:
IconMoon.com
Daily Deviation
Given 2007-12-21
Master Chief WB
by ~
yingjunjiu
is the 1st place winner for the MIMIC contest. A great designed skin based on one of the best games on the planet. Be sure to check it out and give it a try! (
Featured by mauricioestrella
)