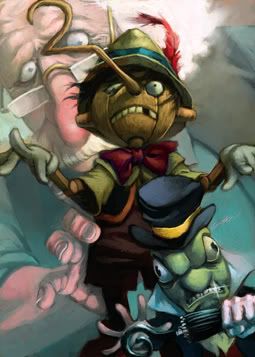 by
cuson
Edit 07/29/10
Order now:
jisuk.deviantart.com/journal/3…
Edit 07/22/10: Wow! Sorry about the huge delay in this project. Thesis hit me like a ton of bricks and I didn't have a single spare second to devote to anything else. We wanted to let you all know that the ordering website is 99% set up and we just need to finalize a couple of details before the decks are on sale. Orders will begin sometime in the NEXT FEW DAYS and will end on Aug 31. After Aug 31 it will be impossible to ever order these again, so start saving those dimes! Keep an eye out for a journal update from me very soon. Thanks, everyone!
Edit 12/21/09: So it looks like these won't be ready for Christmas. The website is all ready to go, I just need to put together all of the stories in some kind of .txt form. I wish I had the time for this, but my thesis is kicking my butt and I won't be able to do it anytime soon. If anyone would like to volunteer to help me put together all of the fairy tales from different sources, please let me know! Anyway, the big delay is all my fault and I'm really sorry. The project is still on, though! So just... hold on to your butts.
Edit 9/17/09: Hey guys, I'm sorry that this took SO long to update. I know some of you are impatient for the decks. The website is halfway done and will be up soon. We are replacing one of the cards with a new artist so once it is taken care of we will send off the files and get a price for everyone. Hopefully we will be able to get them to you guys before X-Mas.
Edit 3/21/09: The deck is finished! All of the images have been turned in. We still have to design the box and add all of the card symbols and numbers. Also, there will be a website set up where you can view the cards, read the fairy tales, and purchase a deck. Please do NOT ask if you can buy a deck yet. When the time comes, this entry will be updated with a link to the website. You CANNOT pre-order right now, so please do not note me about this.
---------
It's been two years since the last mass collaboration card deck and I feel that it's time for another. We have an amazing lineup with a lot of talented artists. Please don't ask to participate as all of the slots have already been filled up.
The theme this time is "dark fairy tales." Each artist will draw their interpretation of a different fairy tale for their piece. A portion of the profits will go to charity (one which hasn't been chosen yet).
FAQ
Q: ARE THEY FOR SALE YET, DID I MISS MY CHANCE?!
A: The decks are not for sale yet. We are waiting for one last person to turn their image in, and then we will put the deck together. I will put up a very obvious journal entry and inform all of the artists when they are ready to be sold. Please be patient!
Q: How much is a deck going to cost?
A: Somewhere between $15-$20. Sorry we can't be more specific. Shipping will be included in the price.
Q: Will you ship to Zimbabwe?
A: We will ship anywhere. However, shipping out of the USA will cost a little more.
Q: How come [artist name] isn't in here?
A: They might not have been interested, or there wasn't room for them.
Q: I draw pictures, I'll help!
A: Sorry, we already have enough artists. The deck was invite-only and the artists were chosen based on talent and recommendations from other artists.
Q: I'm serious, I want to join, look at my awesome gallery! I'm great, pick me!!
A: QUIT ASKING ME THIS.
Completed Cards
For a list of all artists, fairy tale names, and images, please visit here:
blackrevolver.com/decklist.htm…
(a few are not shown here because they have not been posted on DA.)
Back Design and Jokers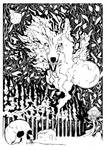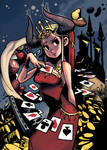 Spades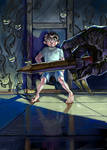 :thumb91418030: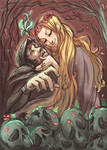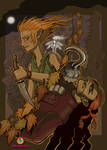 :thumb93548714: :thumb88243181: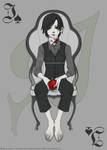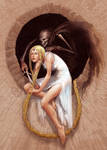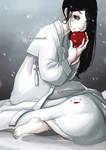 Hearts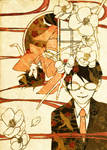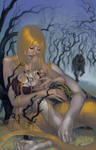 :thumb91606073: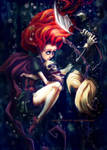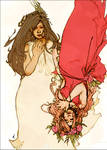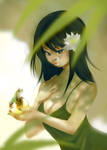 :thumb105931914: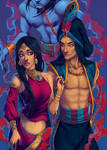 Clubs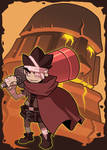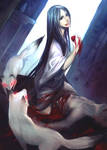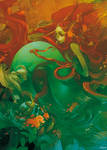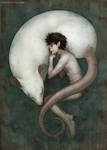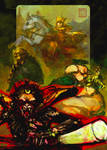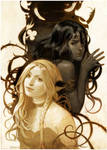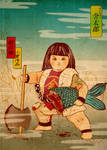 :thumb97418258: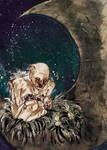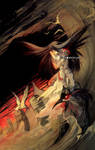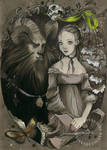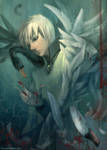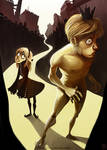 Diamonds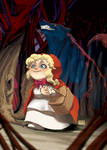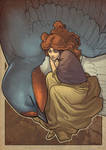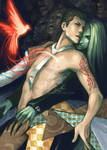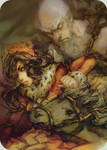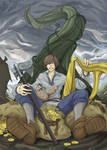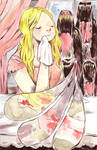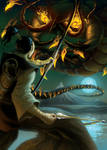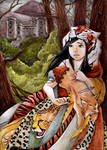 :thumb90757974: