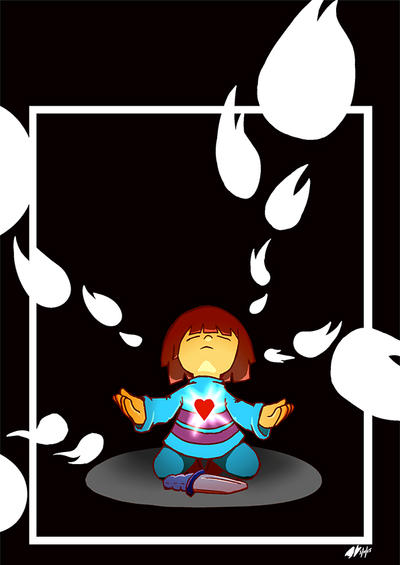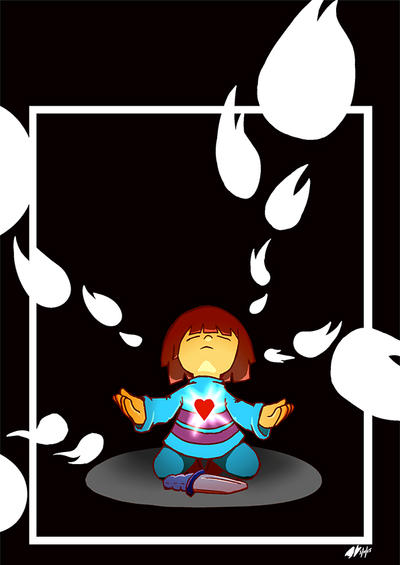 Watch
This is a remake of art I did of Undertale
way back when the demo was released
, although it turned out differently to what I intended, as I realised it wasn't going to capture the mood I intended. The same sort of idea is there though.
Please don't repost.

This is really lovely--and really sad. I like Frisk's pose.

I'm trying to figure out if this is the fight with Toriel or Asgore... With the fire attacks and the dagger there, it could be either, I think?
Reply

Since the previous picture was based on the demo, this would be the fight with Toriel. (It's in both titles too.) I wanted to better capture the sense of unwillingness to fight back.
Reply

Aaah, I see what you mean now. ...Oh is the title the song title? XD;; I haven't listened to the soundtrack yet so I'm still unfamiliar with the names of the tracks.
Reply