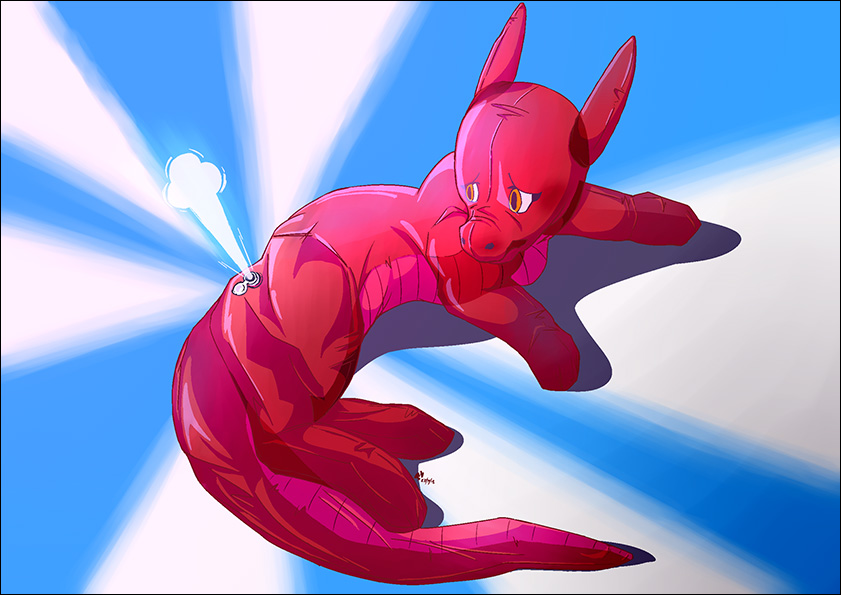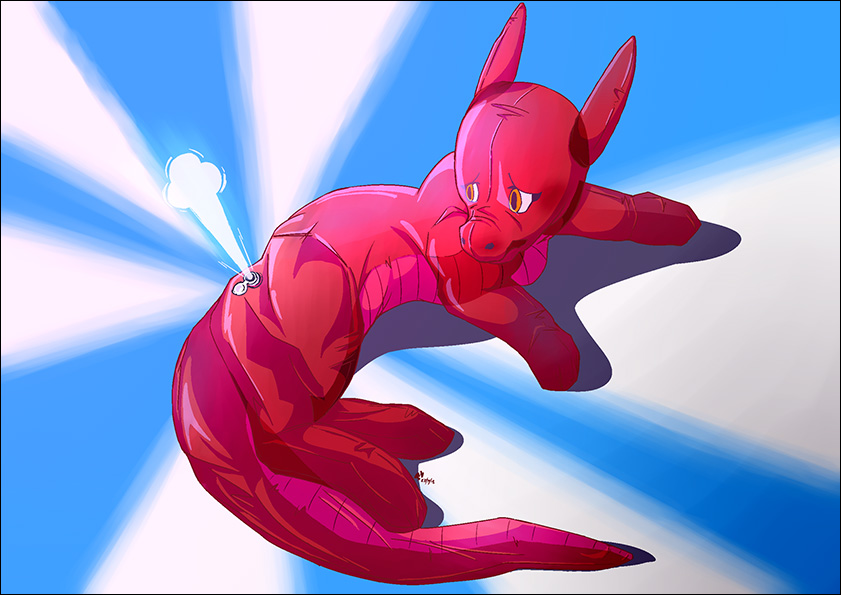 Patient 02: "Aetheya"
Patient was left in a cleared out room with hip-valve released. Initial observations show signs of attempted communication, likely exclamations of panic and upset based on body language, but no vocal sound is heard by human ears. Equipment picks up but is unable to process the data, as stated in Patient 01's file.....
i promise this is the last of this subject matter for a while
i hope

awwwww that's cruel. why would you run tests like that on a cute little defenceless pooltoy
Reply

Reply

Lol, great art though man, have been looking through some of your other stuff aswell and must say thst i love your style
Reply

If that was you what would be your reaction to deflating?
Reply

Is this just a living inflatable dragon or a tf'd human
Reply

Oh, well. I don't know about the situation for the commissioner's character, but the description on my site link is supposed to imply having been transformed.
Reply

Weirdly I really don't know what's so scary about being deflated have any idea why the fella is scared?
Reply

What about much bigger toys with a high air pressure? *squeaks loudly*
Reply

Experiments on such probably come later. When the morally inhibited staff feel like they can keep such large things under control. Not that it involves much.
Reply

The poor dragon it does not look happy it is been deflation. If I had one it I would never deflate it
Reply