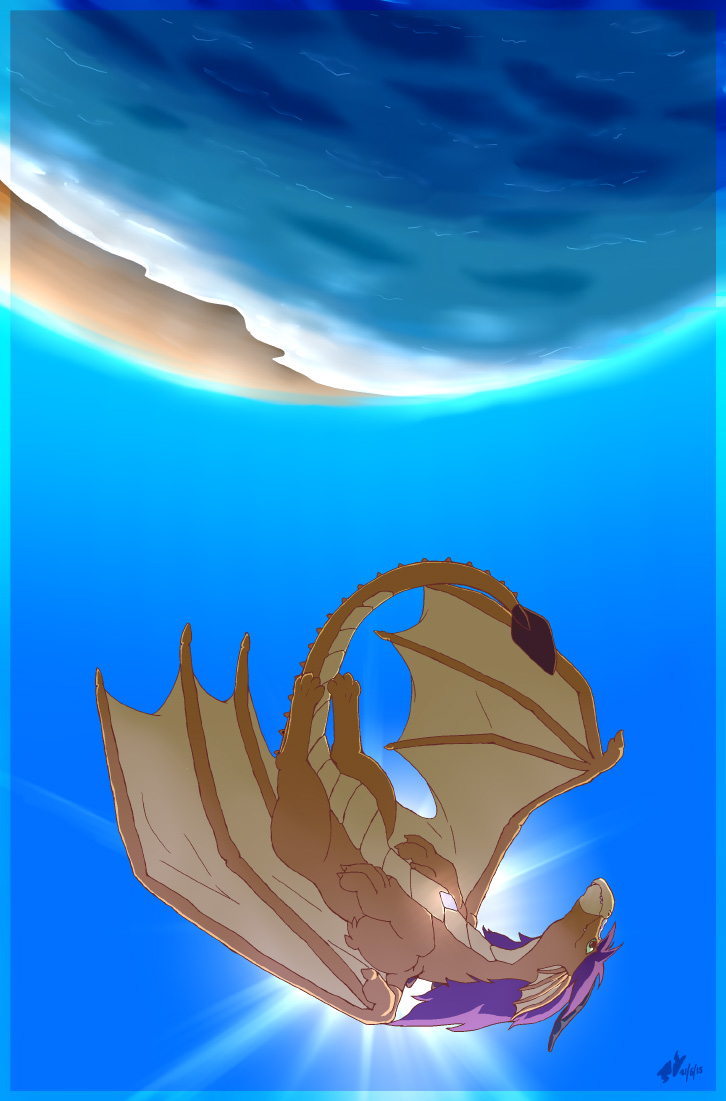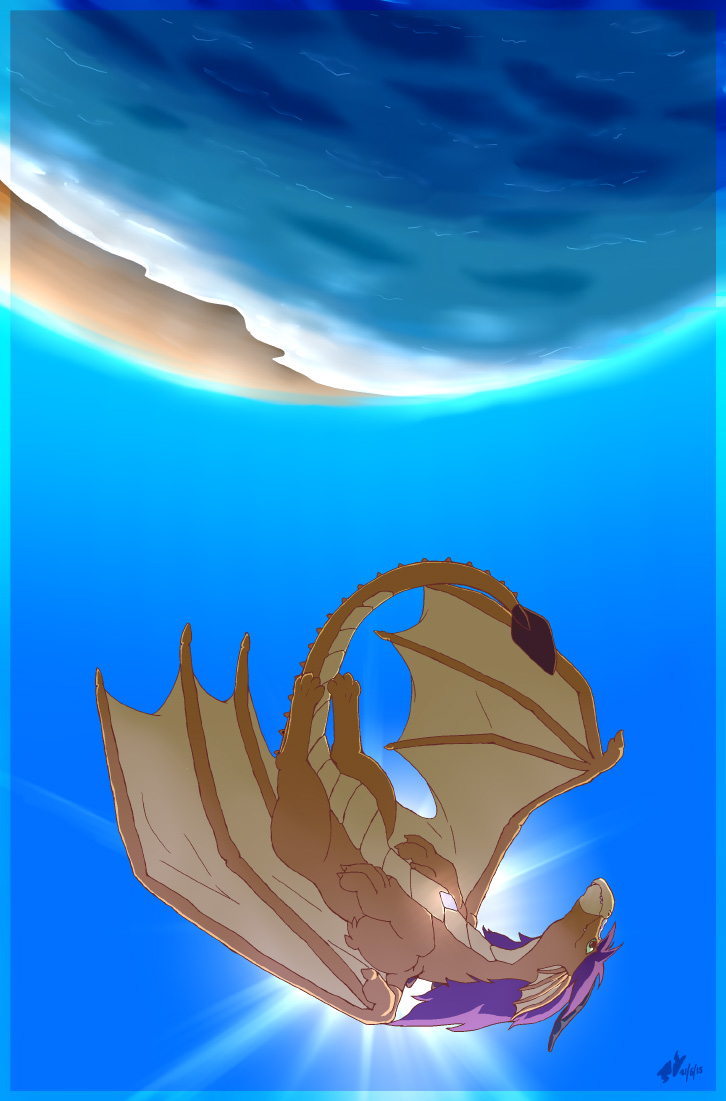 Watch
I went up and down about this picture throughout working on it. I basically went through "this looks okay, shit now I've messed it up, no wait it's fine again". I'm happy with how the water turned out, I think.
This is a birthday gift for Soreth, by the way. Am I early, or am I late? It's hard to tell when you kinda live in the future.
Soreth owns himself.

This looks so nice! Took me a second to realize he was upside down, but when I did, suddenly the pic was like 50 times cooler. I also really like the angle you drew the head at--looks very nice. X> Awesome work!
Reply

Yeah as I was finishing this I thought "hold up, does this being upside down really add anything?" but it being the other way around doesn't really seem to capture the same sense of height? I'm not really sure what it is.
Reply

No, it definitely does add to it. It's like that feeling when you're on a roller coaster that goes upside-down, and you see the sun beneath your feet--really a neat feeling, and that's the same feeling I got when I saw this pic.
Reply