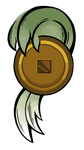 Who are Tempest's Teeth?
The Tempest's Teeth family are a group bound together by bounty hunting and duty. The Tempests serve under Don Mugi, the sixth Sage of Tempest (Sage is a term passed down given to the head of Tempest). They are a tightly bound group whom hunt down bounties and provide protection for clients and allies of their gang. Over the past few years Mugi has worked to make Tempest more than just a tribe of bounty hunters all after money. In many ways they now operate like a classic mafia, keeping their territory under their own control, driving out other gangs and the JEG alike.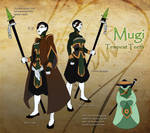 Who is in charge?
Mugi calls the shots when it comes to the Tempest's Teeth family. She is a quiet matriarch who climbed through the ranks of the Tempests herself under the last Sage. Mugi will not take any crap from her members, but does treat them as a family group, and values respect very highly.
For more information, read her Character Sheet!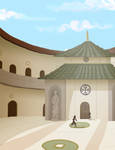 Where are they?
The Tempest live in their own Sanctum on the outskirts of Jingdou. Because the gang all lives and trains in the same area it is well known to be one of the hardest of gang bases to infiltrate or attack. They keep their bounties and armory all inside of the Sanctum as well, leading to the main inner court of the Tempest Sanctum to be a regular hotbed of hustling and bustling Tempest's Teeth members.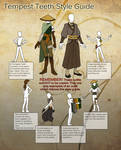 What should a member be like?
A member of Tempest's Teeth should be a strong, sturdy individual who is willing to lay their lives on the line for their family. The gang also attracts people who want to use their fighting skills to gain money or to protect others. Mugi only goes about recruiting members she sees an interest in by dressing as a defenseless old woman and observing them when their guard is down.
The family of Tempest's Teeth will accept only
benders of Earth or Air.
Link to Missions:
jingdou.deviantart.com/blog/38…
Members:Level 0: Minion
-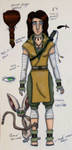 by

[lv0:2 lv1:0 lv2:0 lv3:0 lv4:0 ]
-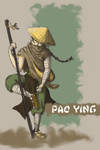 by

[lv0:4 lv1:0 lv2:0 lv3:0 lv4:0 ]
Level 1: Prowler
- there are currently no Prowlers in the Tempest's Teeth
Level 2: Hunter
-
by

[lv0:0 lv1:0 lv2:0 lv3:0 lv4:0 ]
-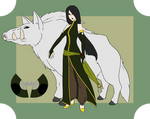 by
[lv0:2 lv1:3 lv2:0 lv3:0 lv4:0 ]
Level 3: Reaper
-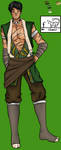 by

[lvl0:0 lvl1:0 lvl2:0 lvl3:0 lvl4:0 ]
-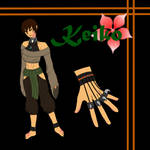 by

[lv0:1 lv1:0 lv2:0 lv3:0 lv4:0 ]
Level 4: Predator
-
by

[lv0:1 lv1:4 lv2:4 lv3:1 lv4:0 ]
-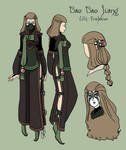 by

[lv0:0 lv1:0 lv2:0 lv3:0 lv4:0 ]
- :thumb209417191: by

[lv0:6 lv1:6 lv2:5 lv3:3 lv4:0 ]
Level 5: Slayer
-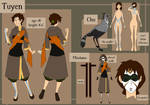 by

MAX level
- :: by :icon:
[lv0:0 lv1:0 lv2:0 lv3:0 lv4:0 ]