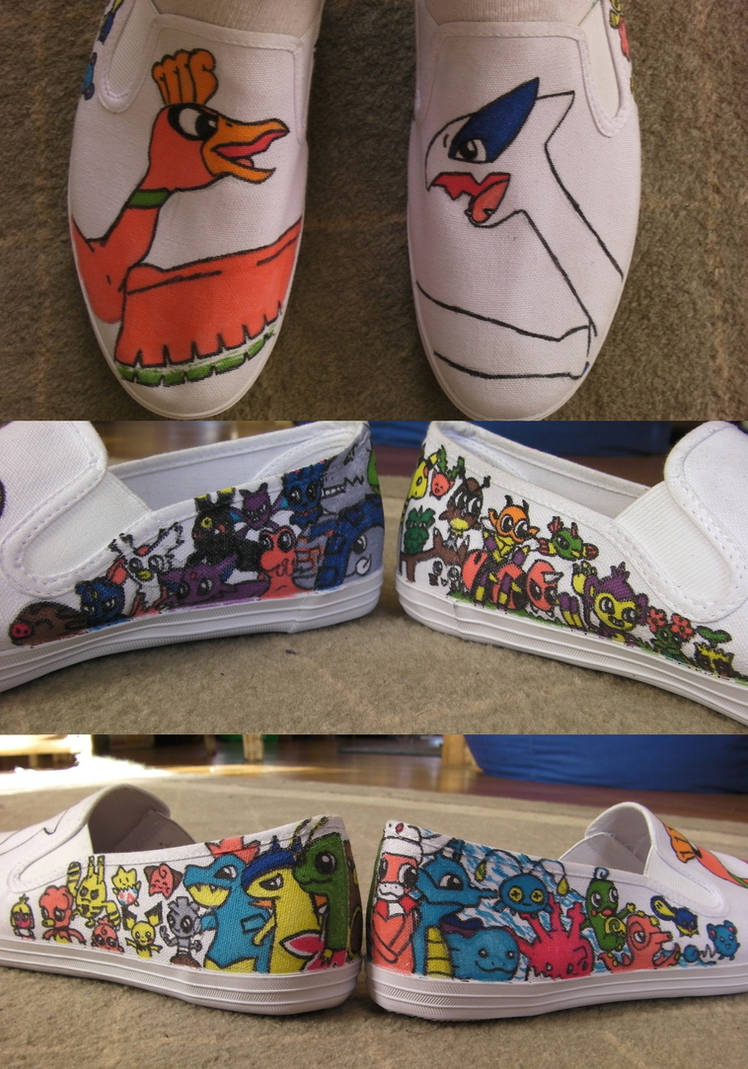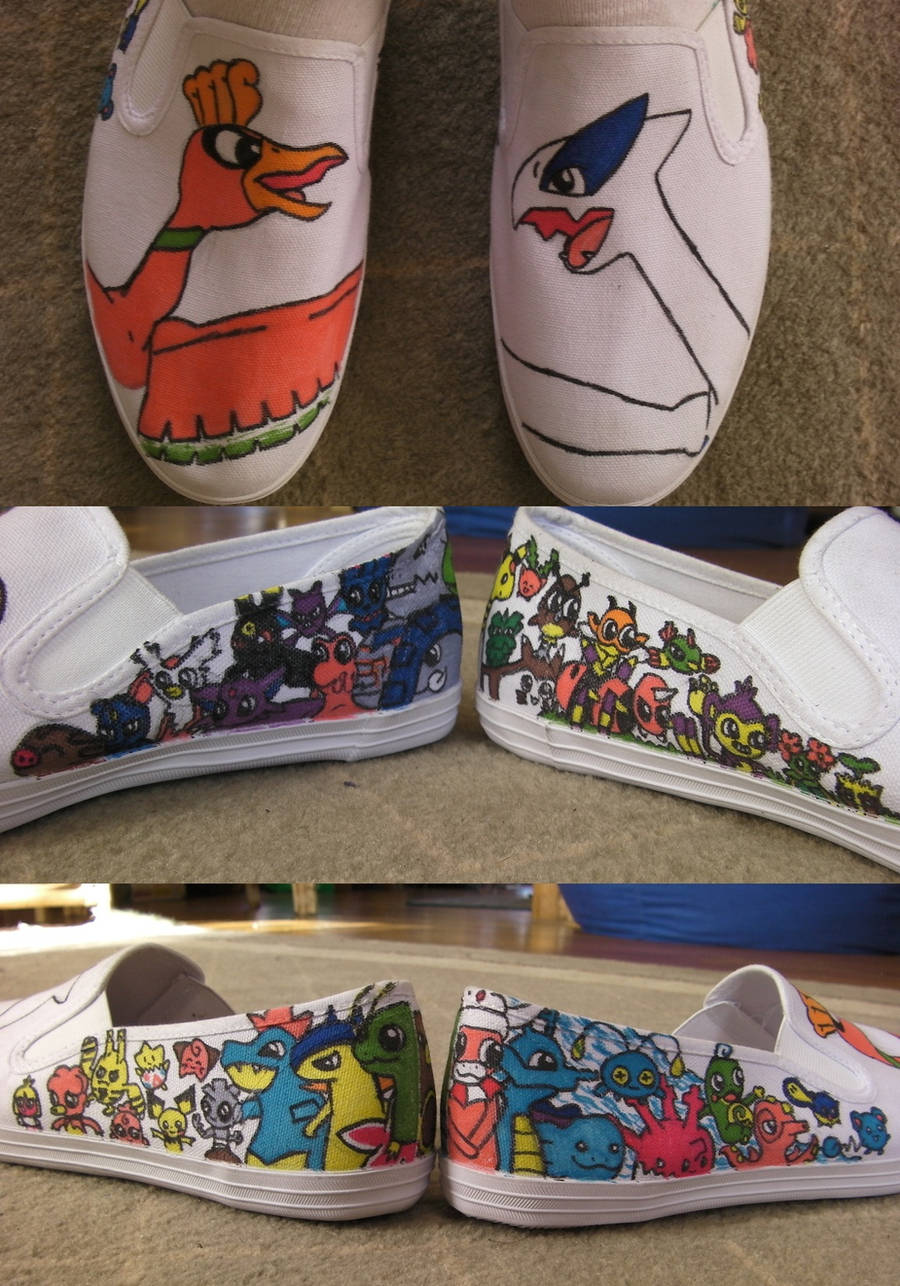 Watch
Close up pictures:
[link]
I really wanted to draw on some shoes and after some hard thinking I decided on a Johto themed pair.
IT WAS SO FUN!
Most of the gen 2 evolution lines are represented, but not all fitted.
I used a set of 12 fabric markers so some colours are a little different but oh well.
I am definitely going to make more pairs.
Feedback very welcome!