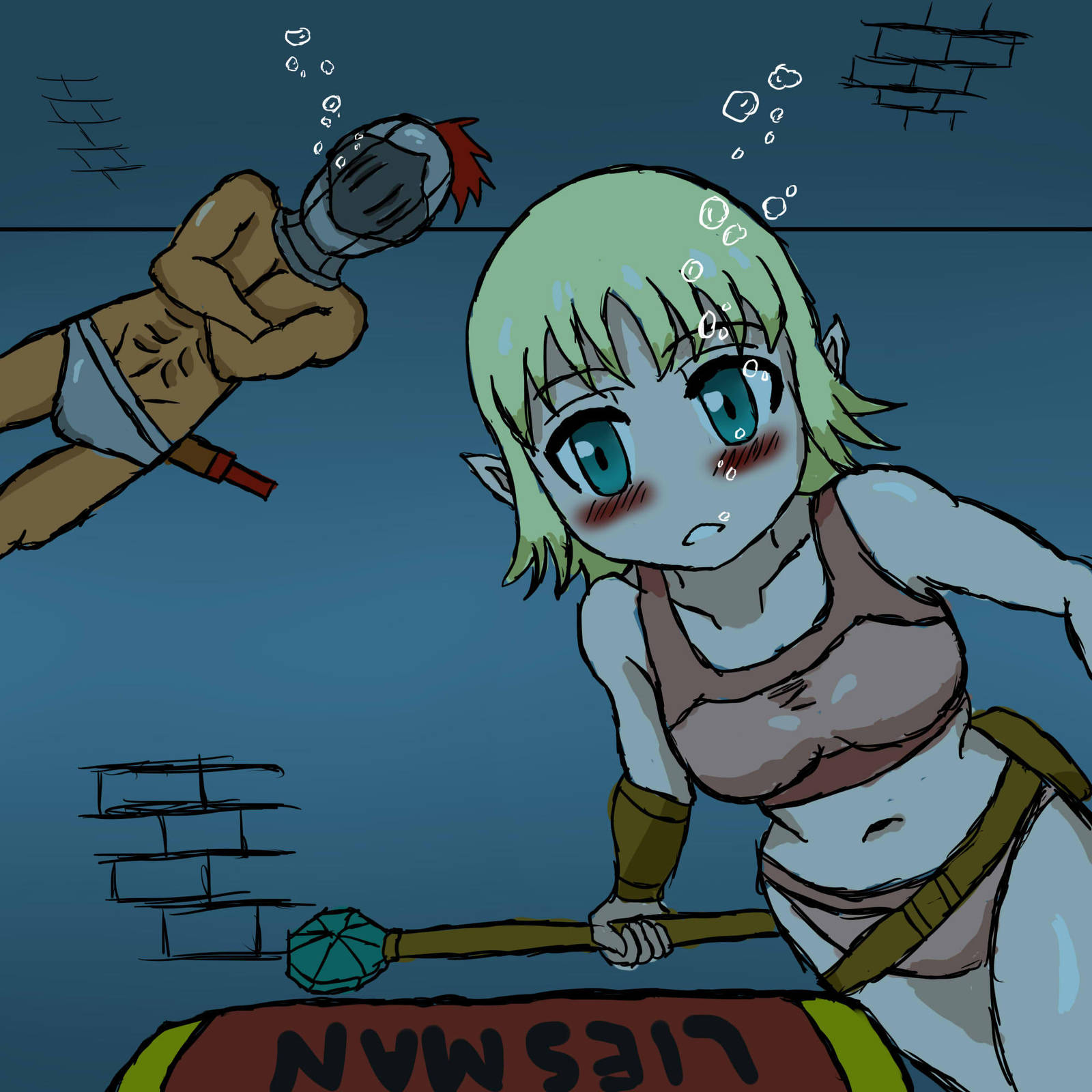 Watch
A pair of knight and elf were exploring a dungeon, just like in every RPG. But here's the twist! The basement was full of water. Want to push through, both started to take off their armors and clothes (for whatever reason the knight kept his helmet) and decided to dive through the water basement! As long as the elf has spare MP, she could make air bubbles so oxygen was not a problem.

In the middle of their dive, they passed a mysterious chest...

Doodling just for fun. Sometimes I just want to draw what's in my mind quickly ^_^'

Knight: I took off my armor because I look sexier this way.
Reply

Reply

This is my favorite one you've done so far! The elf is SO CUTE and I love that the knight is just hanging around behind her!

Reply

i want to boop the elf face
Reply

Surprise! It's a Silence Trap! Which means they can't use any spells for a while. Which means MP is temporarily useless. Which means... :')
Reply

in most RPGs that would be common loot ooor... BE A MIMIC!!

hit it first!!
Reply