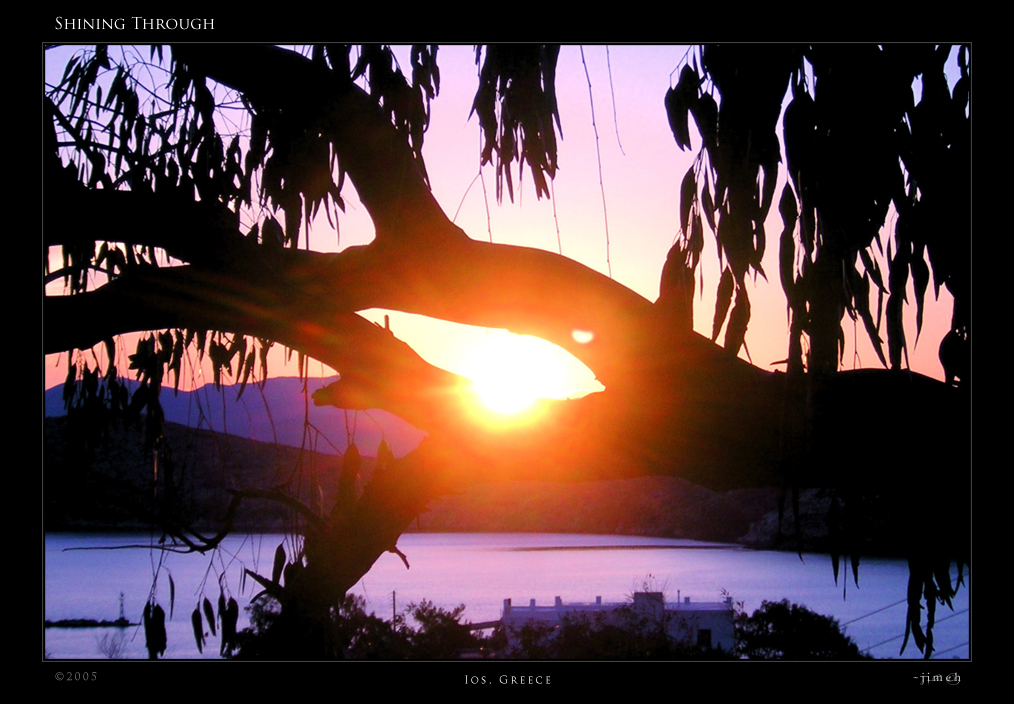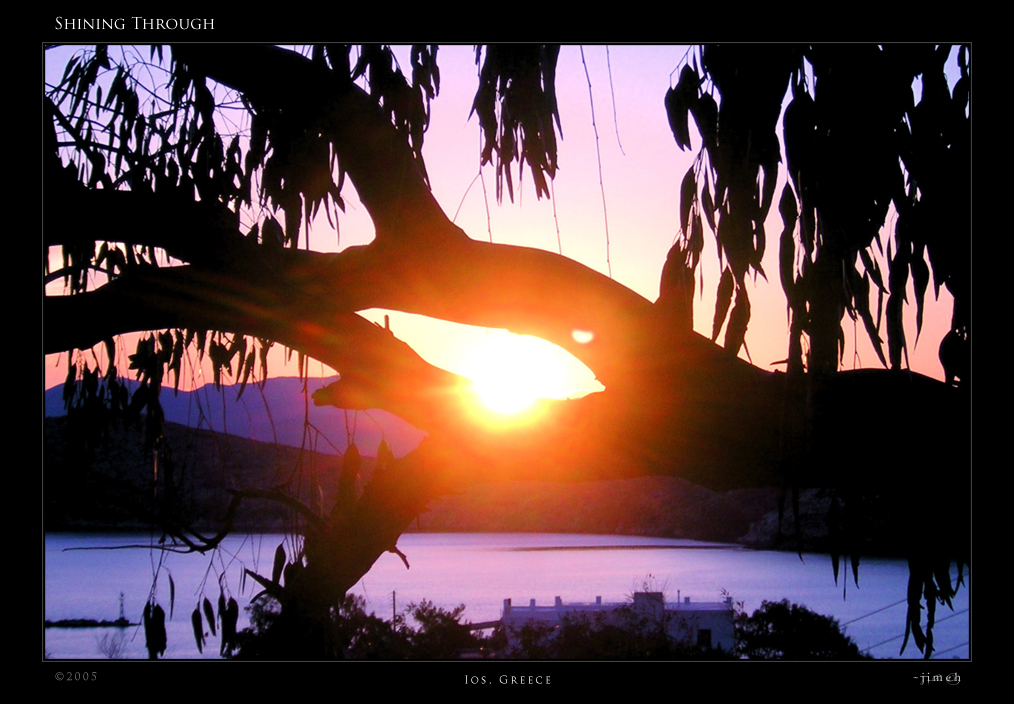 Watch
This is yet another sunset photo, taken a few min after Glimpse of Light
[link]
as i was walking down from the village (where glimpse of light was taken) towards the port...
i'm gonna stop saying this in the description i think... lol... but comments are more then welcome

-thanks

That's beautiful-Great shot.
Lots of Love,
Ashley
Reply

Beautiful colors and composition! I love your style!
Reply

Mmm.. it's lovely. I like the way the sun shines through, yet there is no glare and how everything else is silhoetted. Great work.
Reply

I like how you caugh the sunset right in the center of the two tree branches. Beautiful photo, where is that exactly?
Reply

thanks

... i took the pic the other evening while walking down to the port... the island is called Ios, in the Cyclades island group... i've lived here in greece for the past 8 years.... lol
Reply